Favorite Africa Photos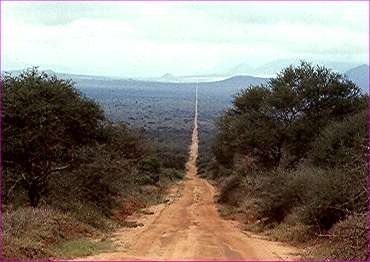 This is one of the first pictures I took on my first trip to Africa. If I recall correctly, it's on the road from East Tsavo National Park to West Tsavo in Kenya. I thought the scene was stunning, so I asked the driver to stop so I could capture it on film.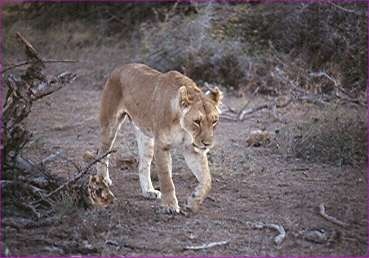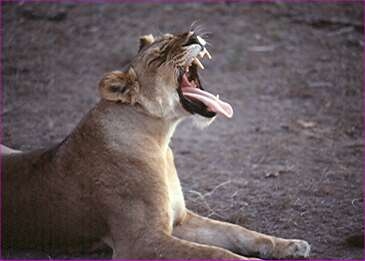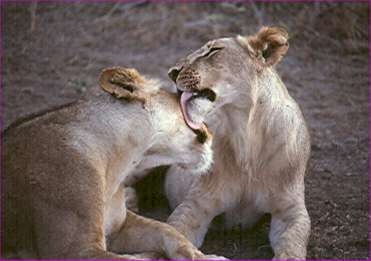 What a thrill to be so close to these lions and watch them interact. Our presence didn't seem to bother them at all.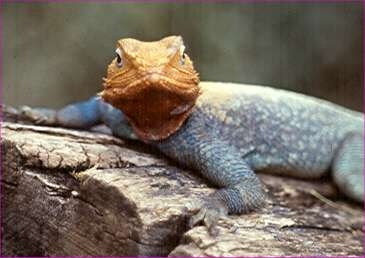 I came across this critter along the path at the Samburu Lodge in Kenya. The colors are amazingly bright. I didn't know if he was dangerous or not, so I was glad I had a telephoto lens.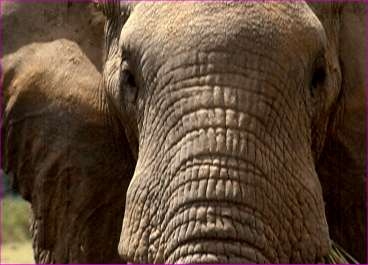 This elephant was close -- telephoto lens or no telephoto lens! I was so thrilled with the picture, I had it enlarged to 24 by 30 inches, framed, and I gave it to my dad.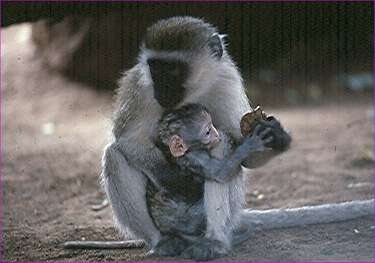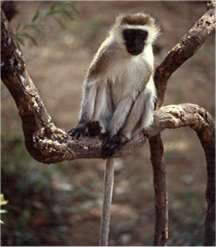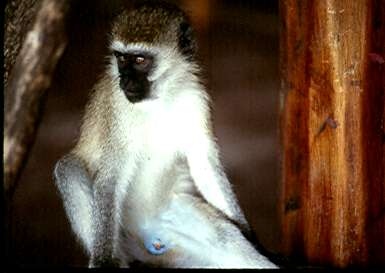 I love to watch the monkeys scamper about, particularly mothers with babies. I considered myself lucky to get these shots. The animals are so often on the move. It's hard to find them in a quiet moment.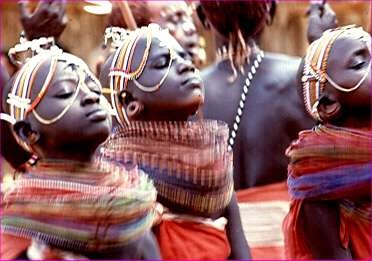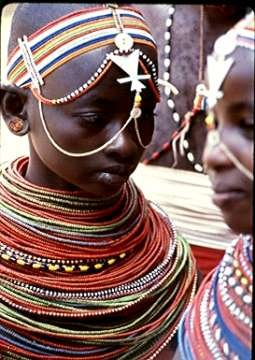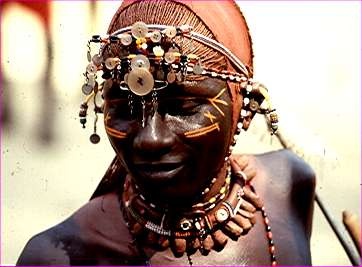 We were treated to native dances at one lodge. Picture-taking opportunities were everywhere. Jumping up and down caused the necklaces to undulate in a dance of their own. The native jewelry was beautiful: buttons, beads, strings, and rings.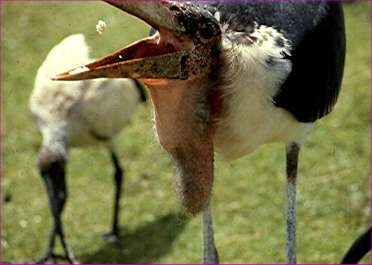 At the Mt. Kenya Safari Club, I followed this Marabou Stork around for some while, then snapped the shutter a split second before he snapped his beak closed around a tiny piece of bread.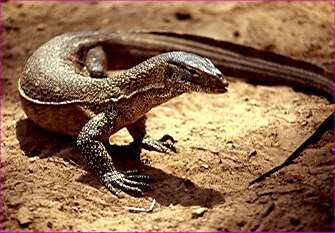 The monitor lizard is a scary beast. He has a long black tongue that he constantly shoots out to taste the smells in the air. I was able to get quite close to this guy, safe behind a low brick wall. I understand the wall was subsequently raised because a tourist found its hight insufficient one day when a crocodile decided tourists might be a tasty treat. (I don't think the tourist was injured, at least not seriously.)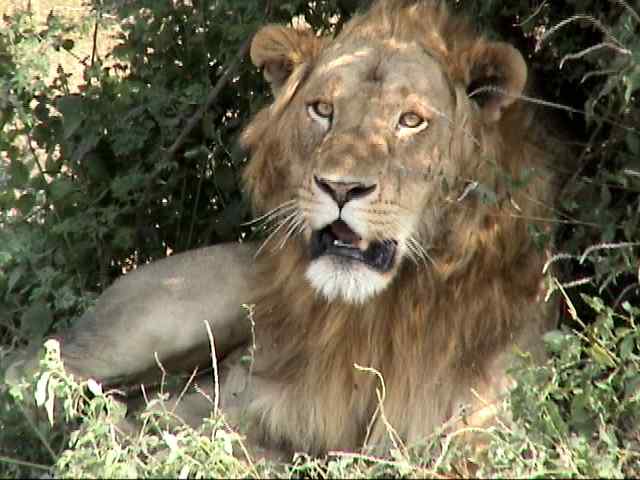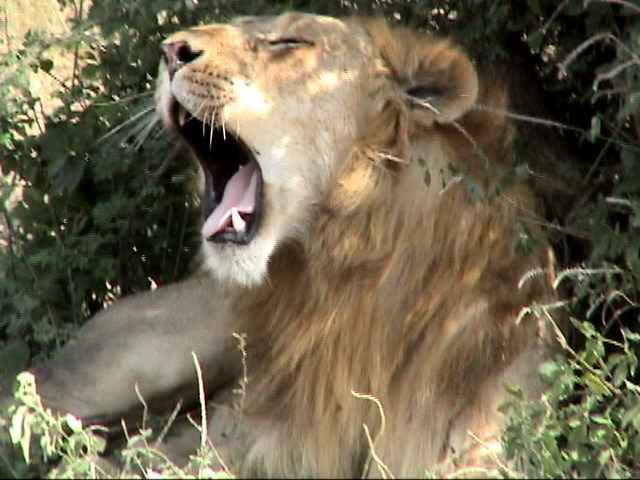 Lions seemed quite at ease with tourists driving all around and staring at them. When they became uncomfortable, however, they signaled with a yawn.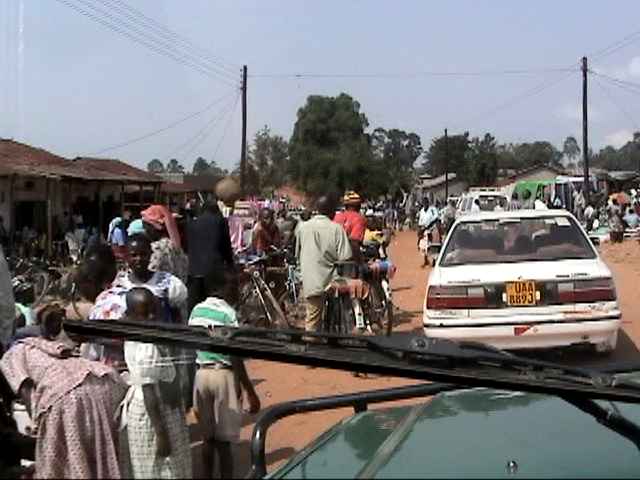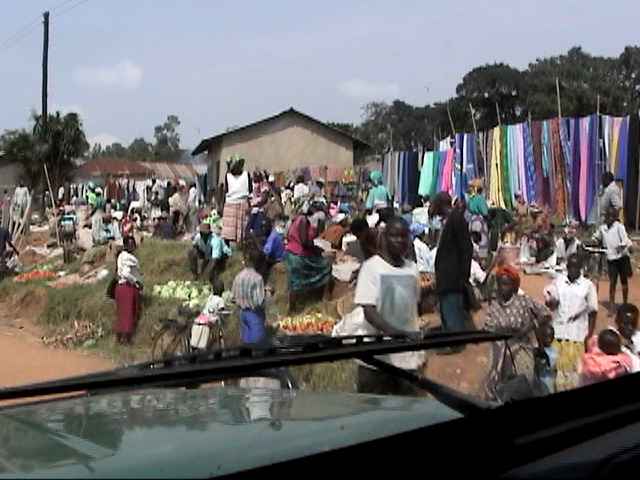 In the larger towns, the main roads are a buzz with activity: vehicles, local people, wares to sell. It's noisy, exciting, and colorful.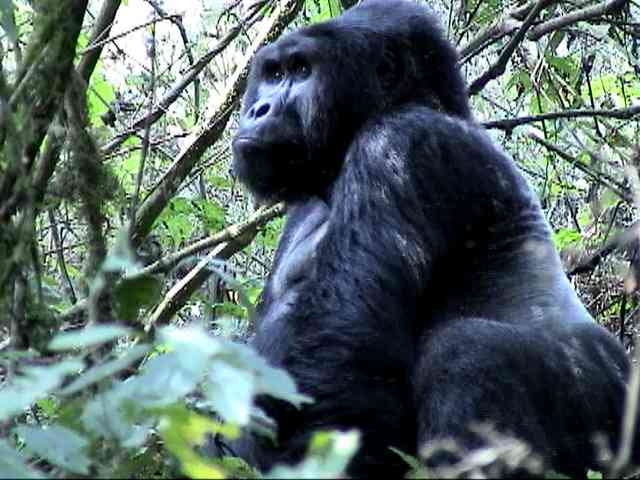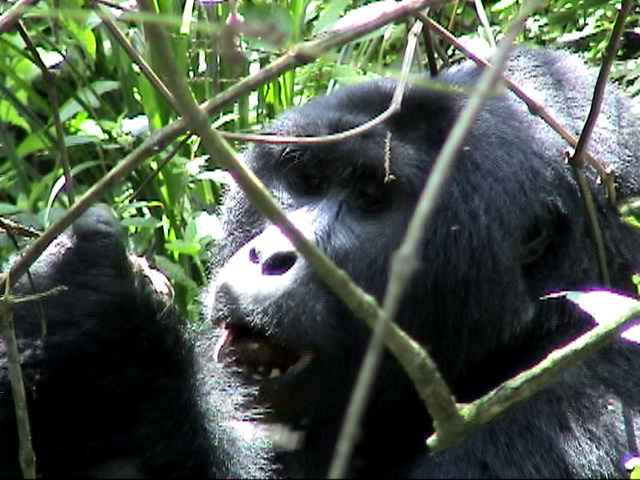 What a thrill to see these powerful beasts while standing only twenty to thirty feet away. I turned around to change the tape in my video camera and when I turned back, all the gorillas were gone! And so were the guides and other tourists! I wandered about briefly with some concern until I found everyone. The gorillas had simply moved on and everyone had followed so quietly, I didn't realize I had been left behind.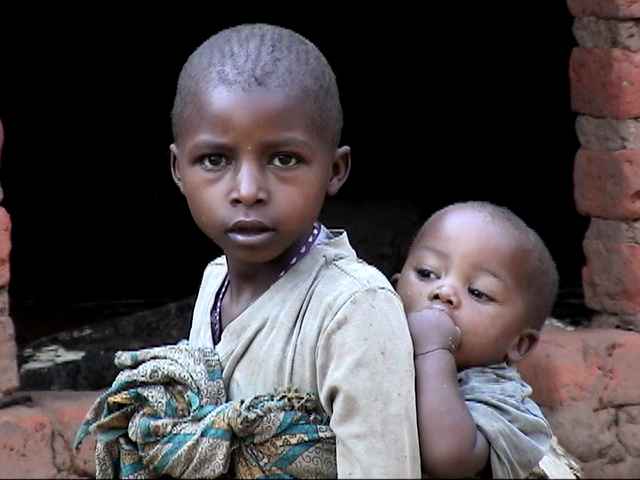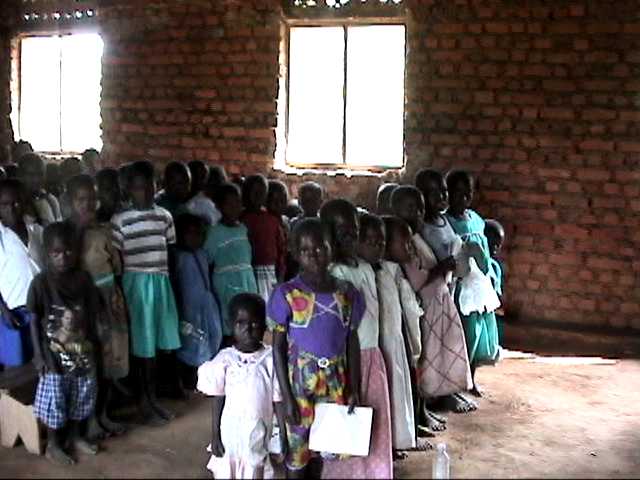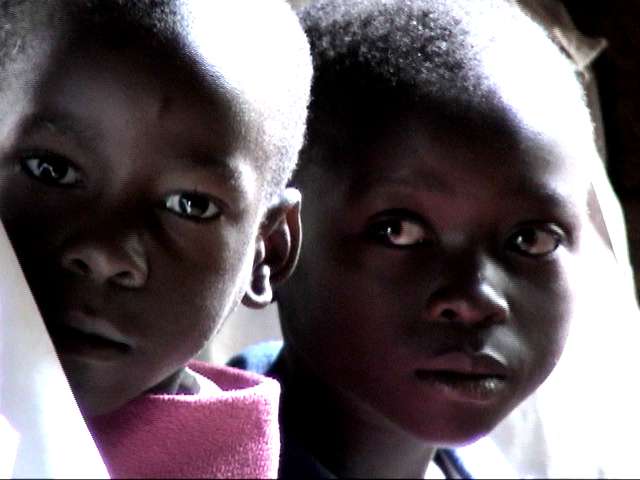 We visited a school and were charmed by the children. Their beautiful faces, their shabby clothing, their austere school room. It was an emotional experience to witness.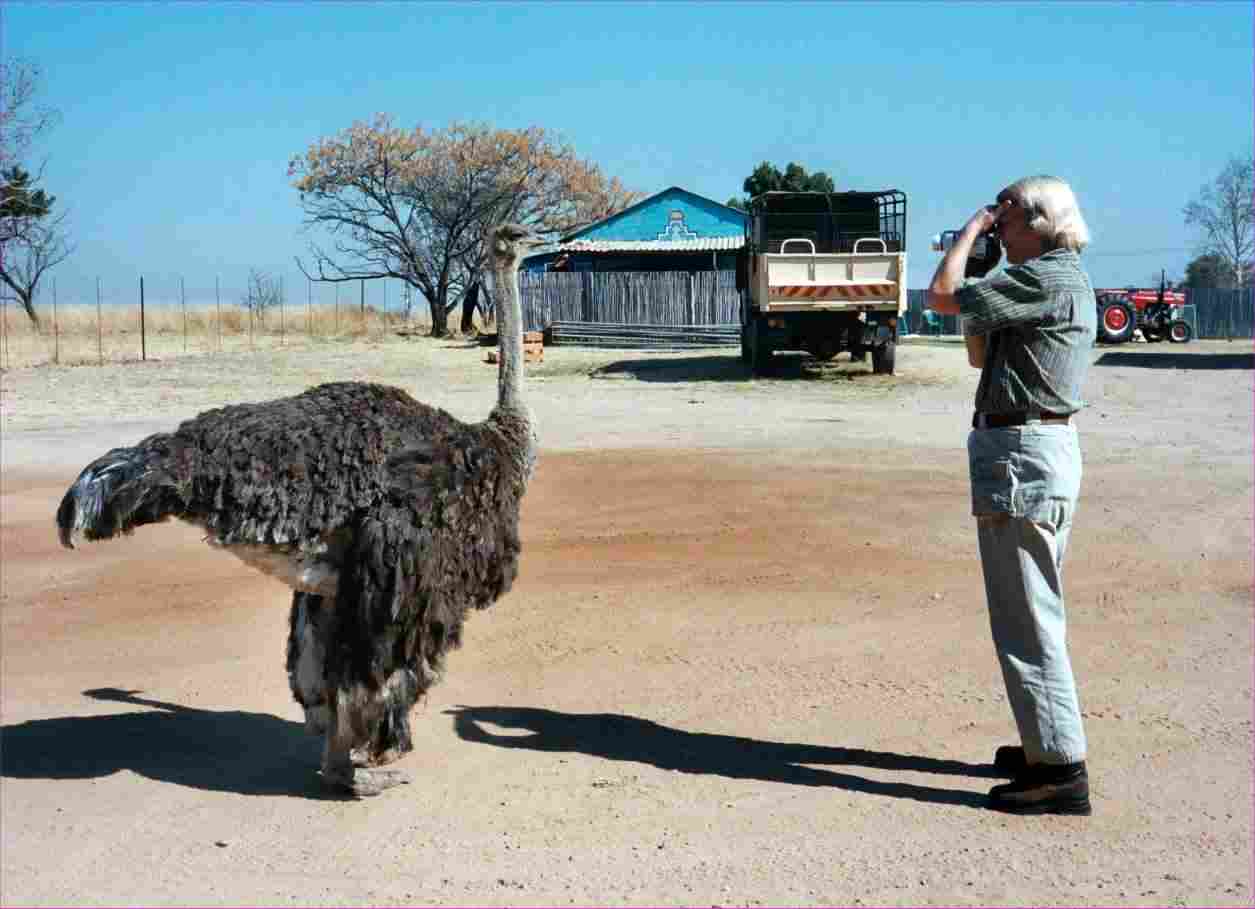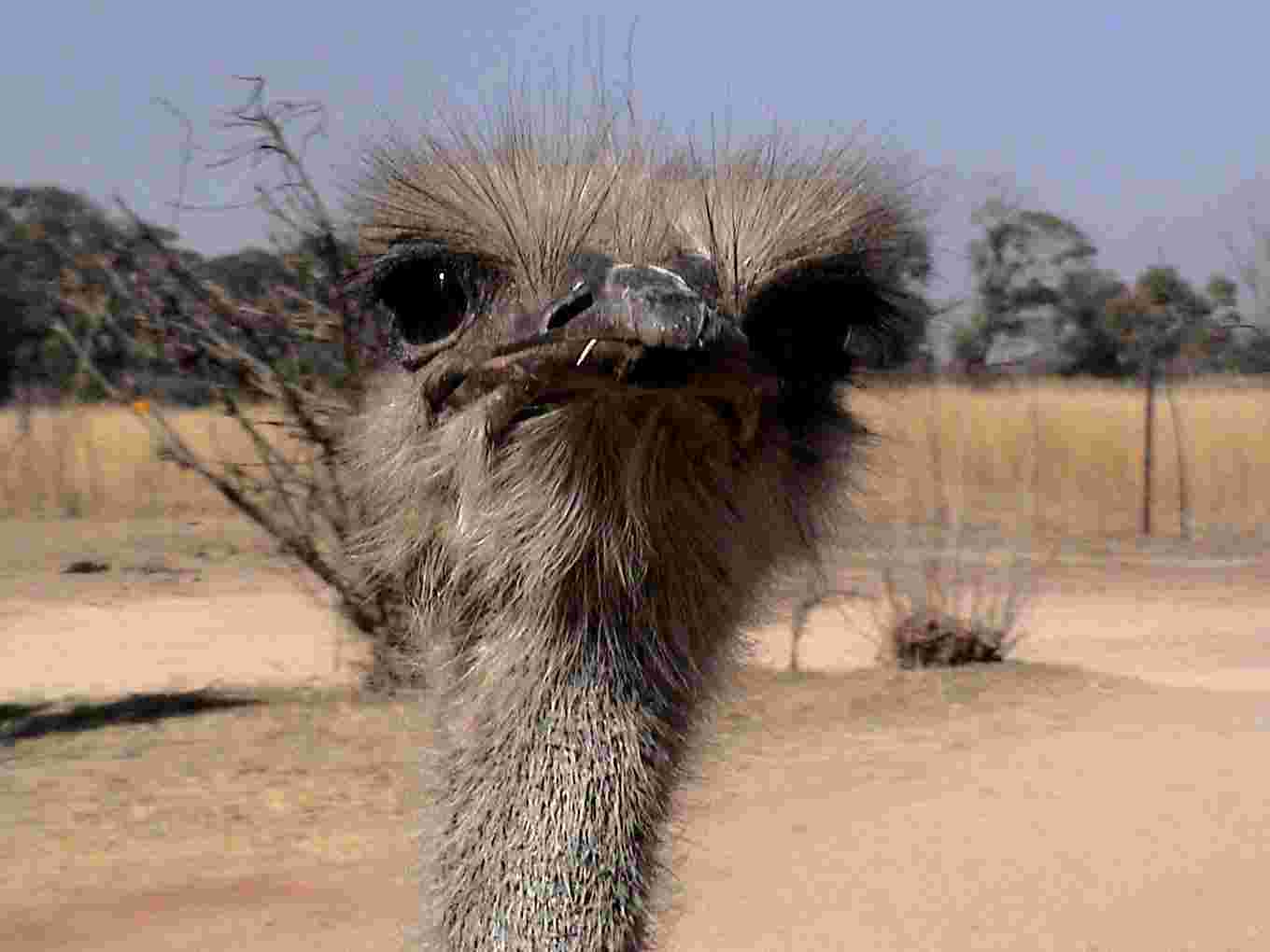 Brother Jim took a picture of me at Lion Park, outside Johannesburg, South Africa, while I took a picture of the ostrich. Our visit to the park was a great way to spend a day or so to recover from the time zone change.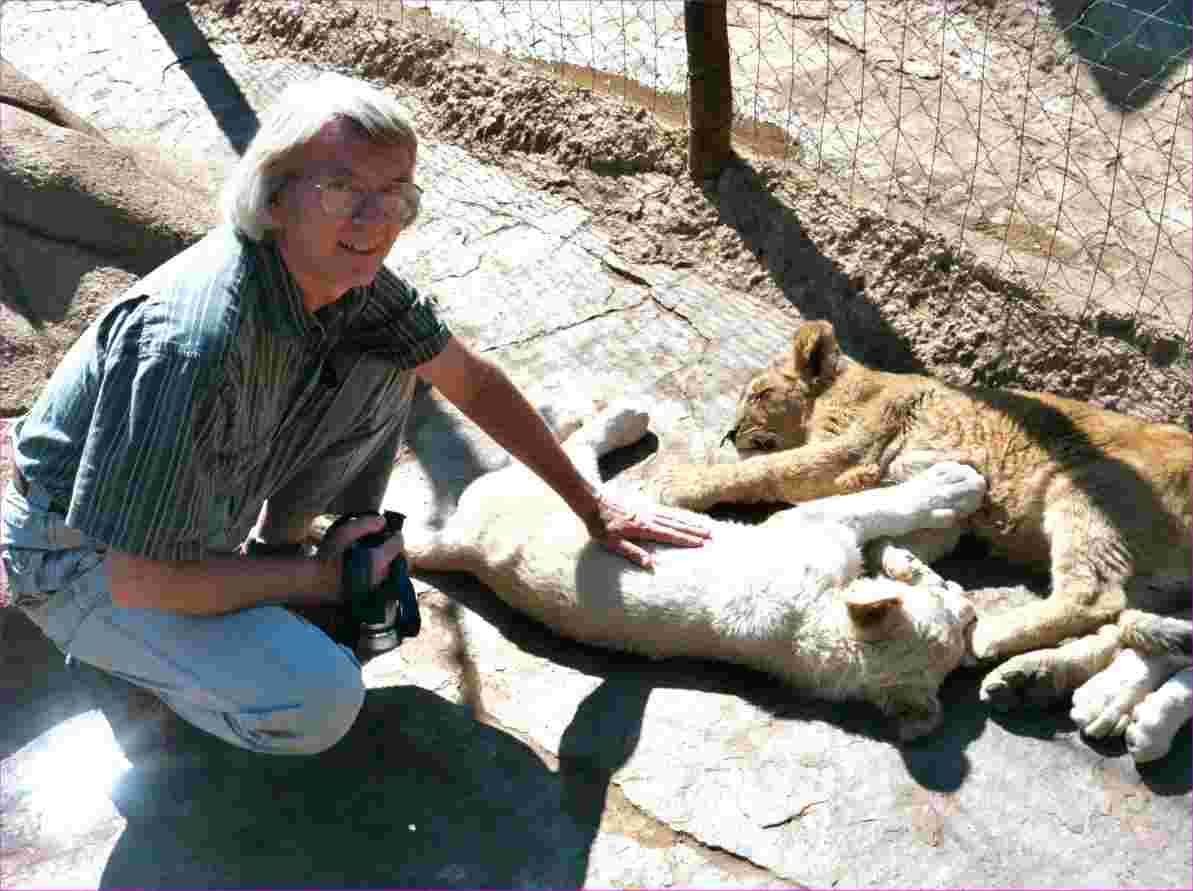 At the park I was actually able to pet a lion! Well, a lion cub. It was great fun! (Photo by brother Jim.)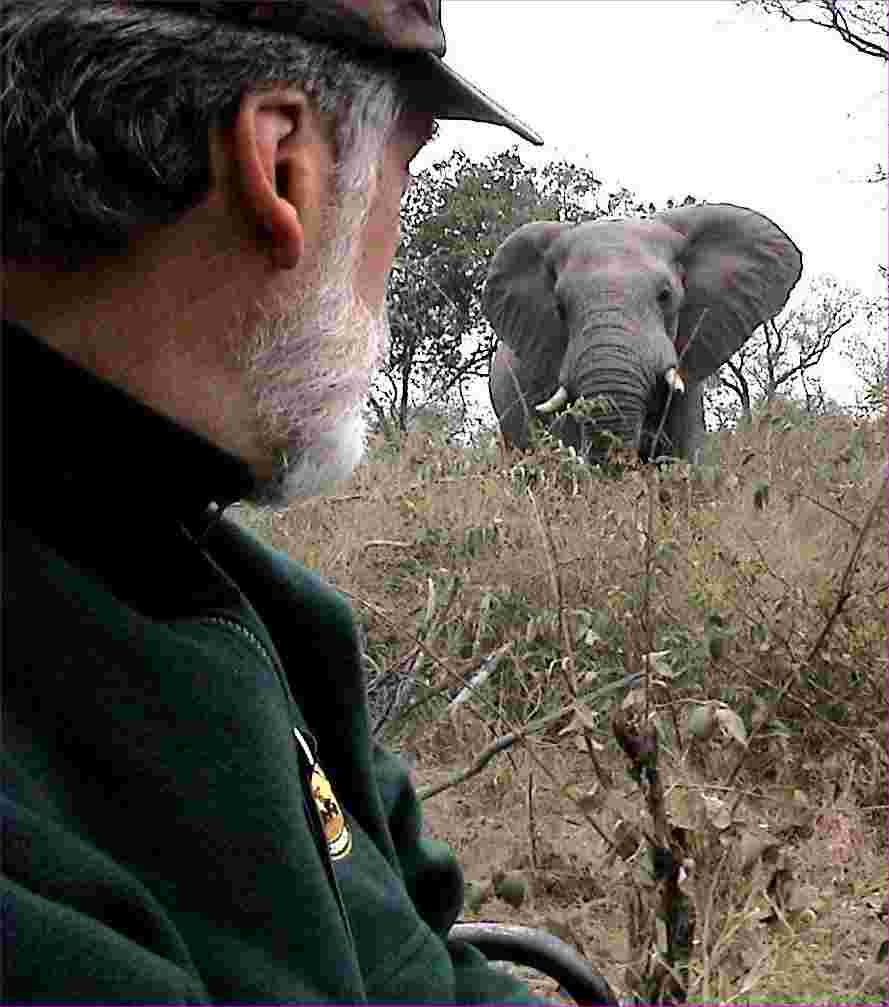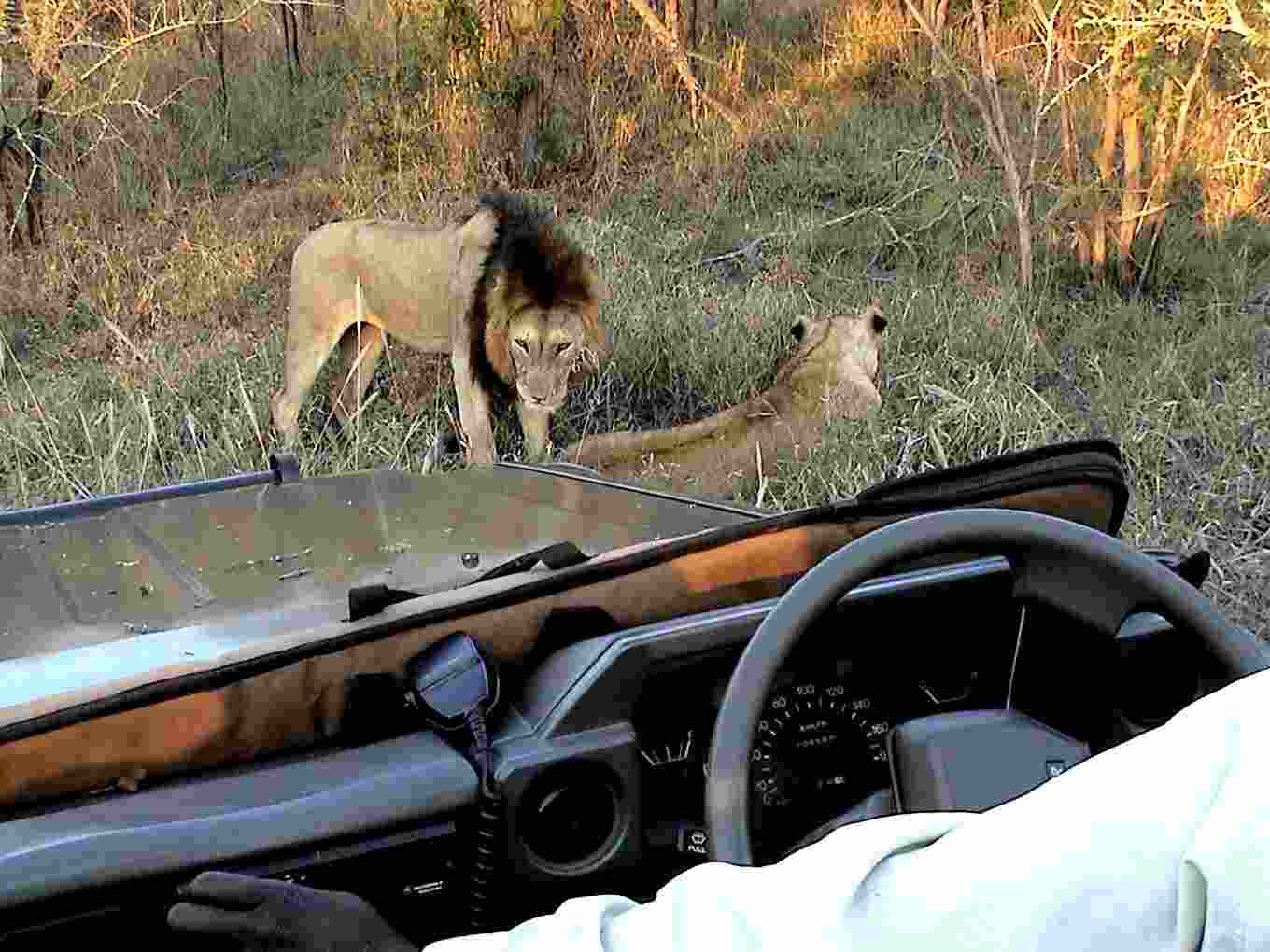 It gets really exciting when you're this close to the animals, and you're in an open-top vehicle! Will the elephant charge? Will the lions decide to grab a quick bite for lunch? Jim is in the top picture. Note the rifle (in a carrying case) at the ready in the bottom picture.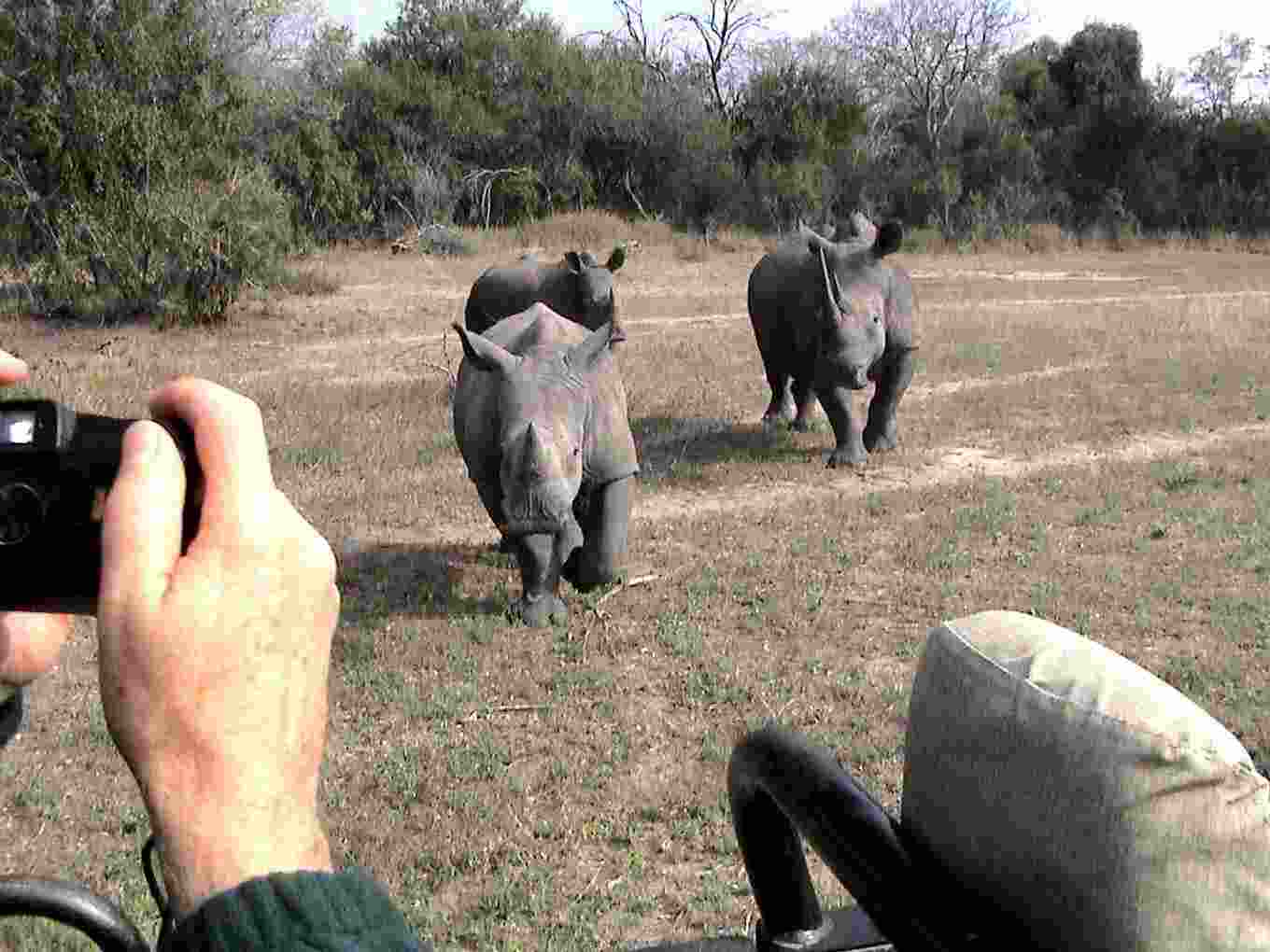 These rhinos could do major damage to the land rover. And to us, too! These rhinos weren't charging, they were just curious.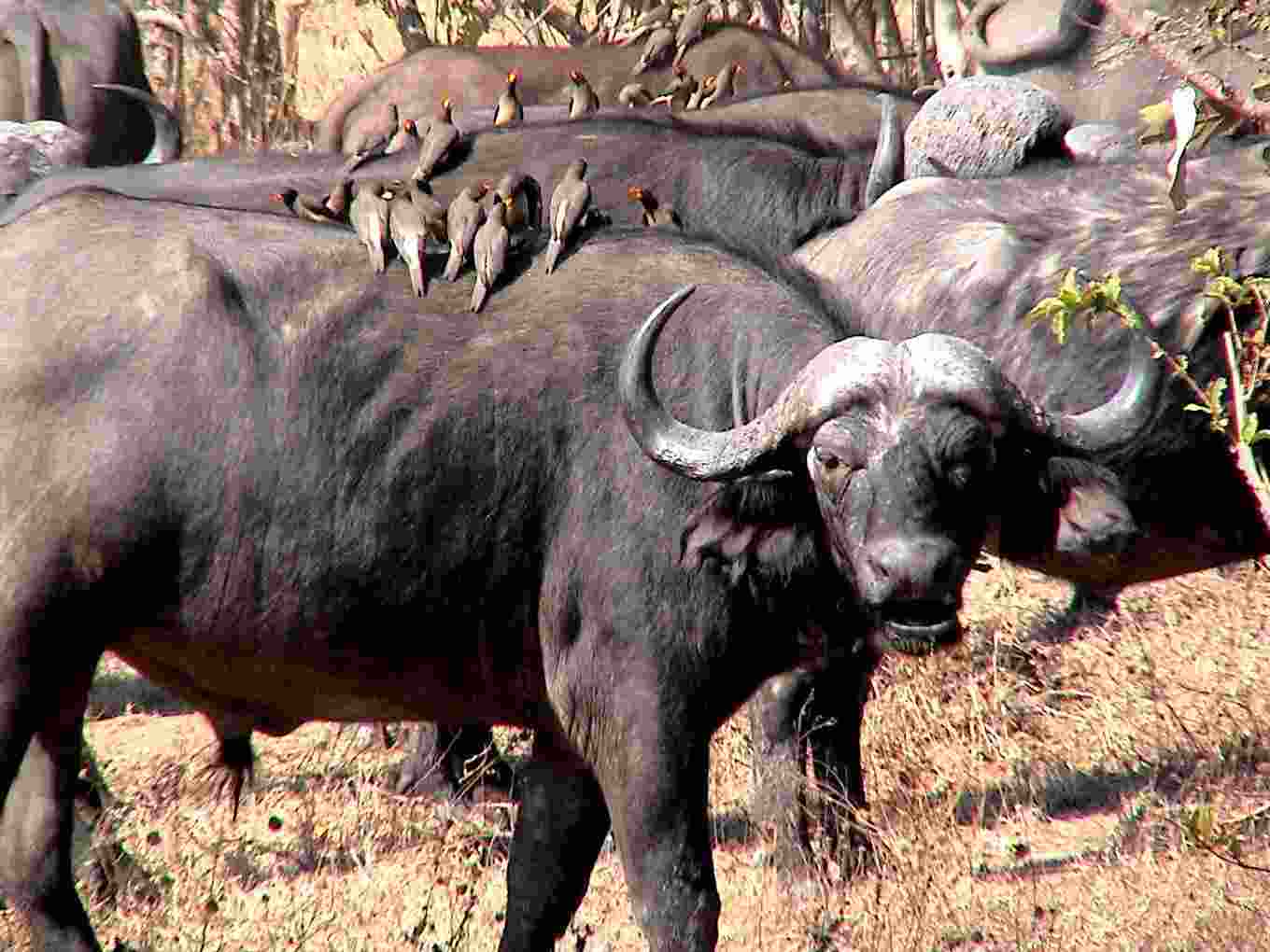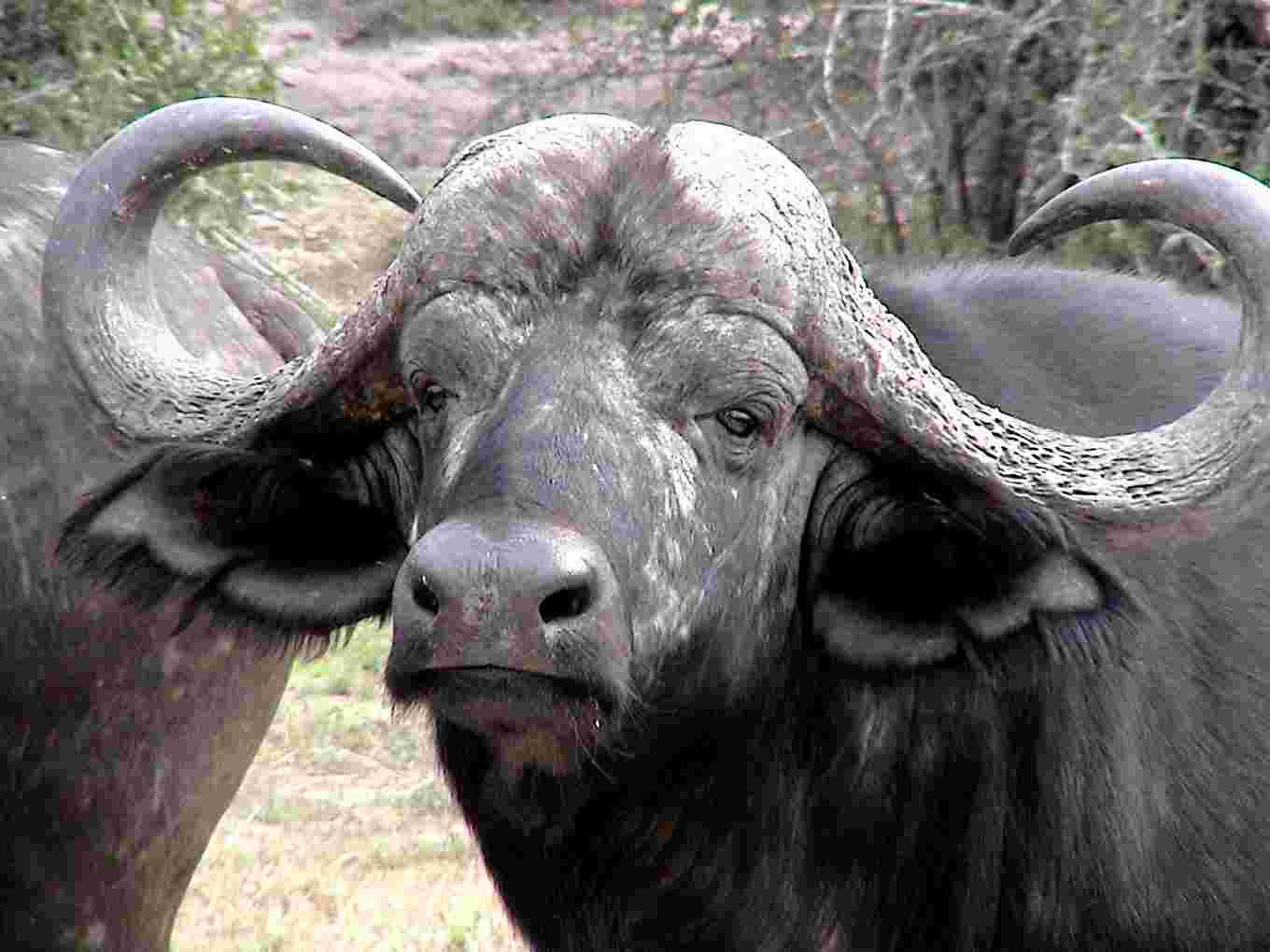 The cape buffalo looks mean and apparently is. It gores and kills several people each year.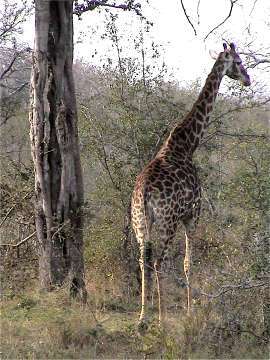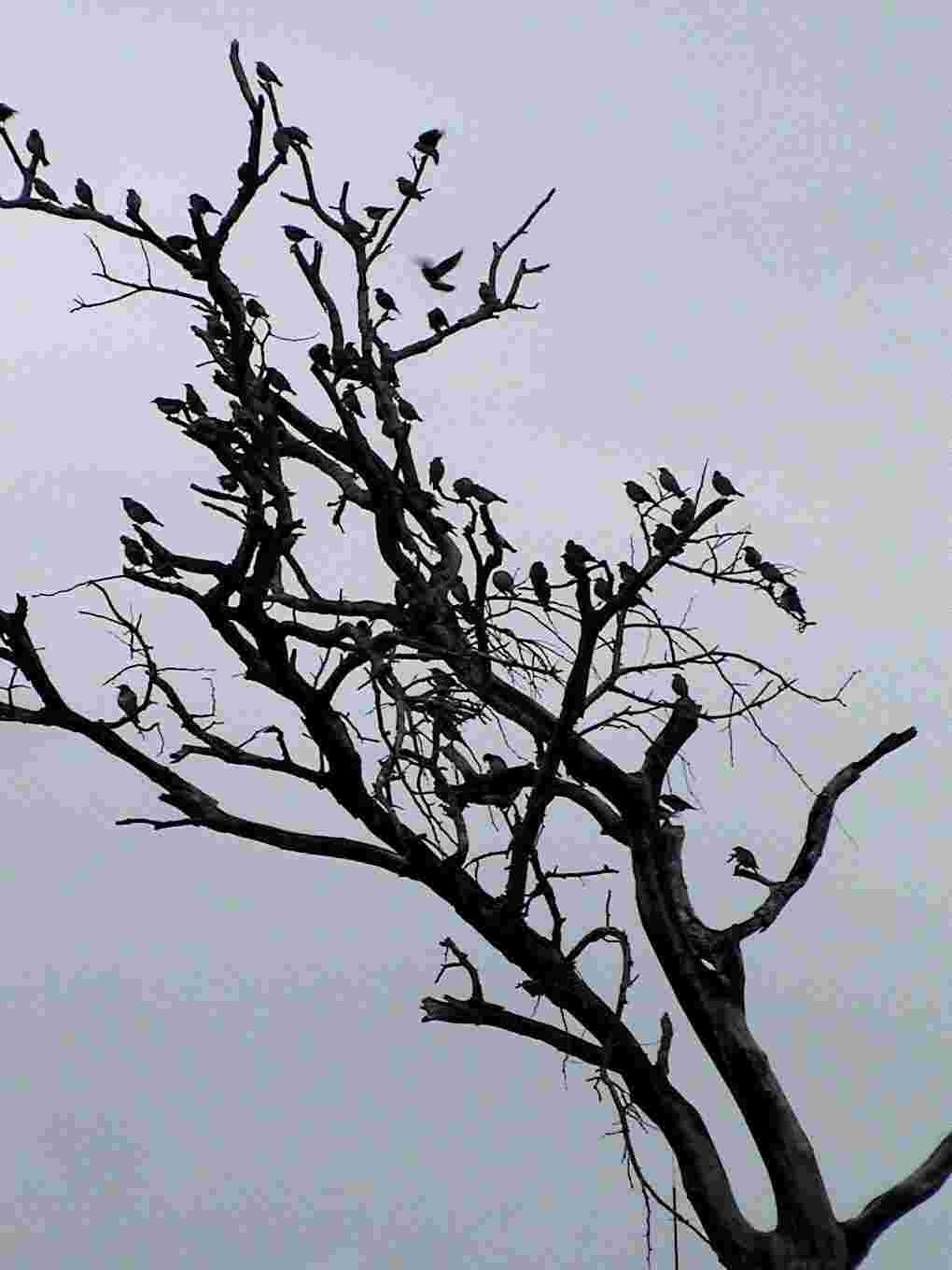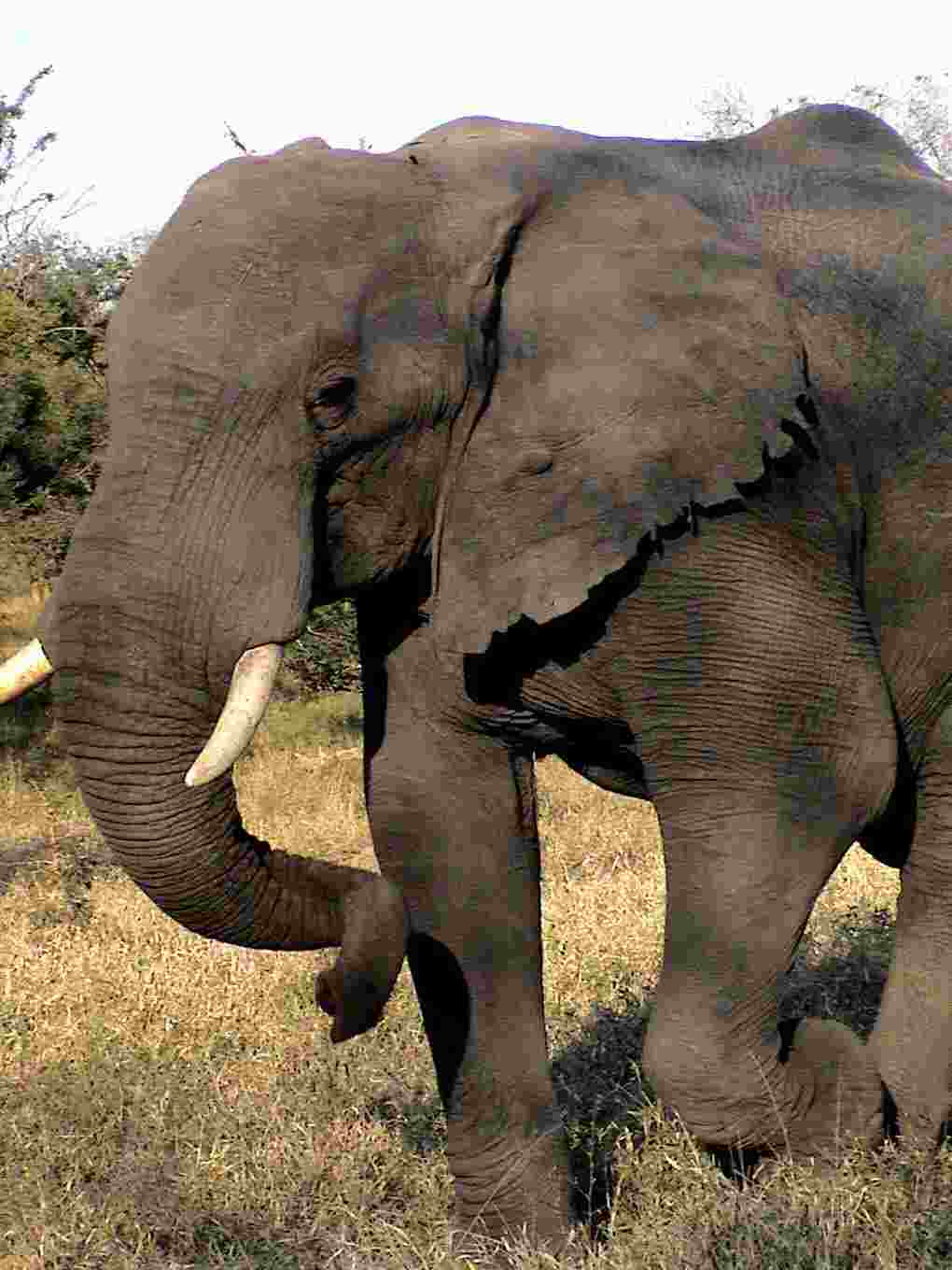 The wildlife is thrilling to see.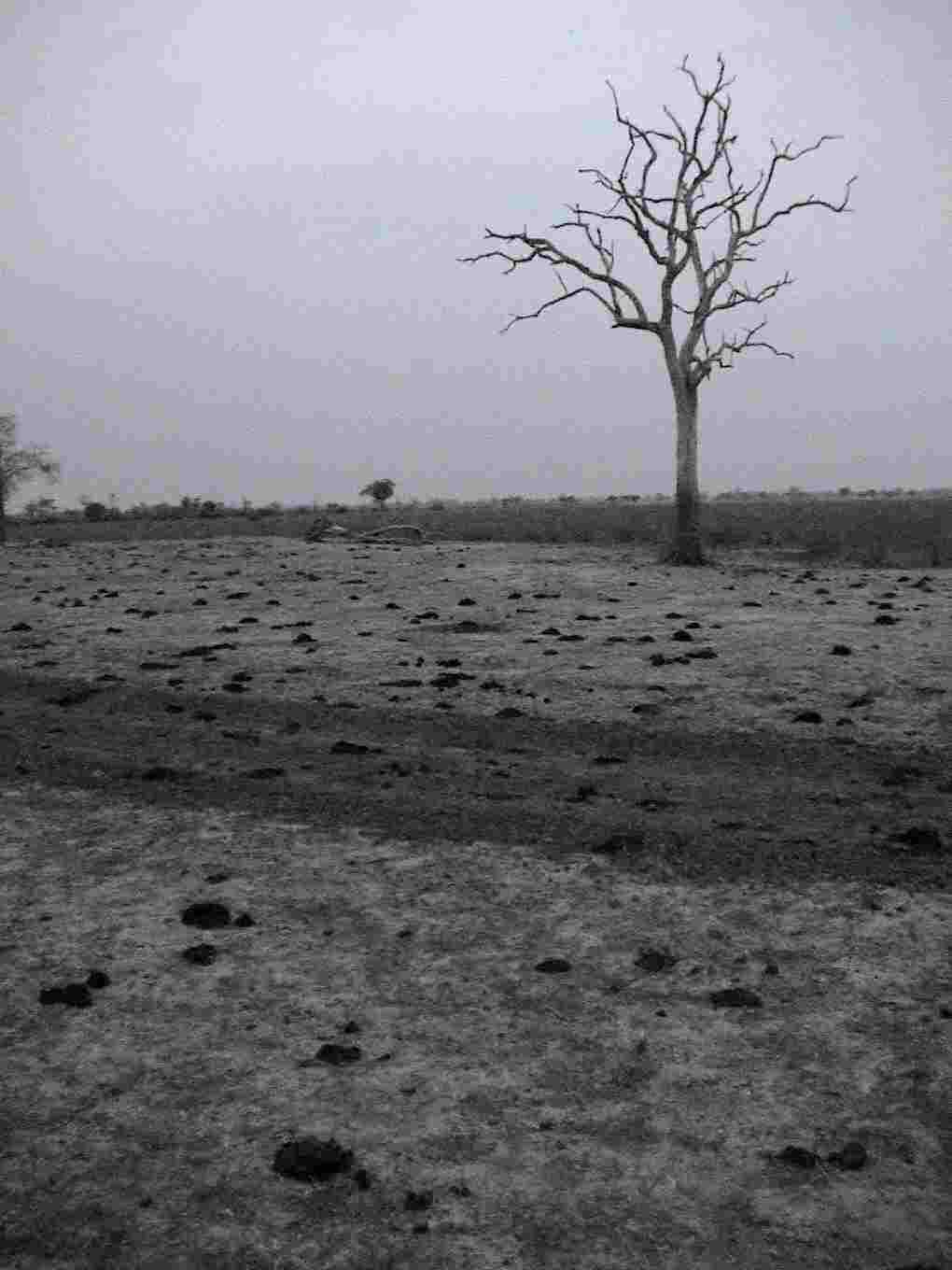 You can tell there are lots of animals around, even if you can't see them in this picture. Their droppings are everywhere!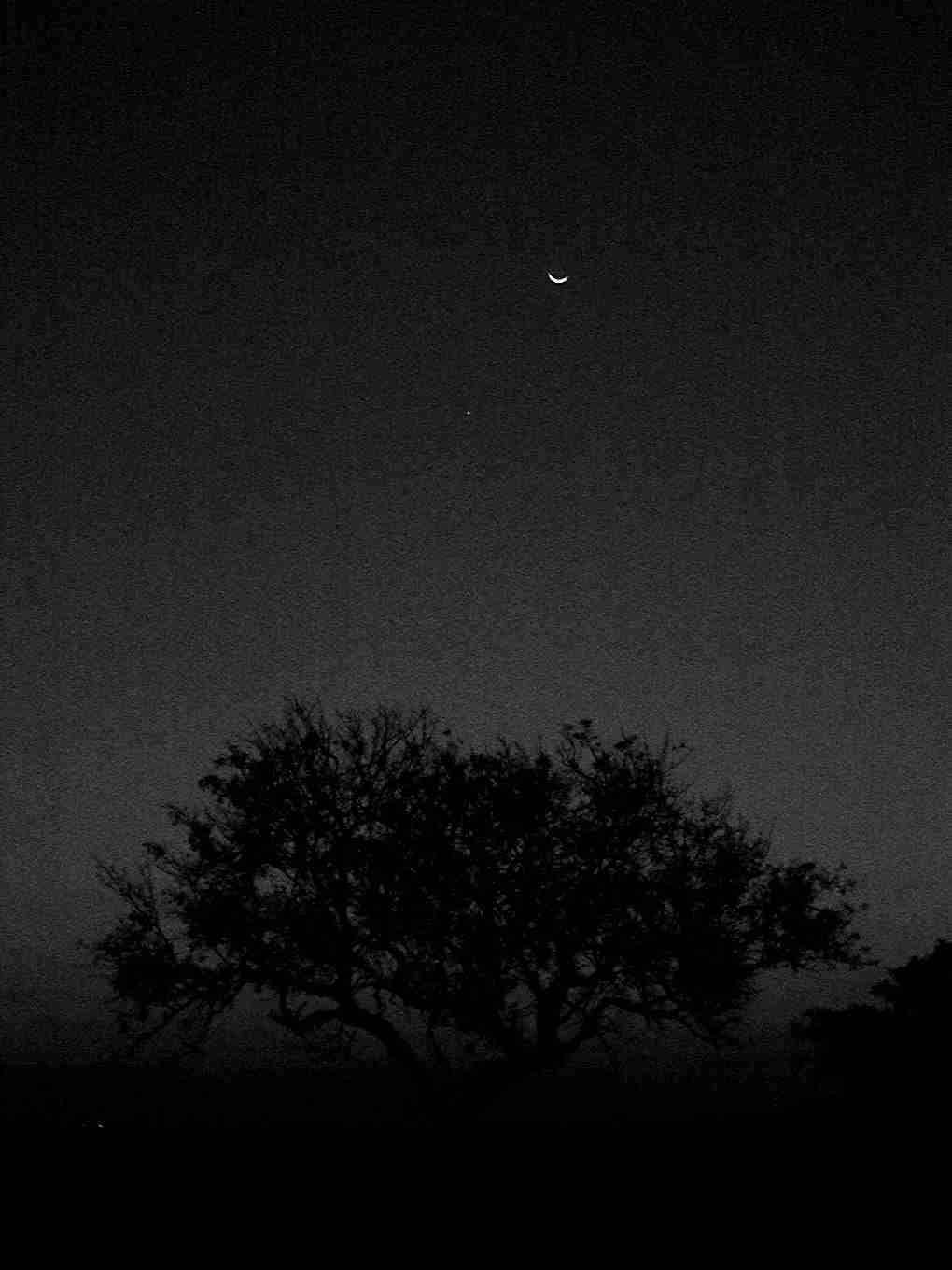 Obviously, this was taken at night. You can just make out the silhouette of a tree and a sliver of a moon. What a beautiful scene!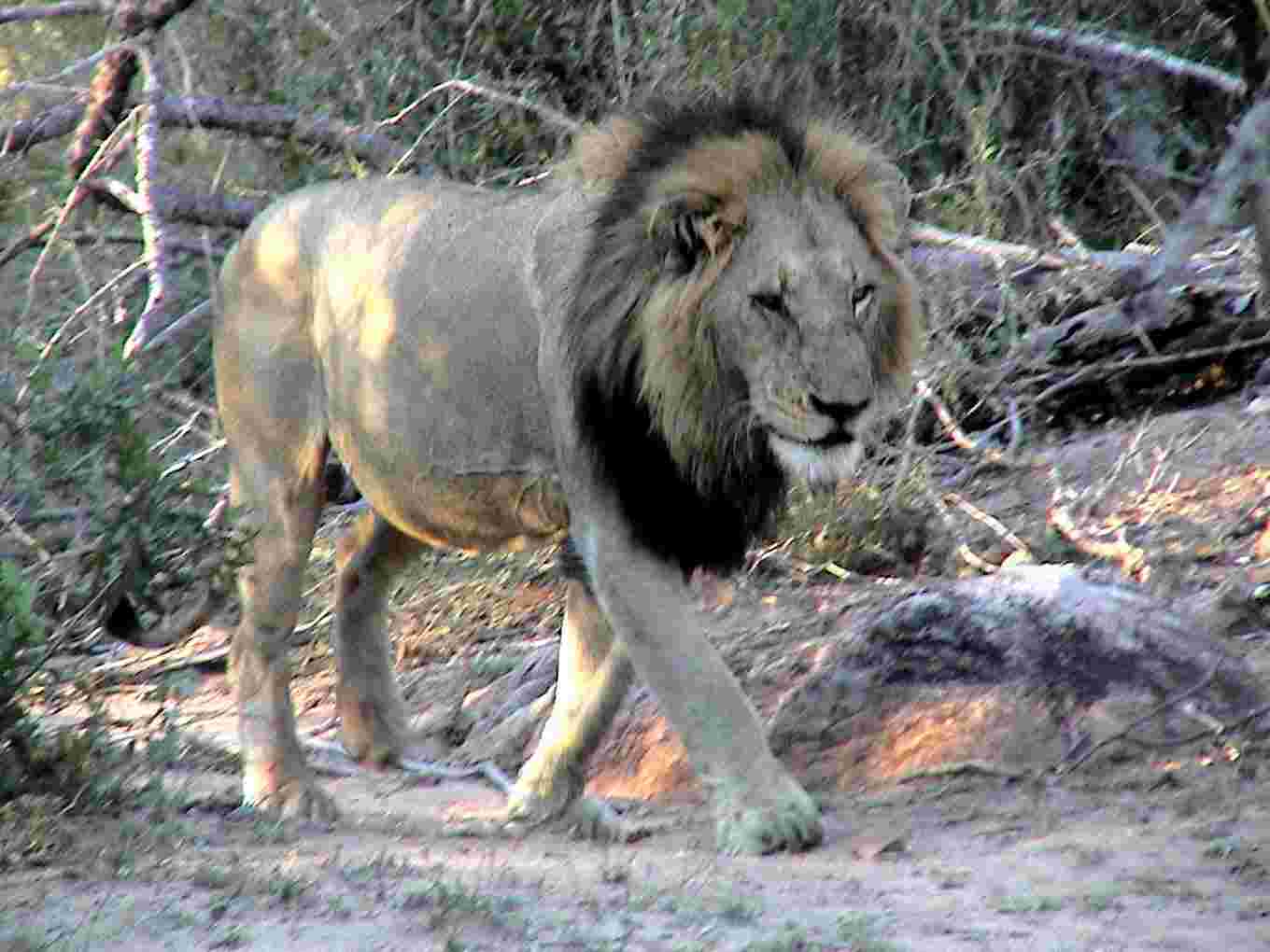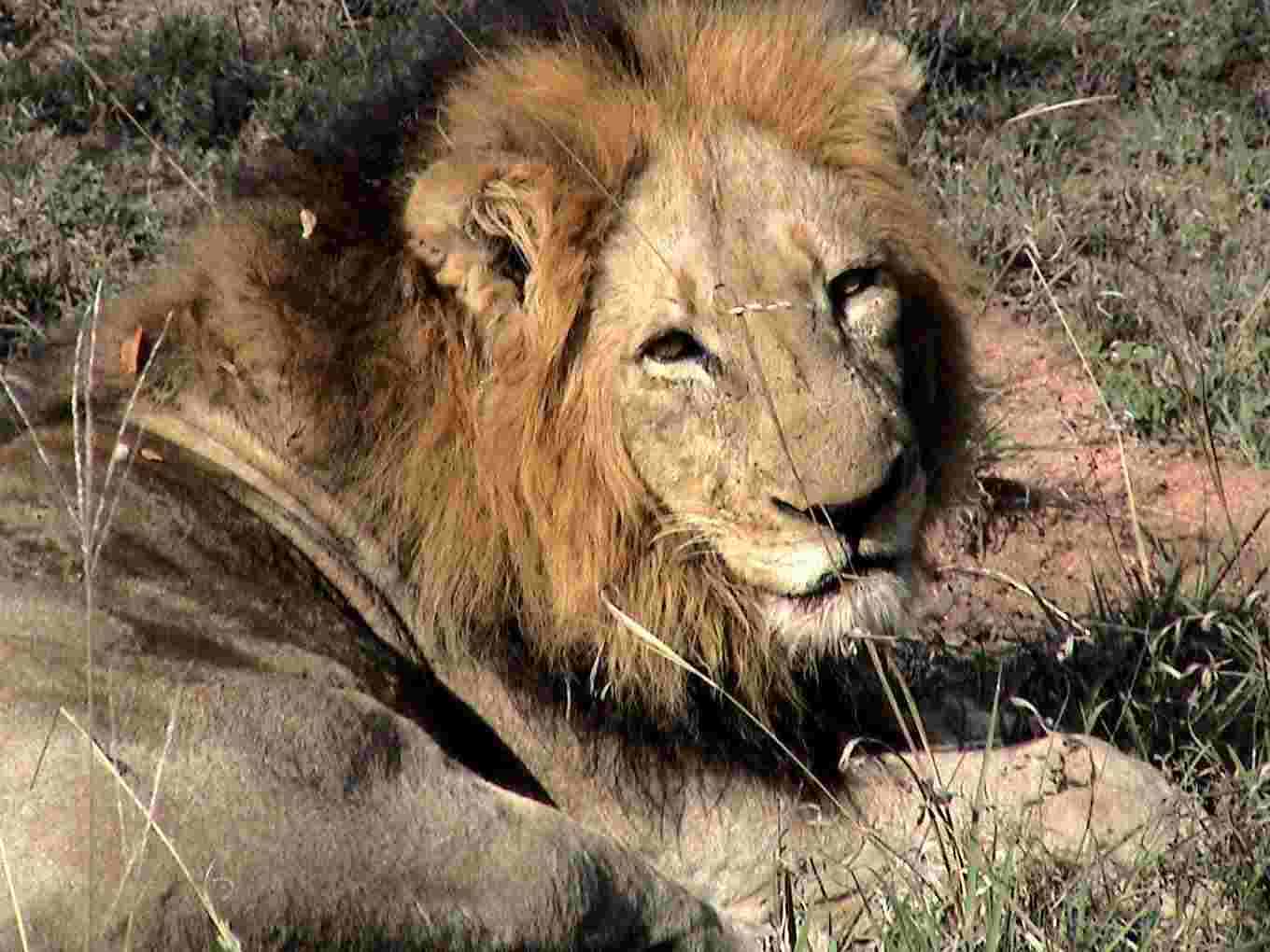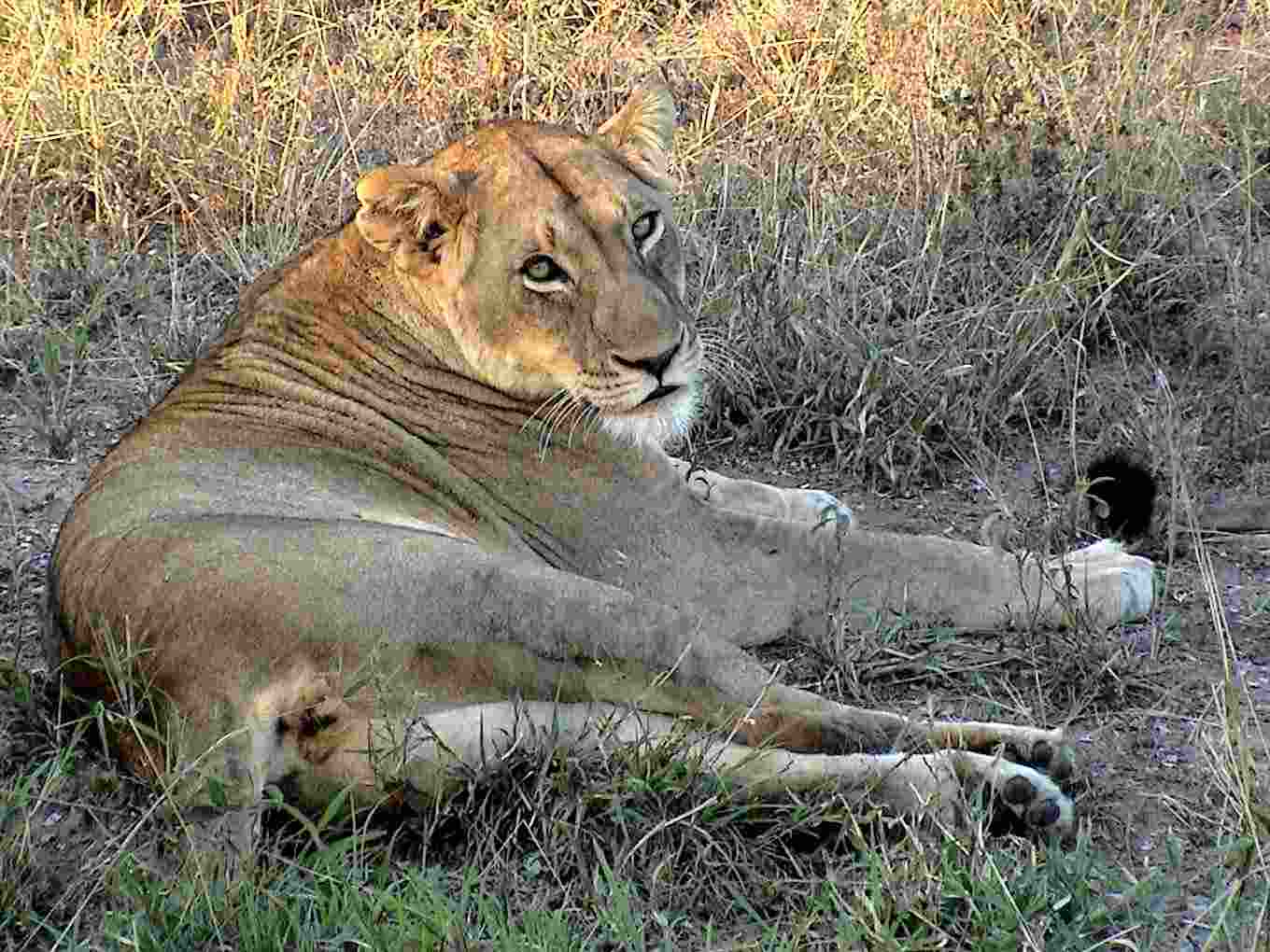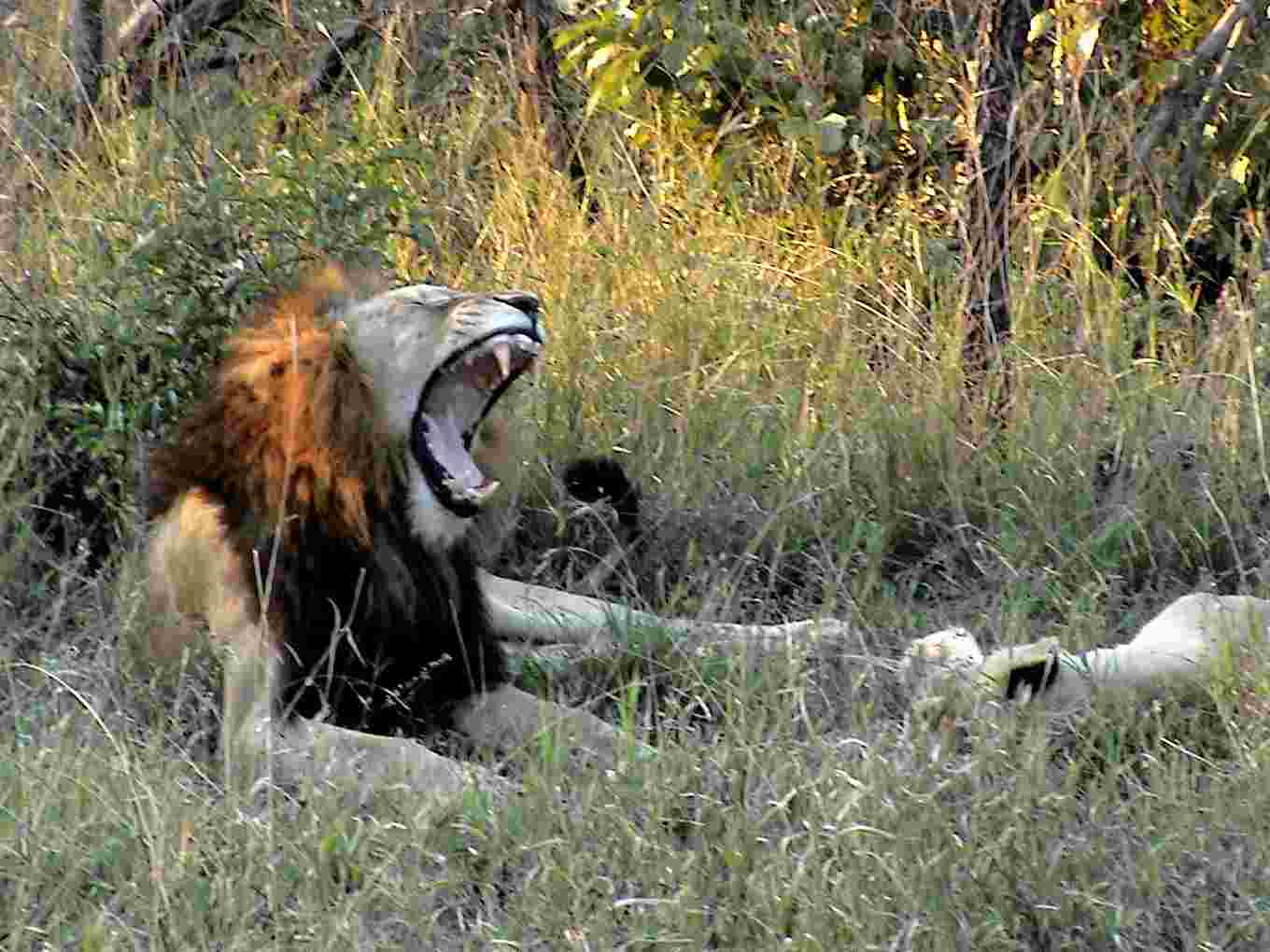 I never tire of watching lions. When they look you right in the eye, it's quite a thrill!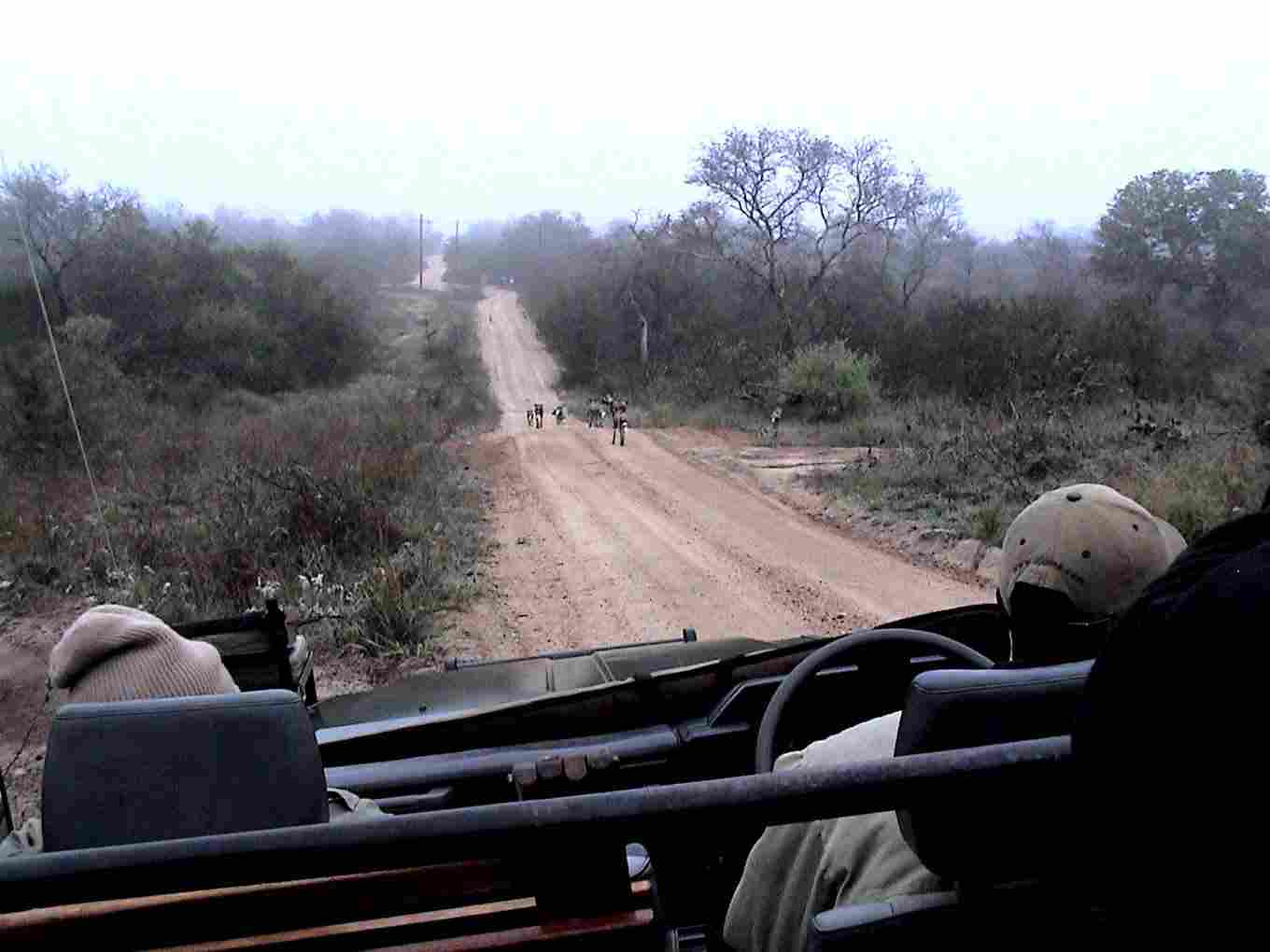 On a drive one early morning, we were lucky to come across some wild dogs. They're quite rare.





A magnificent baobab tree.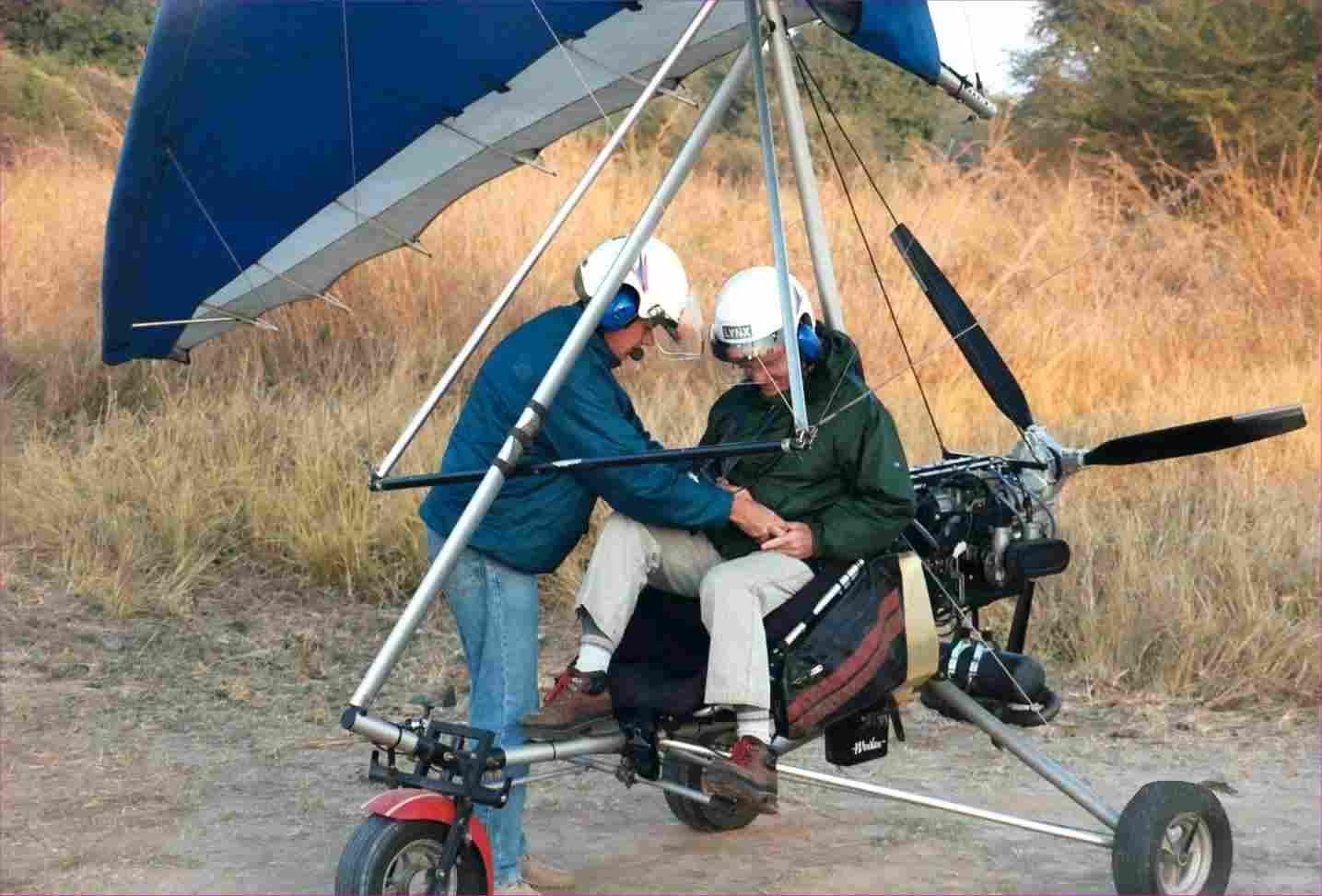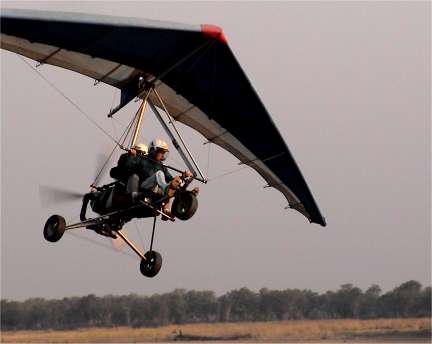 In Zambia, I took an ultra-light ride. Wow! It was fairly early in the morning (when air turbulence is at its least) and it was wonderful, absolutely wonderful! We flew over lots of animals. We flew over the Luangwa River. I took lots of pictures, and it was an experience I'll never forget!






Can you imagine living in Africa? Walking along, never knowing if a lion is lying in wait, crouched in the grass, or behind a tree? I've been on several walks, stalking rhinos and stalking lions. Now that's exciting!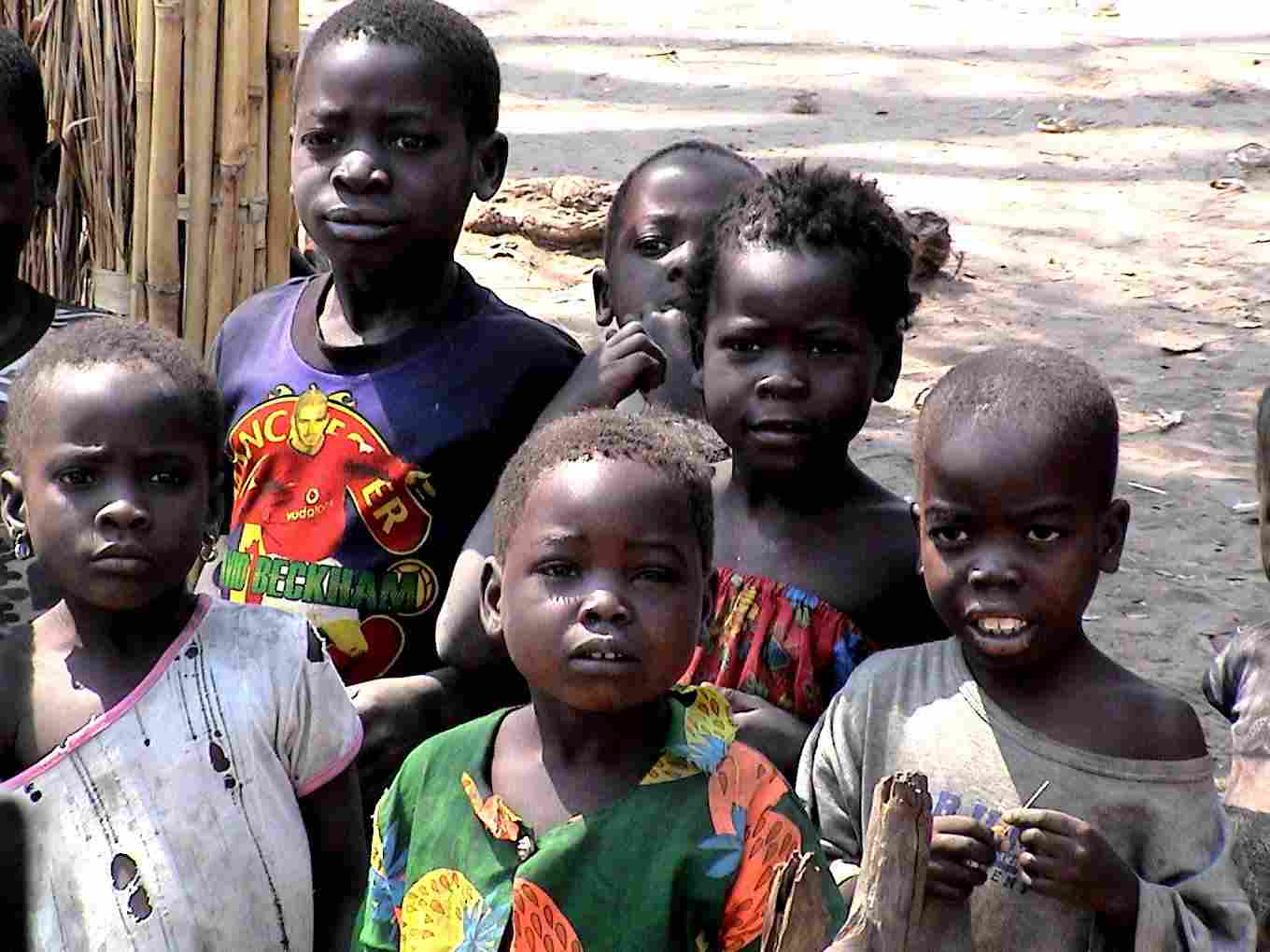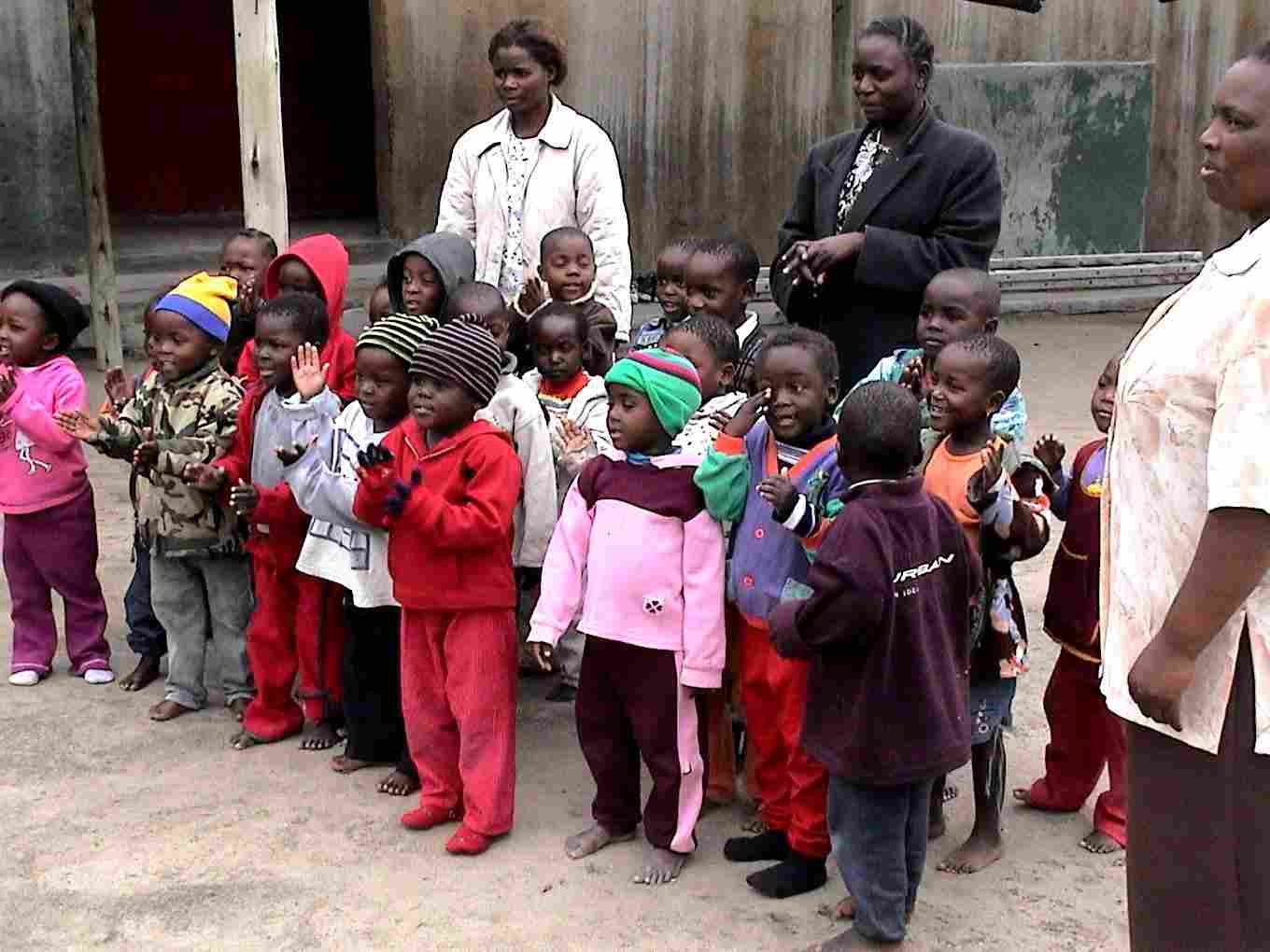 Brother Jim and I visited a couple of schools. It was quite touching. Some students sang for us. Some gave recitations. I was impressed with their happy smiles and their enthusiasm.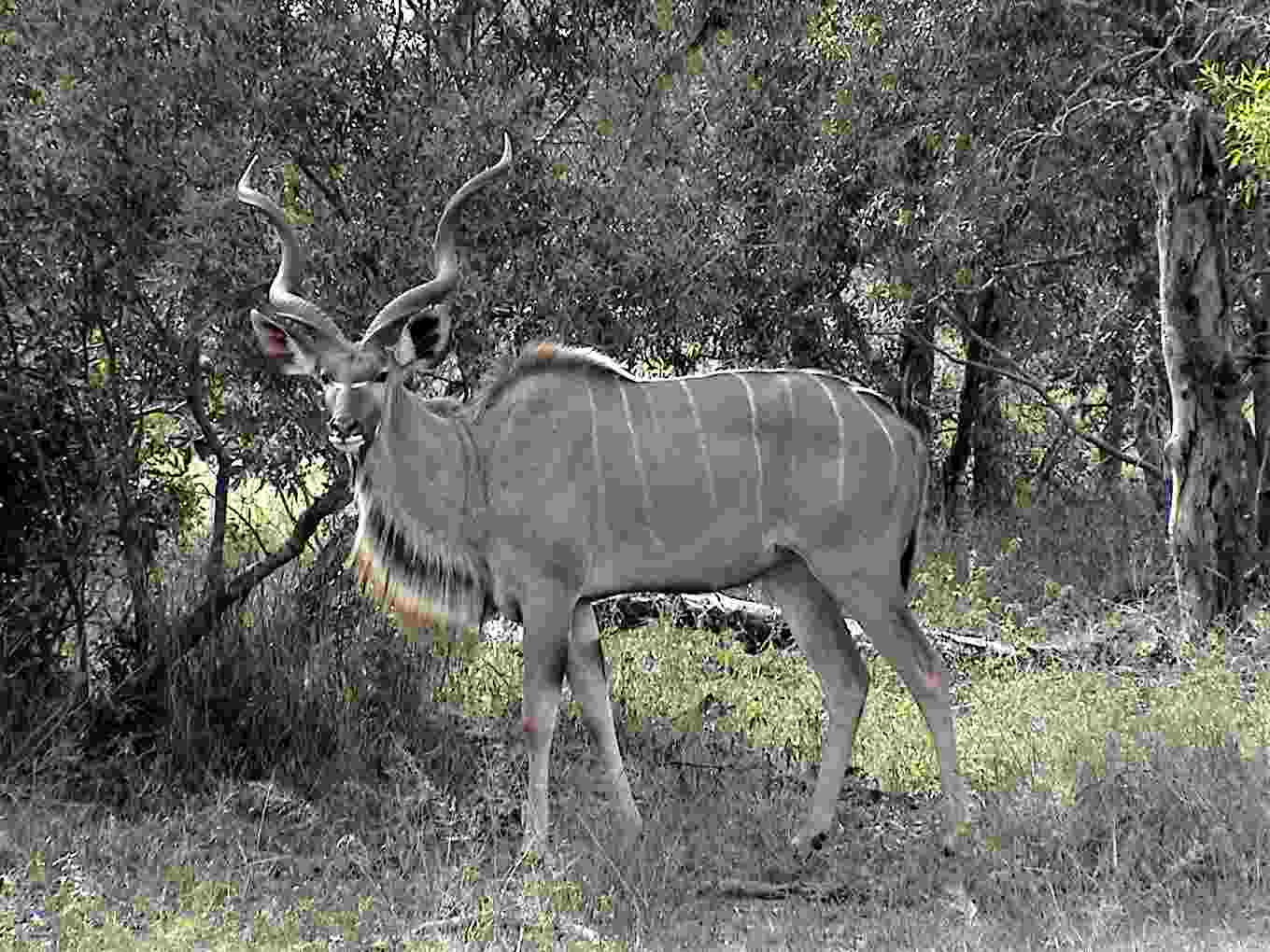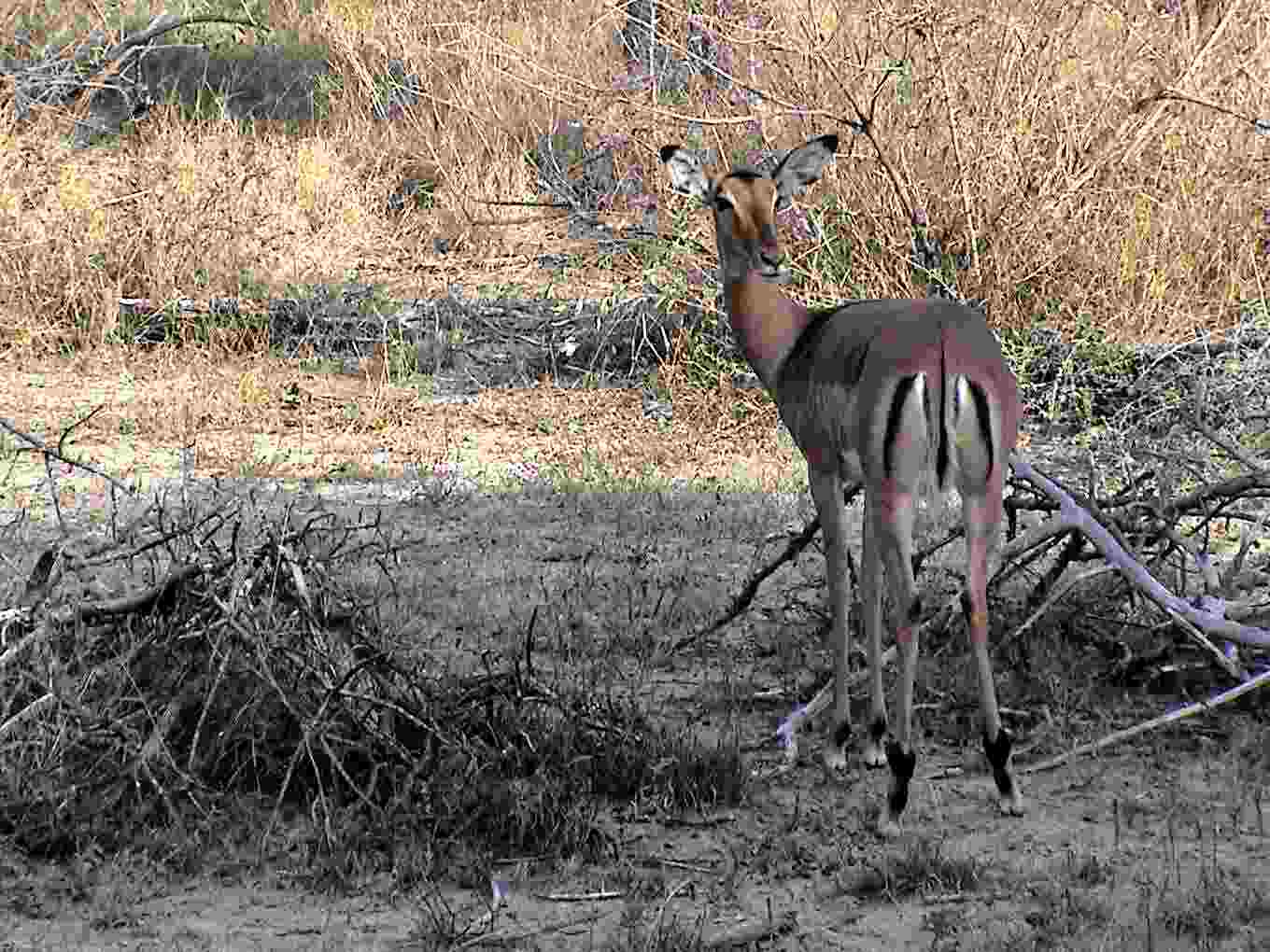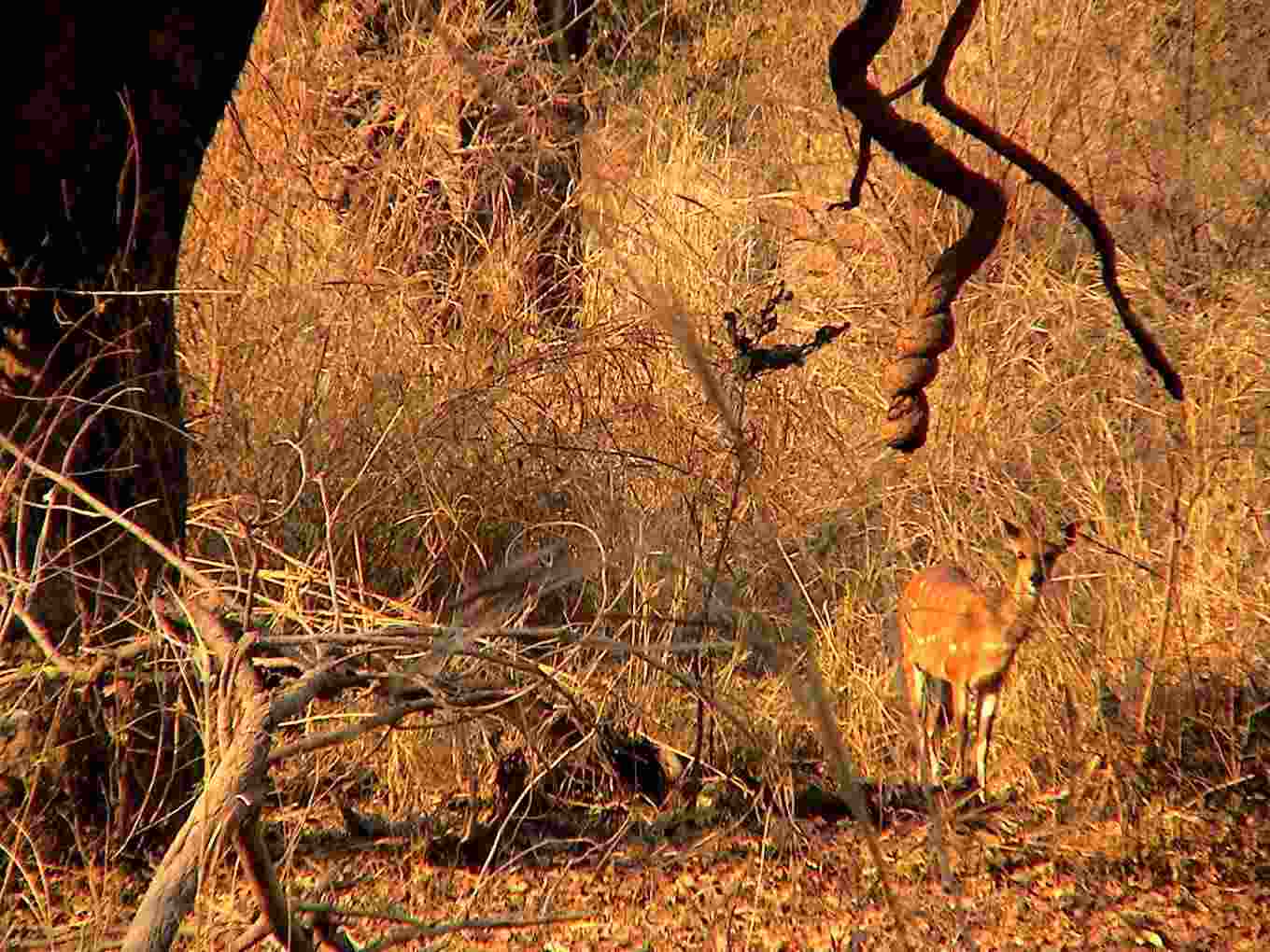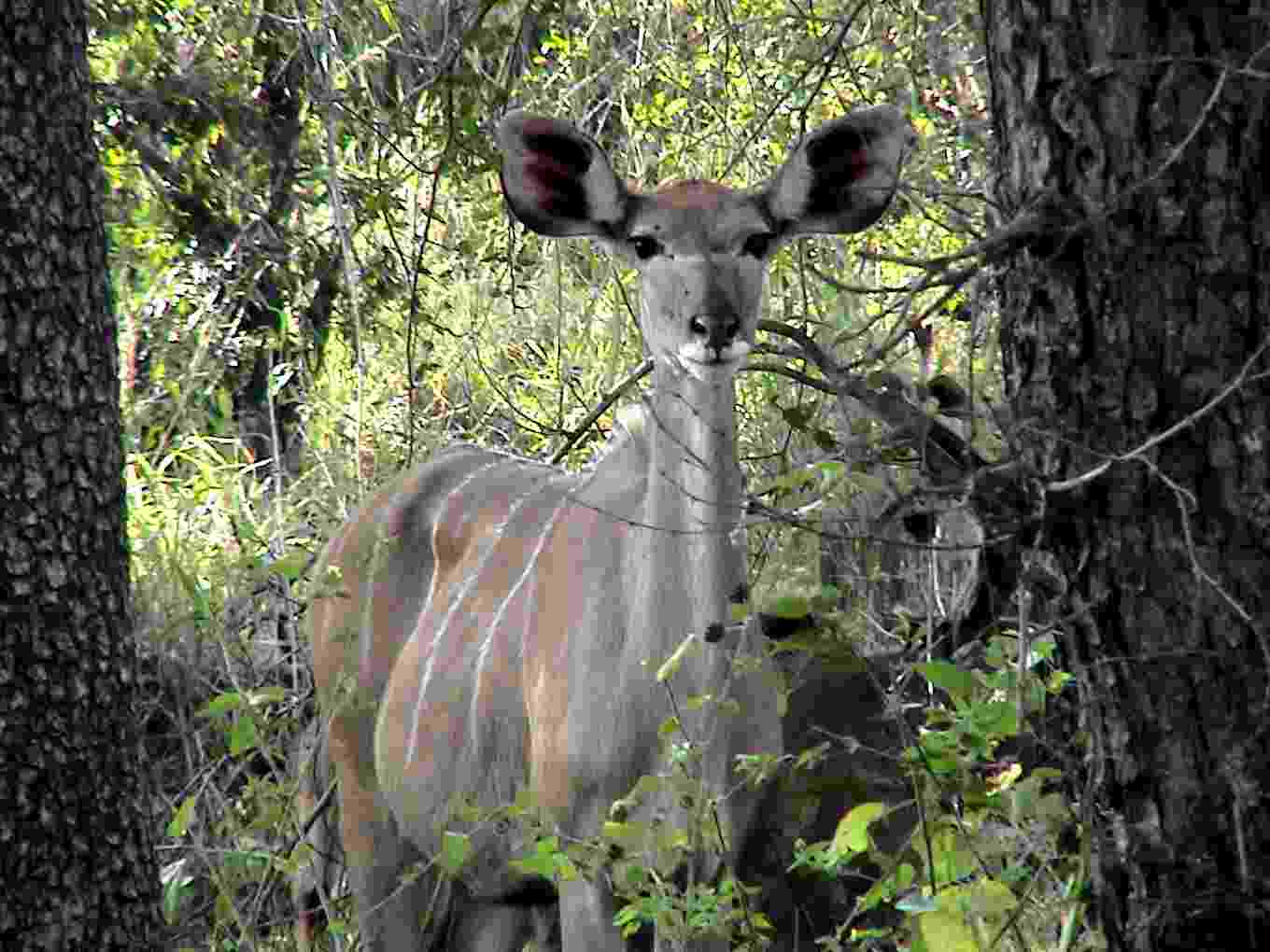 I'm not as interested in antelope as I am in the "Big Five" (lion, leopard, elephant, rhino, and buffalo), but some of these creatures are strikingly beautiful nevertheless.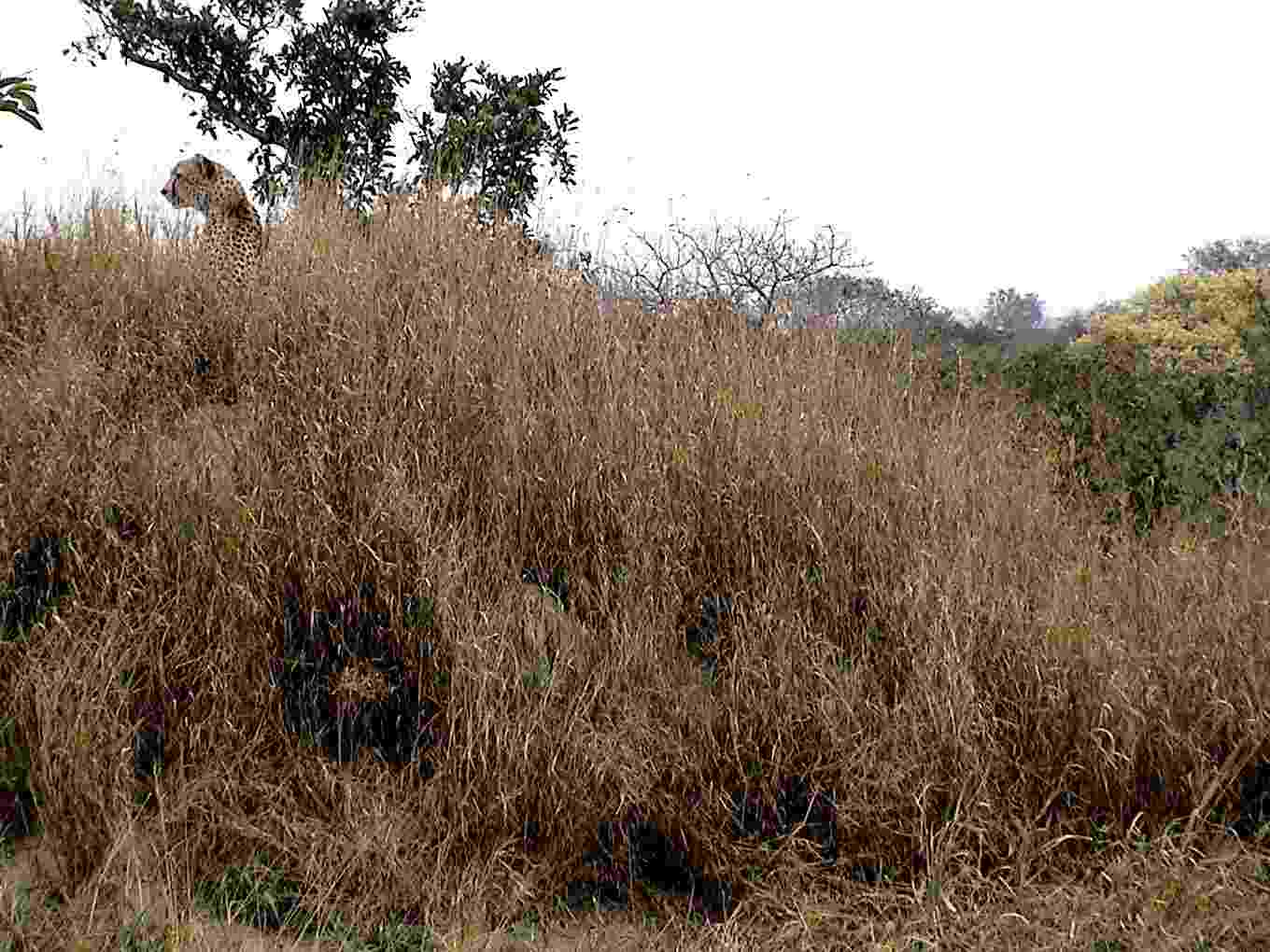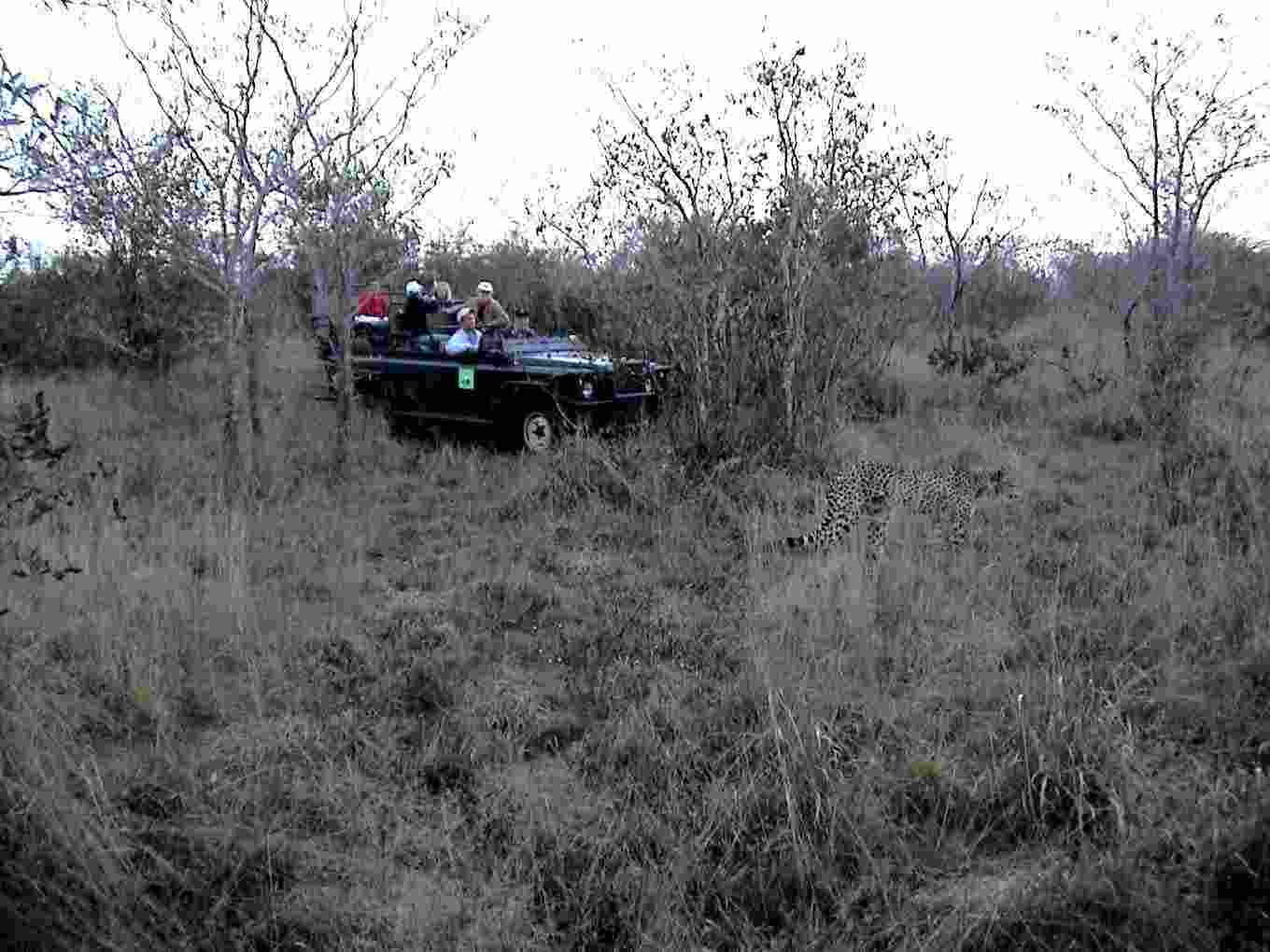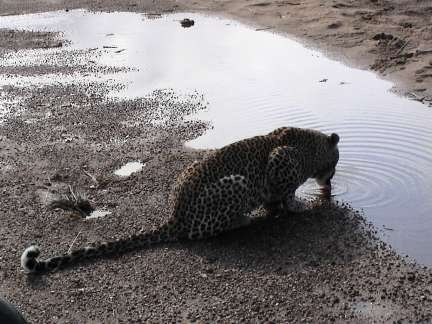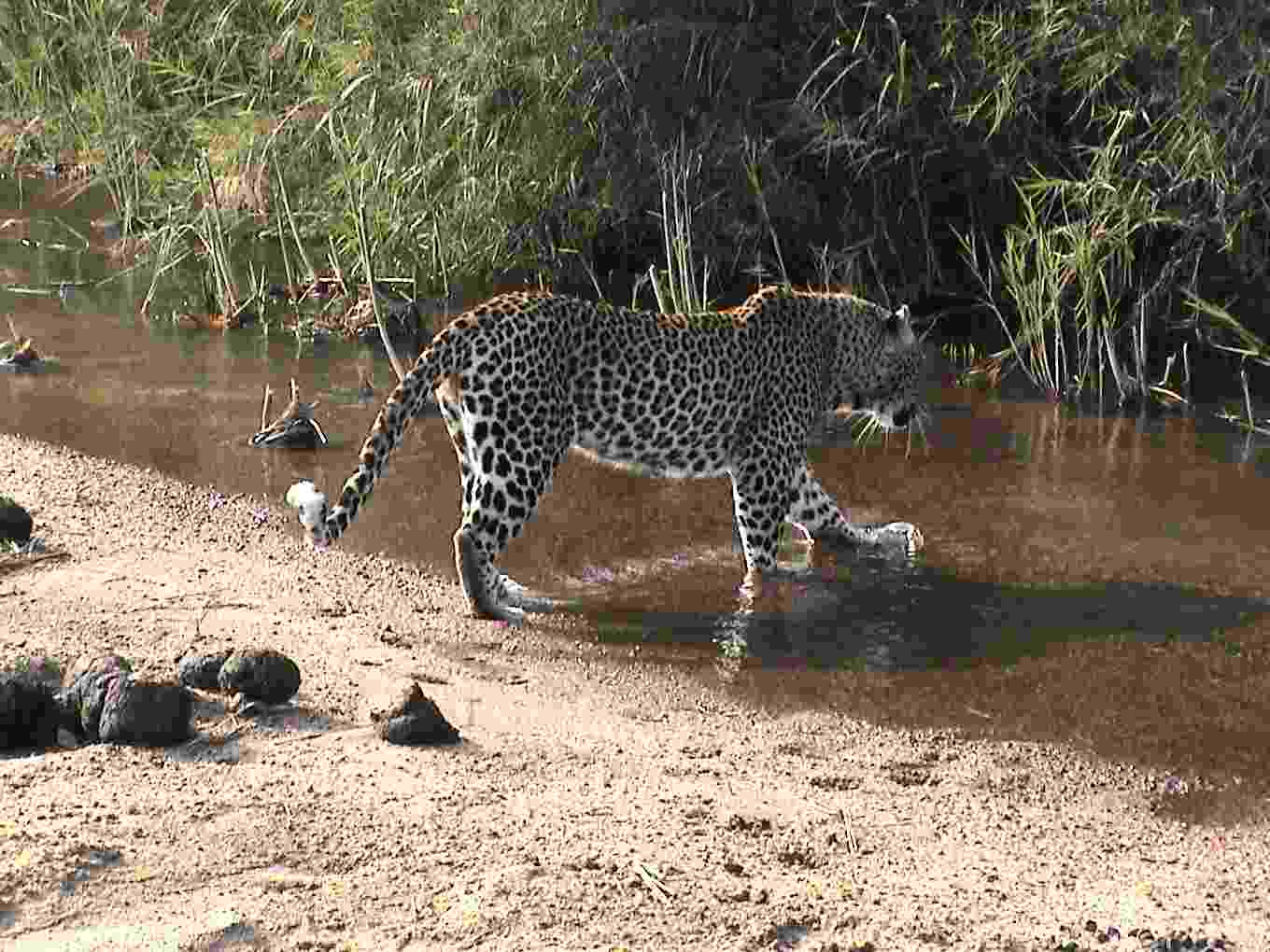 Leopards are elusive. Sometimes they can't be found for days. We were lucky to come across these big cats on several occasions. (You may need to look closely to find the leopard in the top photo.)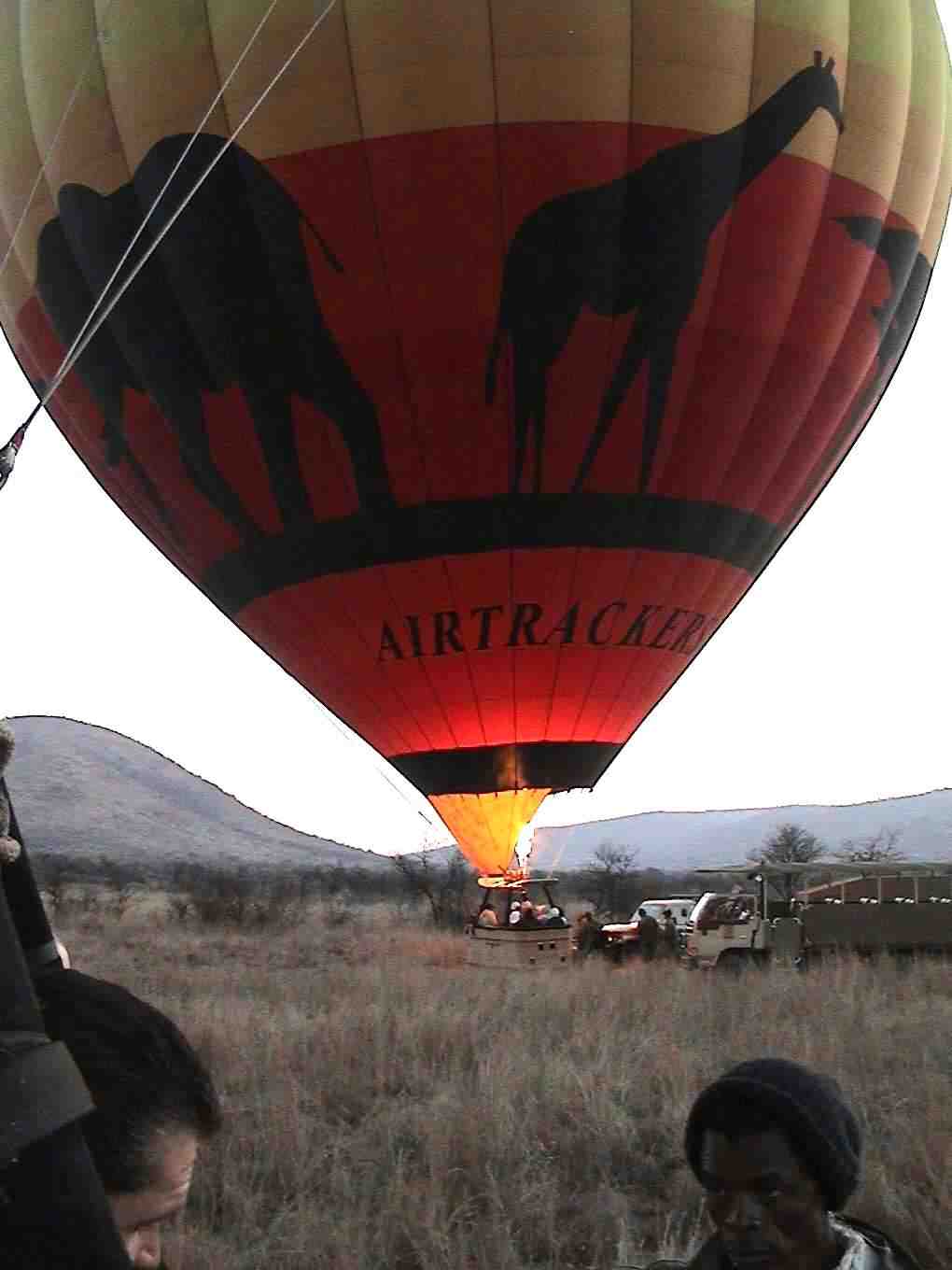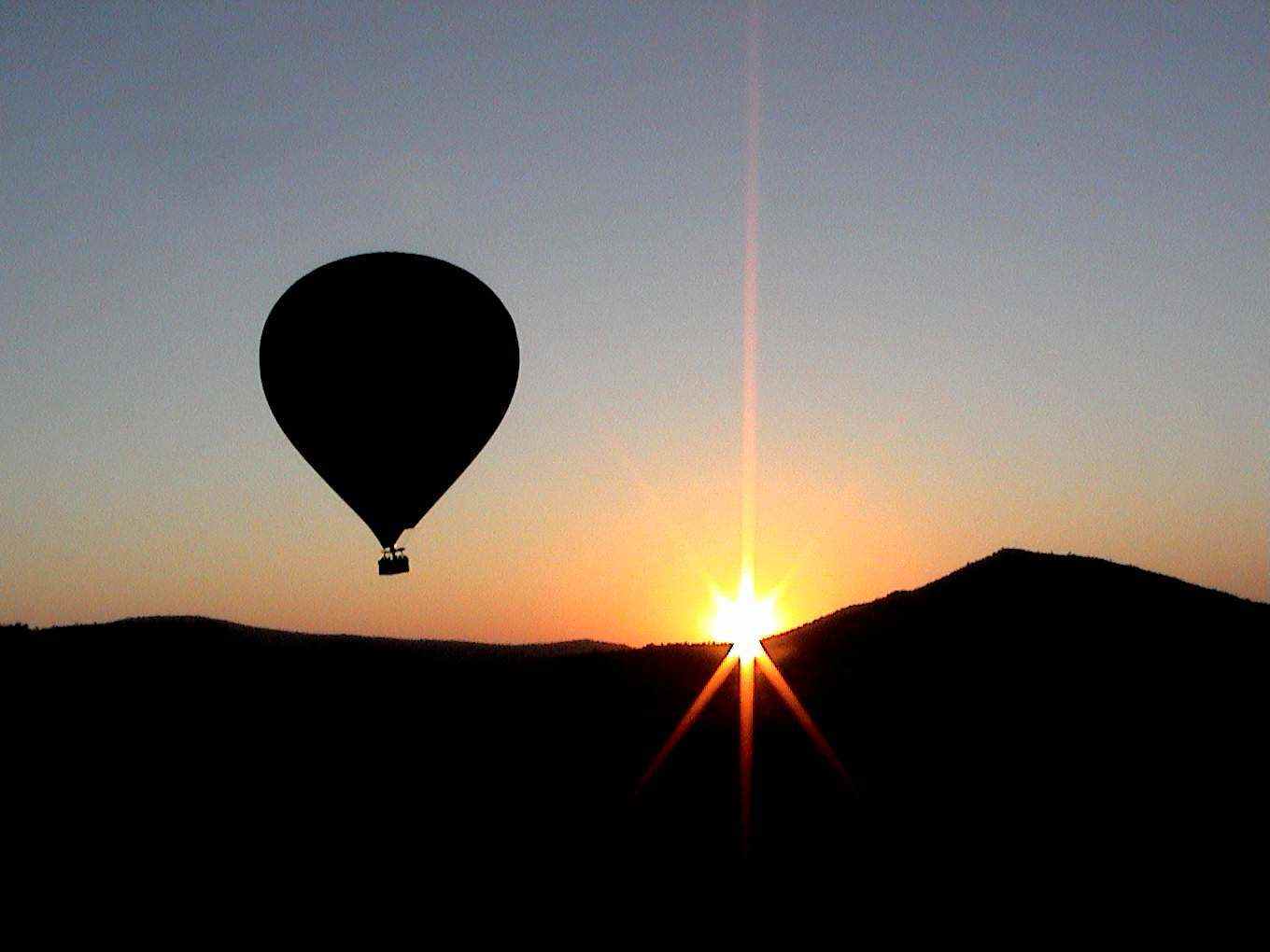 The highlight of our visit to Sun City in South Africa was a balloon ride in Pilanesberg National Park. Brother Jim and I got up at five o'clock and got to the launch site an hour or so later. It was bitter cold. Two balloons were partially inflated when we got there. They were gigantic. One was said to be the second largest in Africa. We were assigned the other, which was just slightly smaller. Floating about so silently in the air was absolutely indescribable!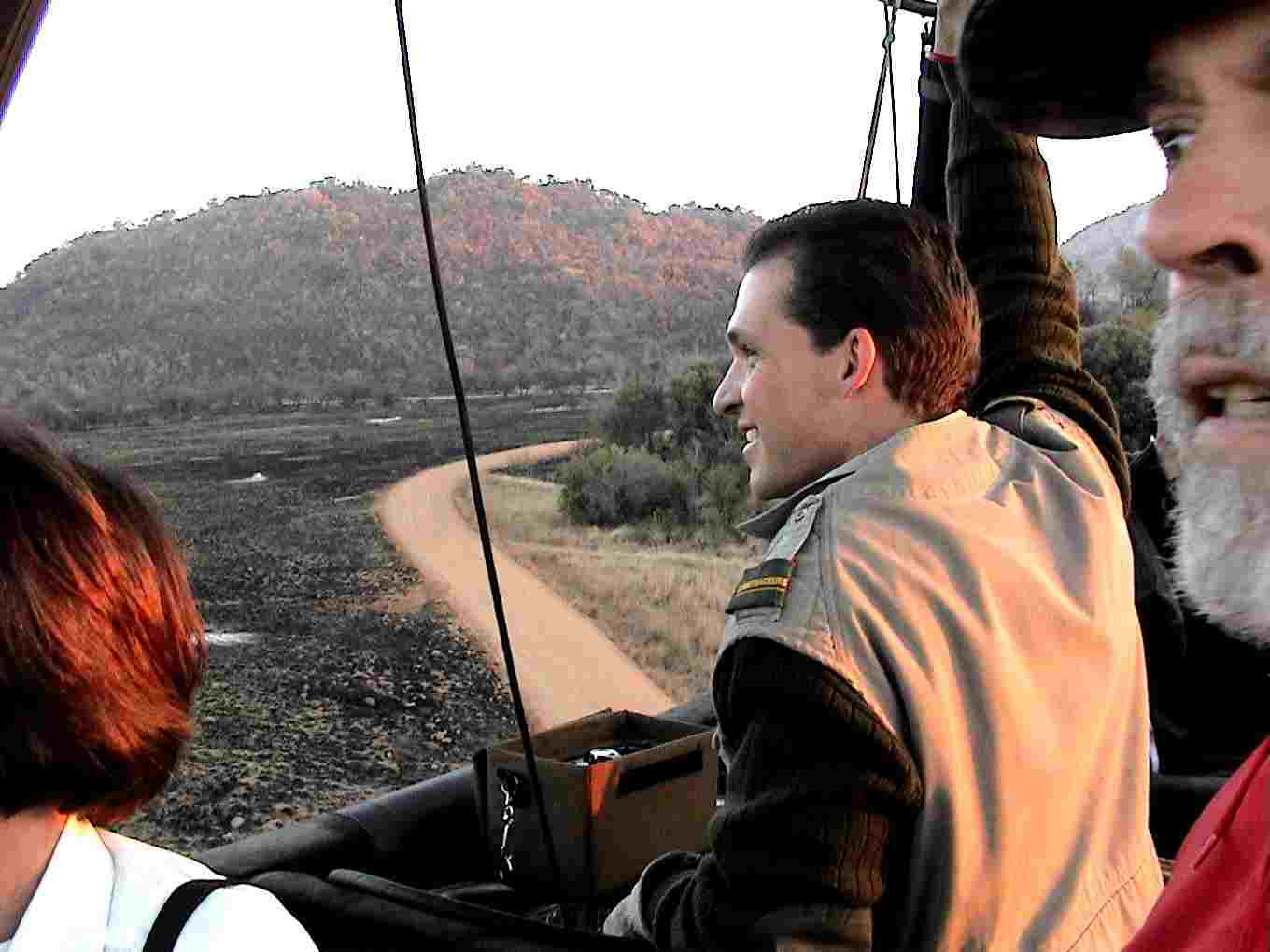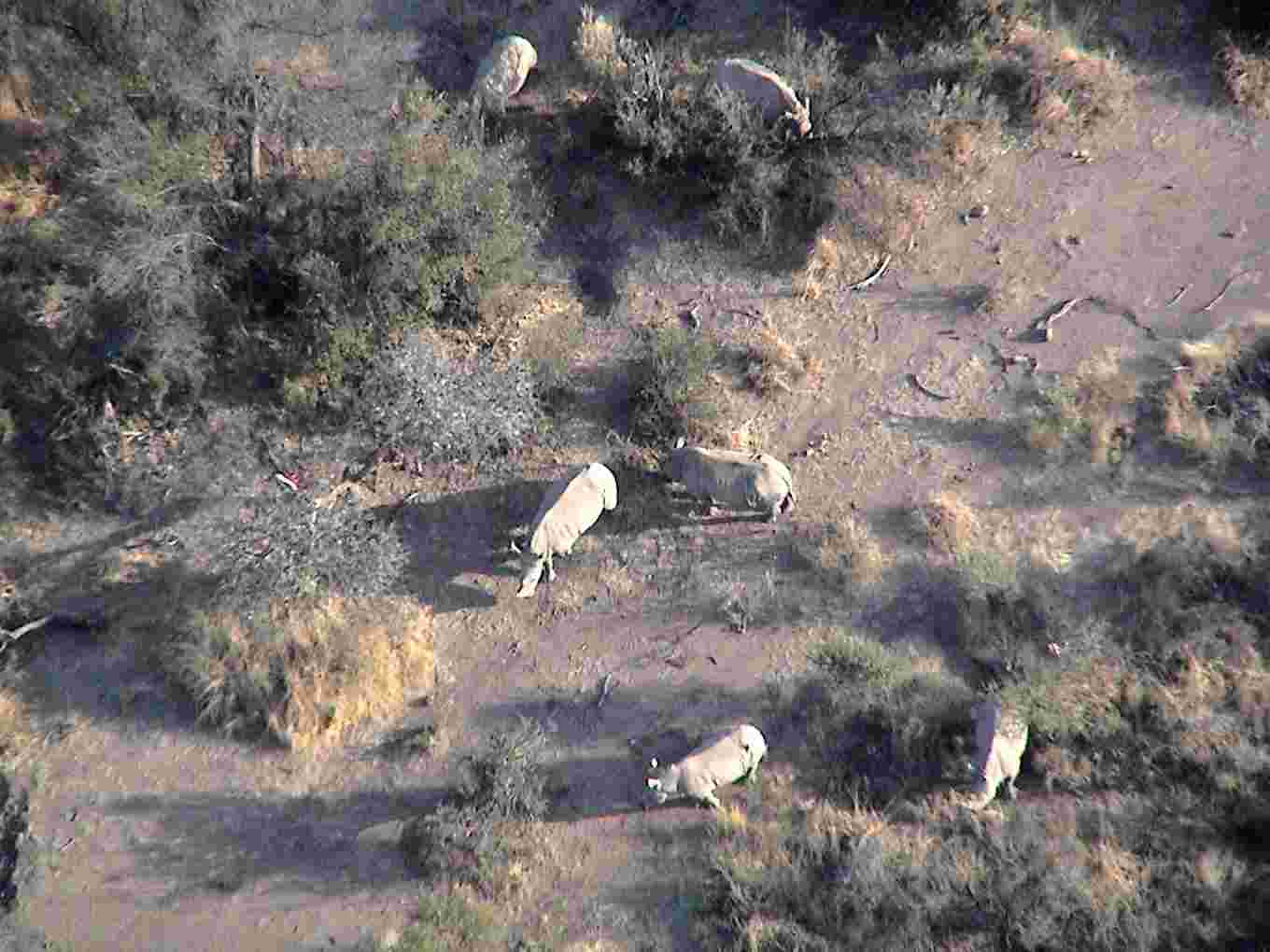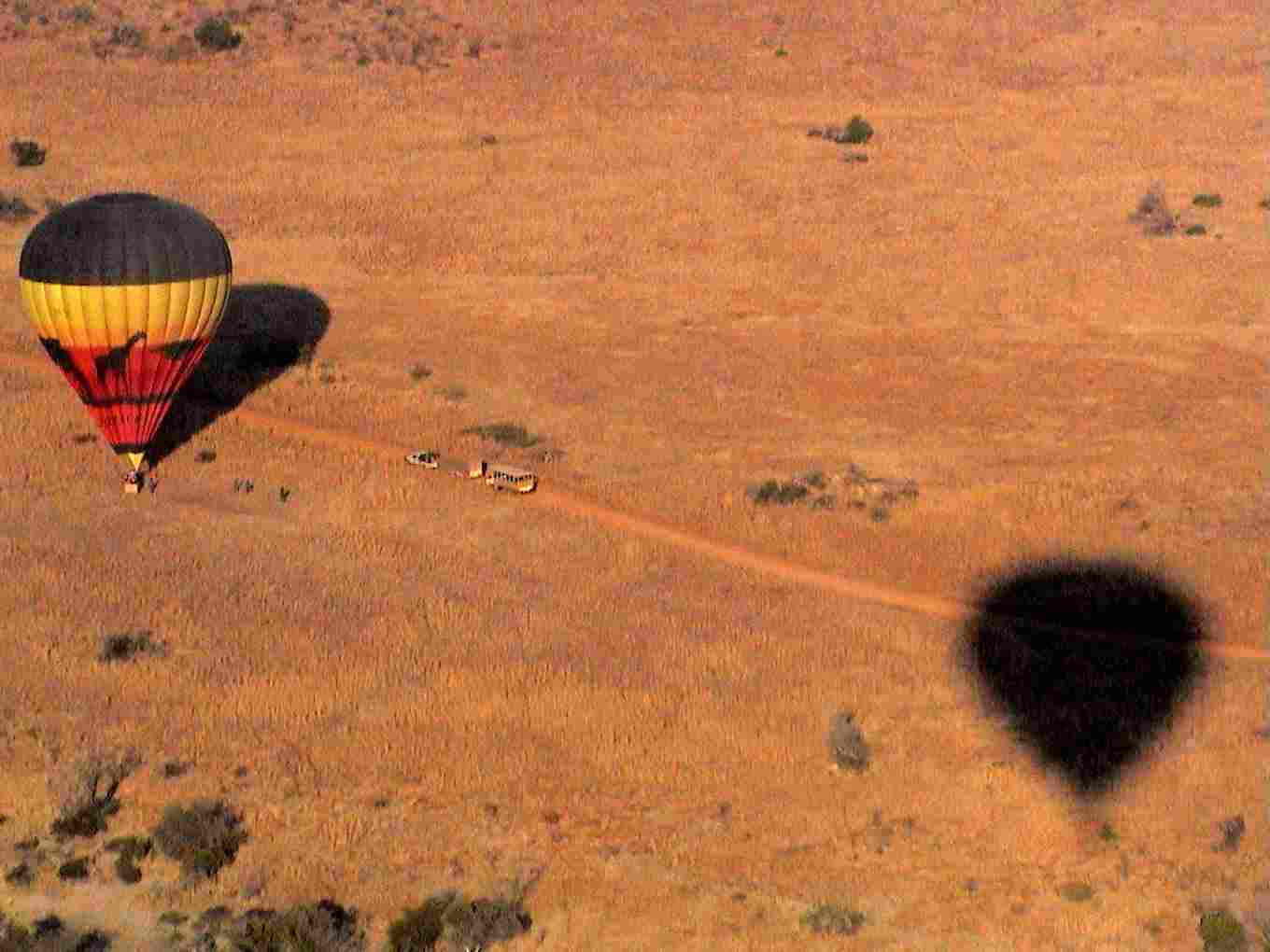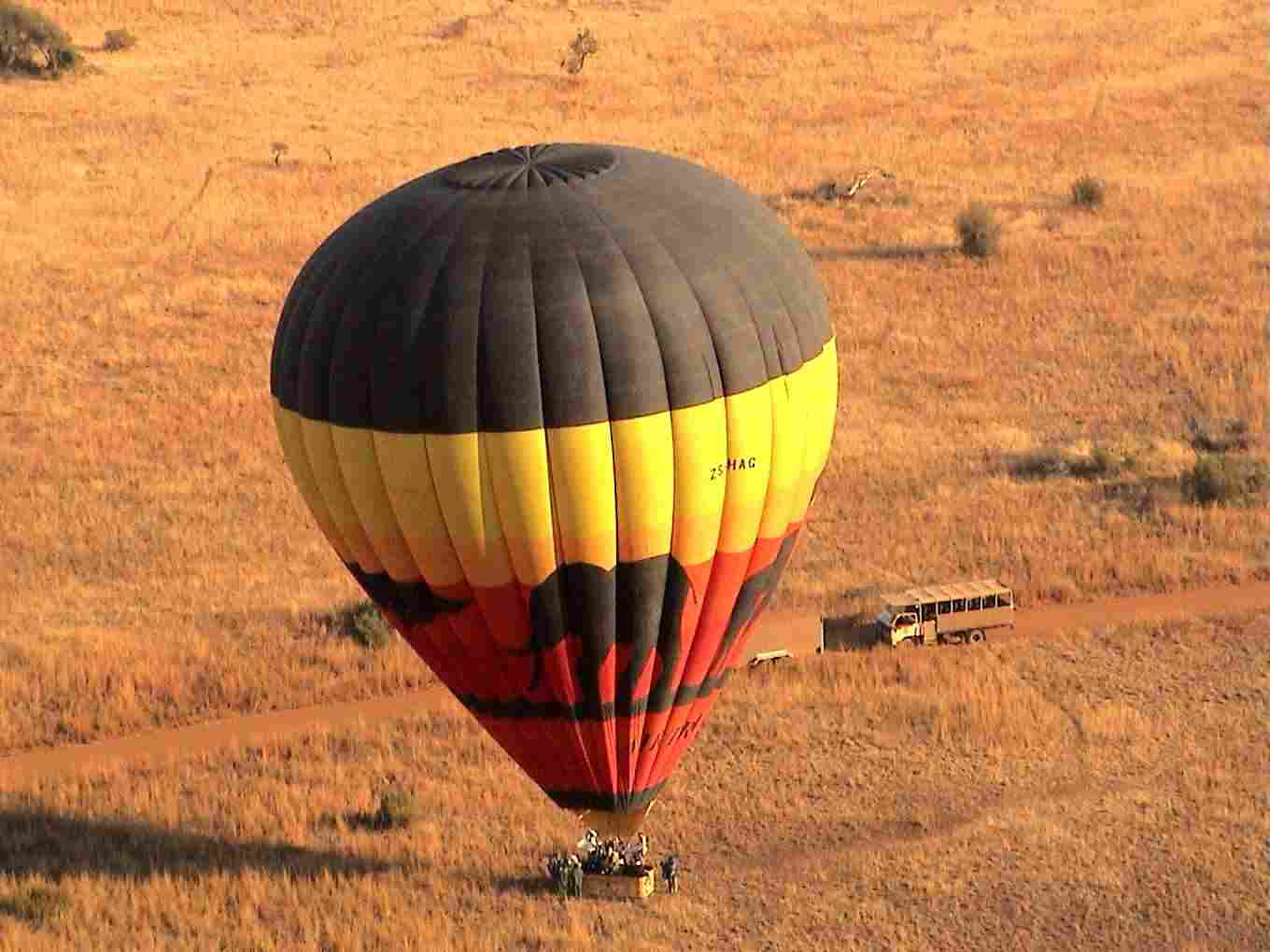 Our basket had five compartments; four for passengers (two each), and one in the center for the pilot. As the sun rose, the day warmed considerably, and from our perch it seemed like we were sitting on the top of the world. Except for the occasional roar of the propane-tank jets to heat the balloon, the ride was silent. We floated along with the breeze, sometimes rising hundreds of feet in the air, at other times gliding along at treetop hight. The ride was magical. It was amazing! Fantastic!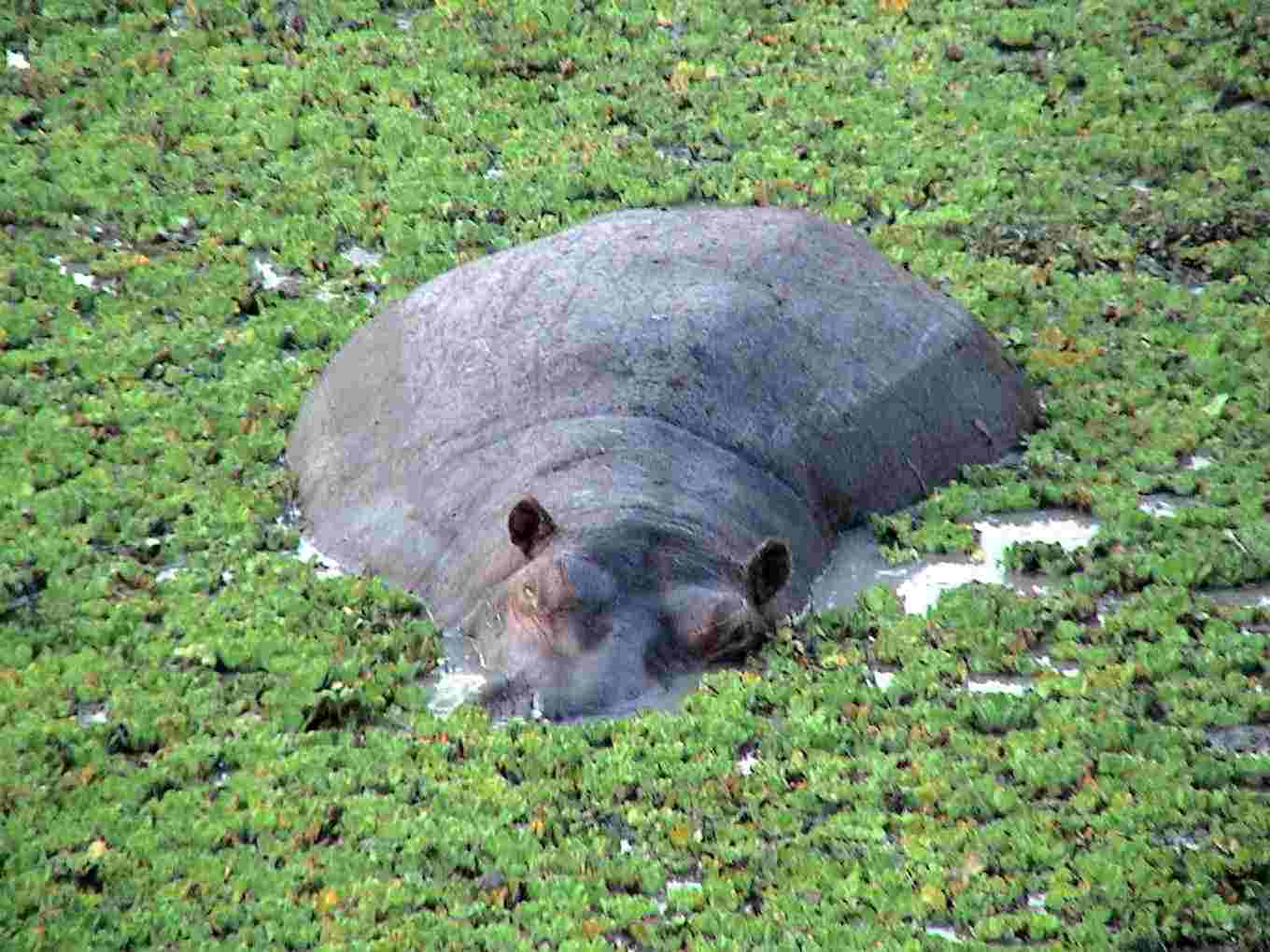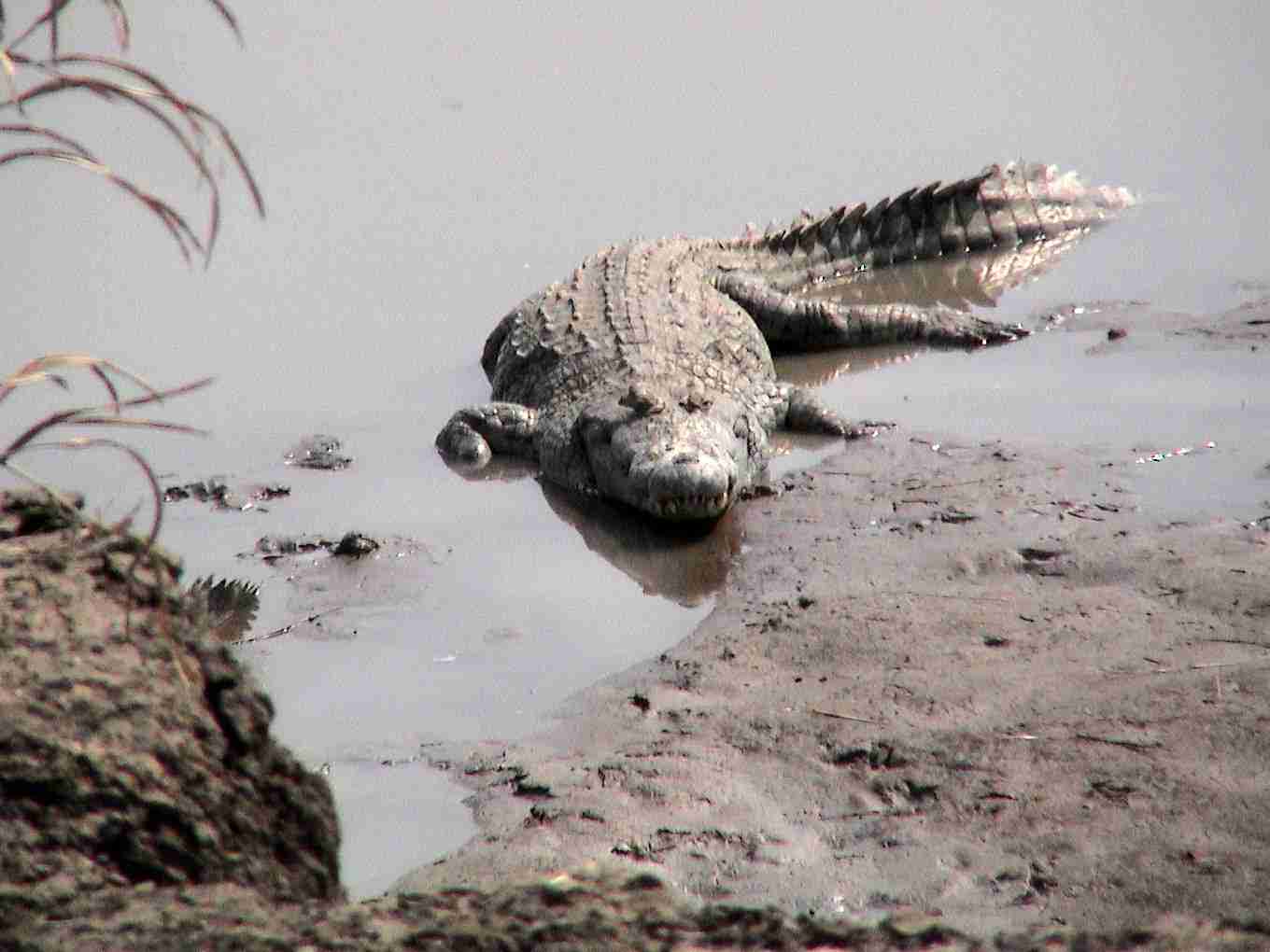 Along the way we saw our share of water animals, too. There were lots of hippos and crocodiles. Big ones.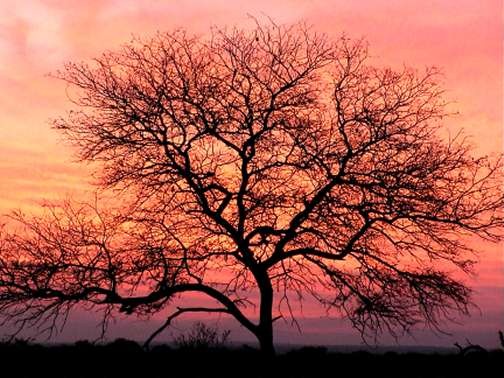 And some magnificent sunsets, too.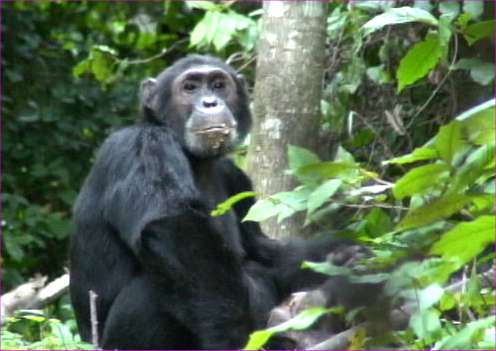 I was anxious to see the chimps in Tanzania. We saw lots of them, but didn't get very many good pictures.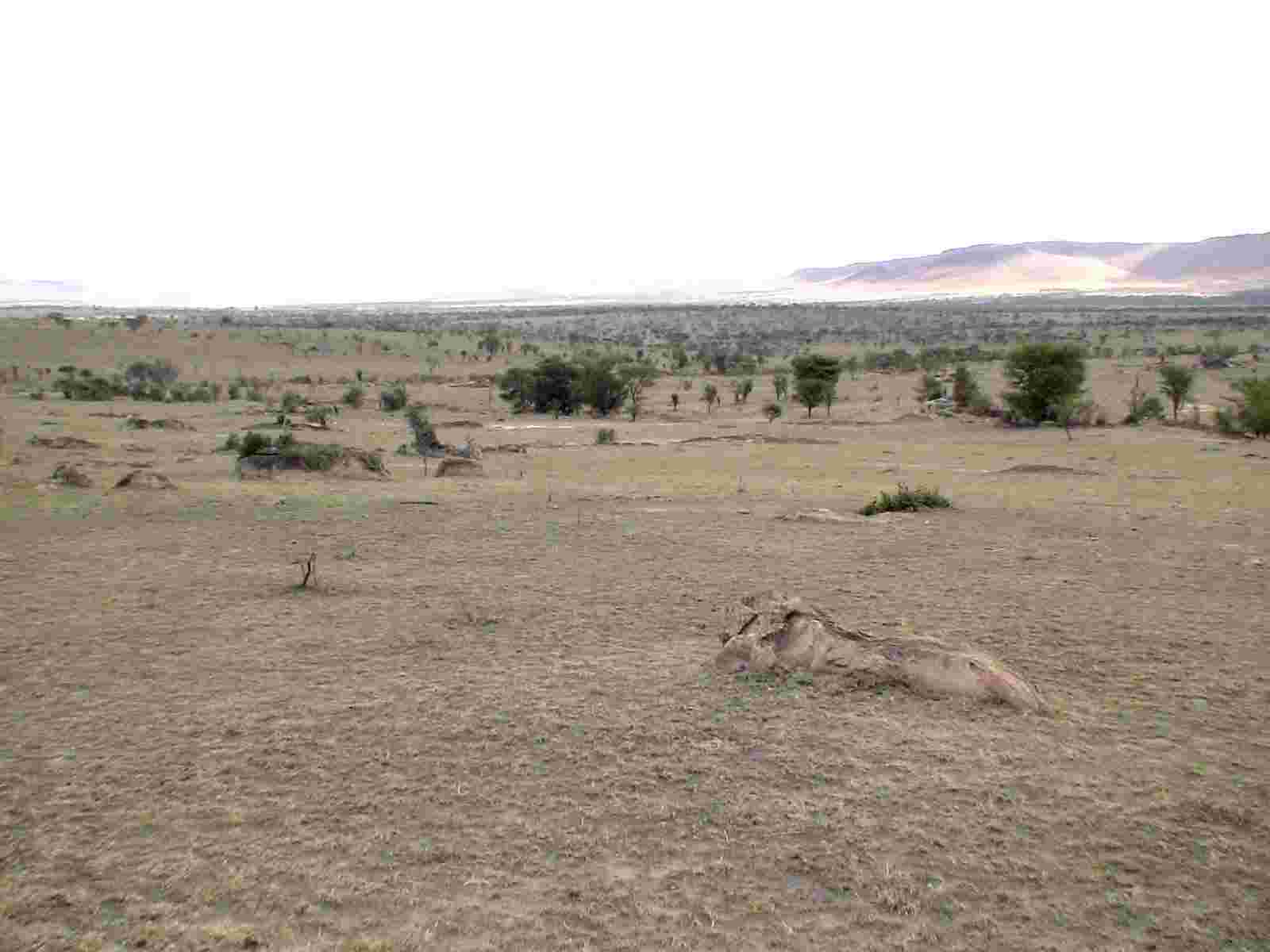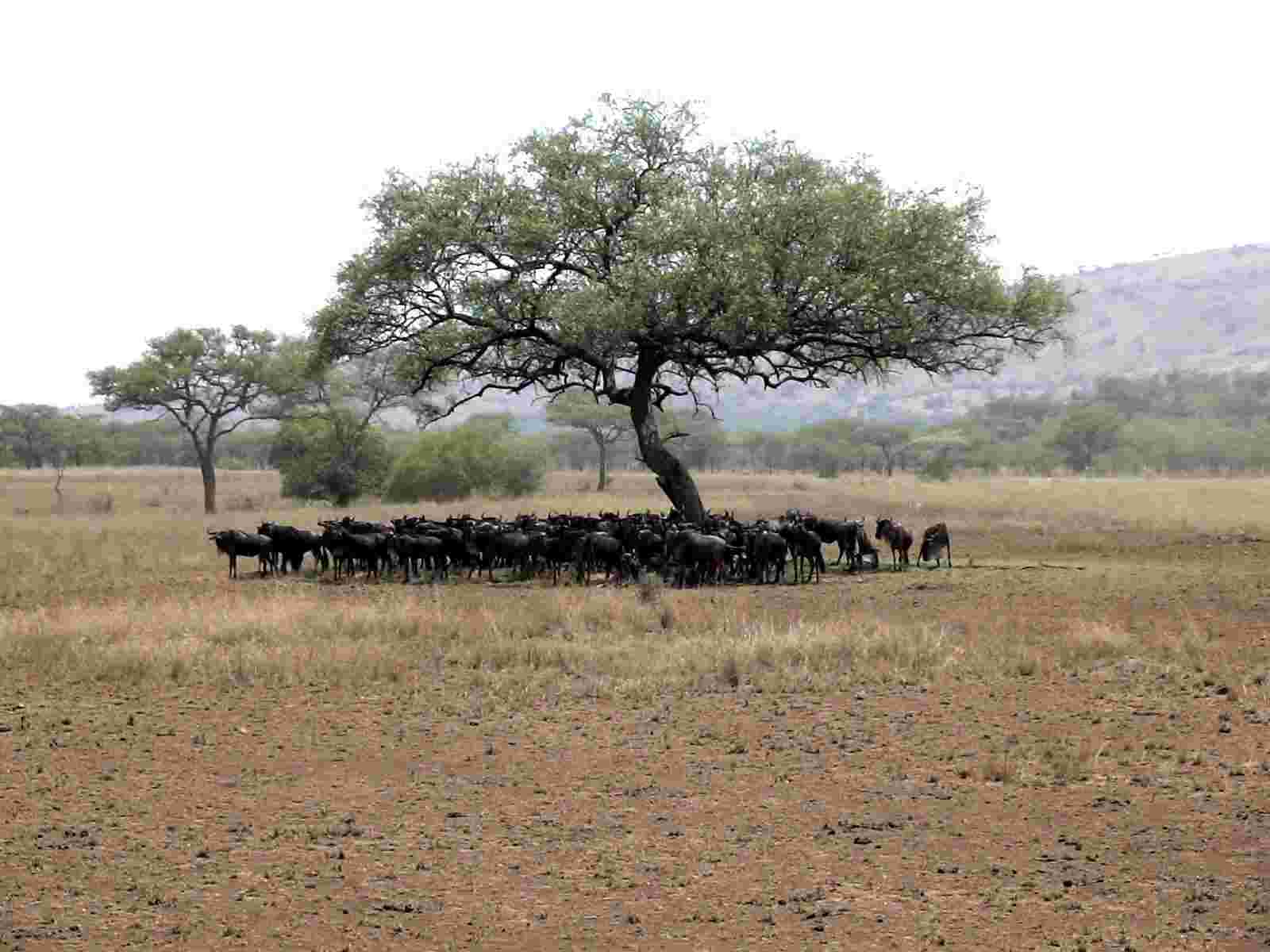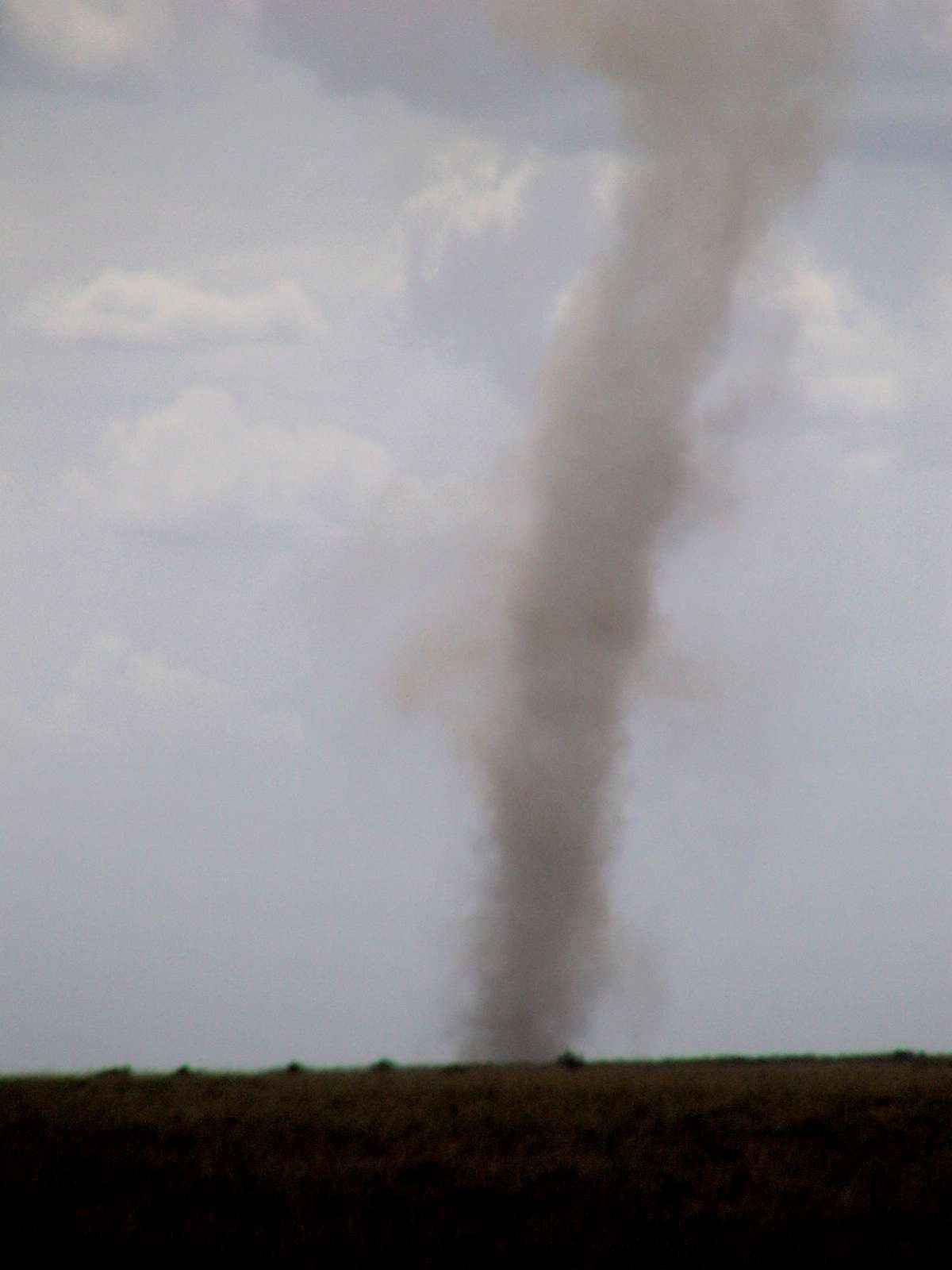 The Serengeti is an enormous expanse of open plains with an occasional cluster of trees and outcropping of rocks. Note the absence of grass in the top photo. Wildebeests have consumed it all and moved on. The middle picture shows that wildebeests are at least smart enough to get out of the blazing sun. They squeeze into any available shaded area. The bottom picture shows a dust devil, stirred up by swirling winds.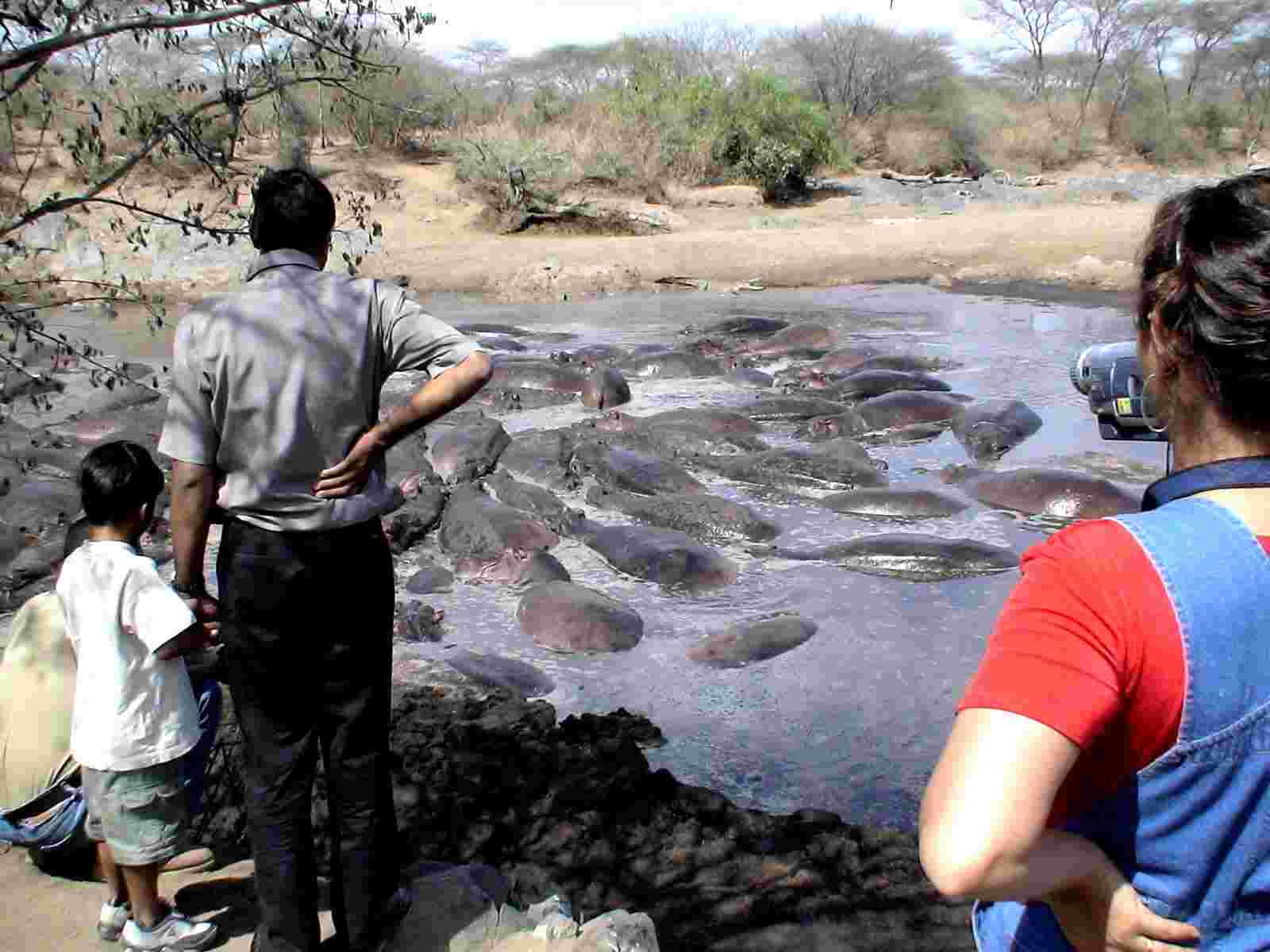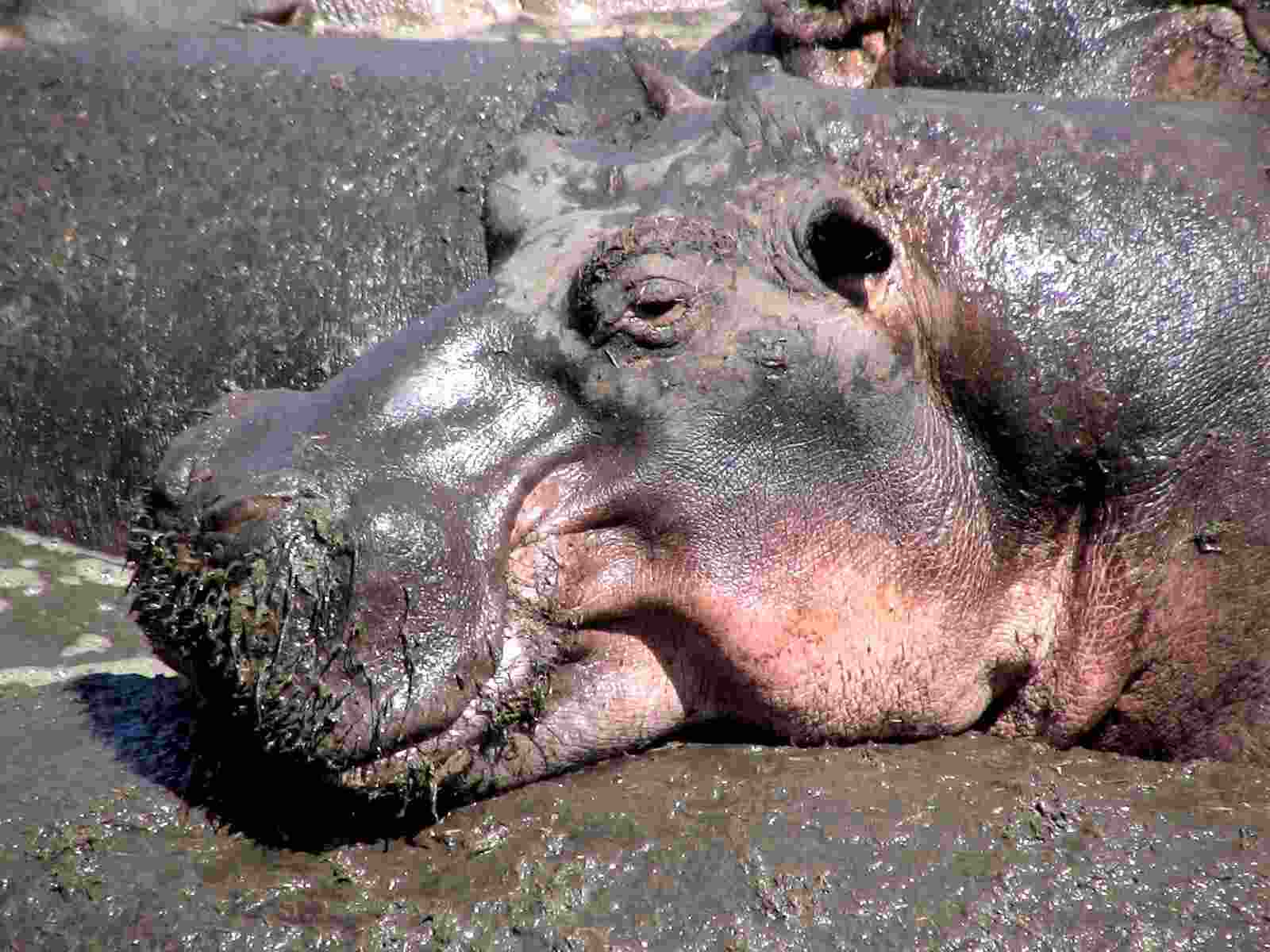 We found more than a hundred hippos in this pool. Some crocodiles were on nearby banks sunning themselves (can you see at least one of them on the far bank in the top photo?). Hippos, of course, need to protect their skin from the incessant sun, so they all cluster to the deepest part of the pond and try to stay submerged.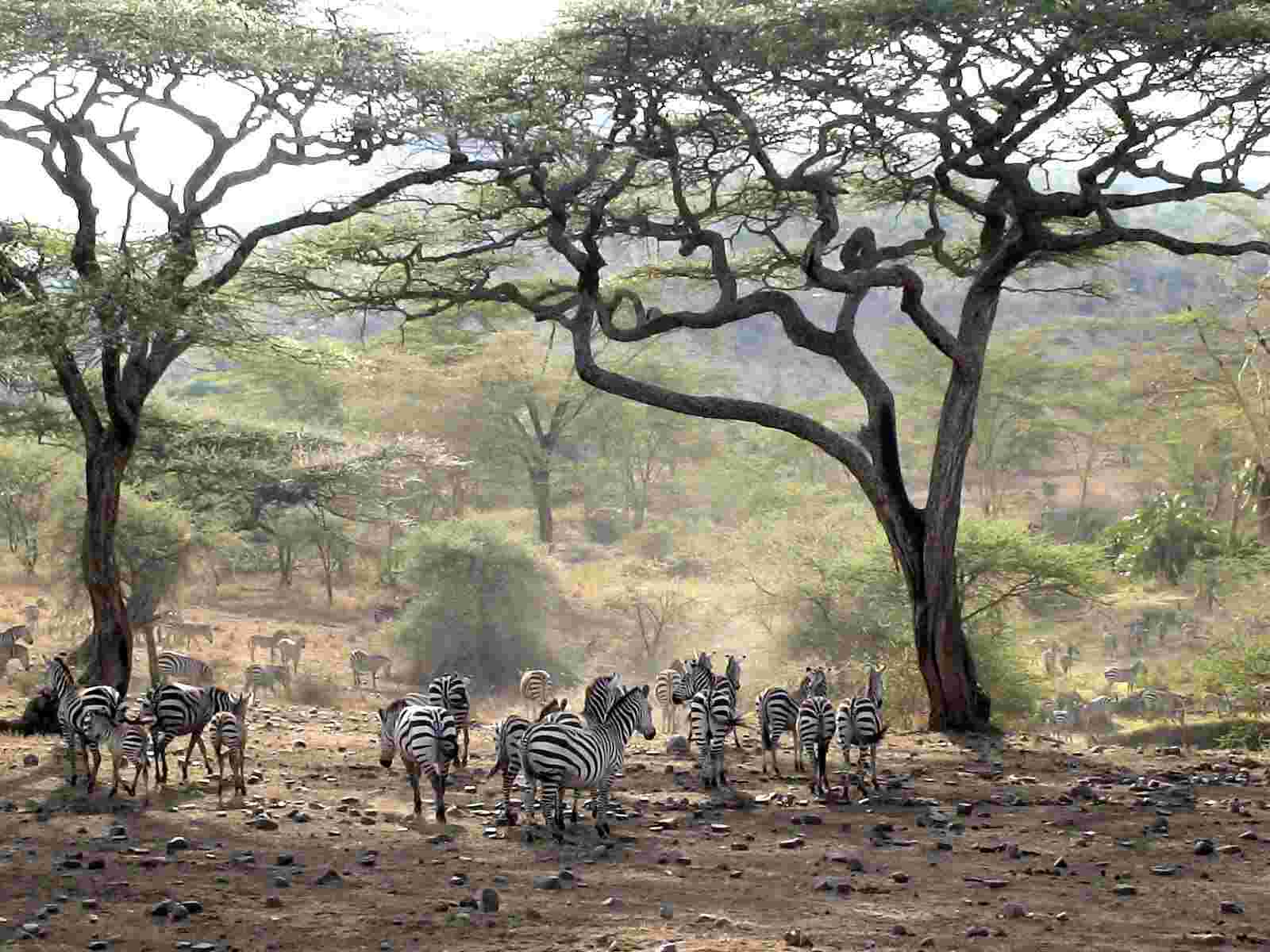 I thought this scene was particularly picturesque. The acacia trees are beautiful.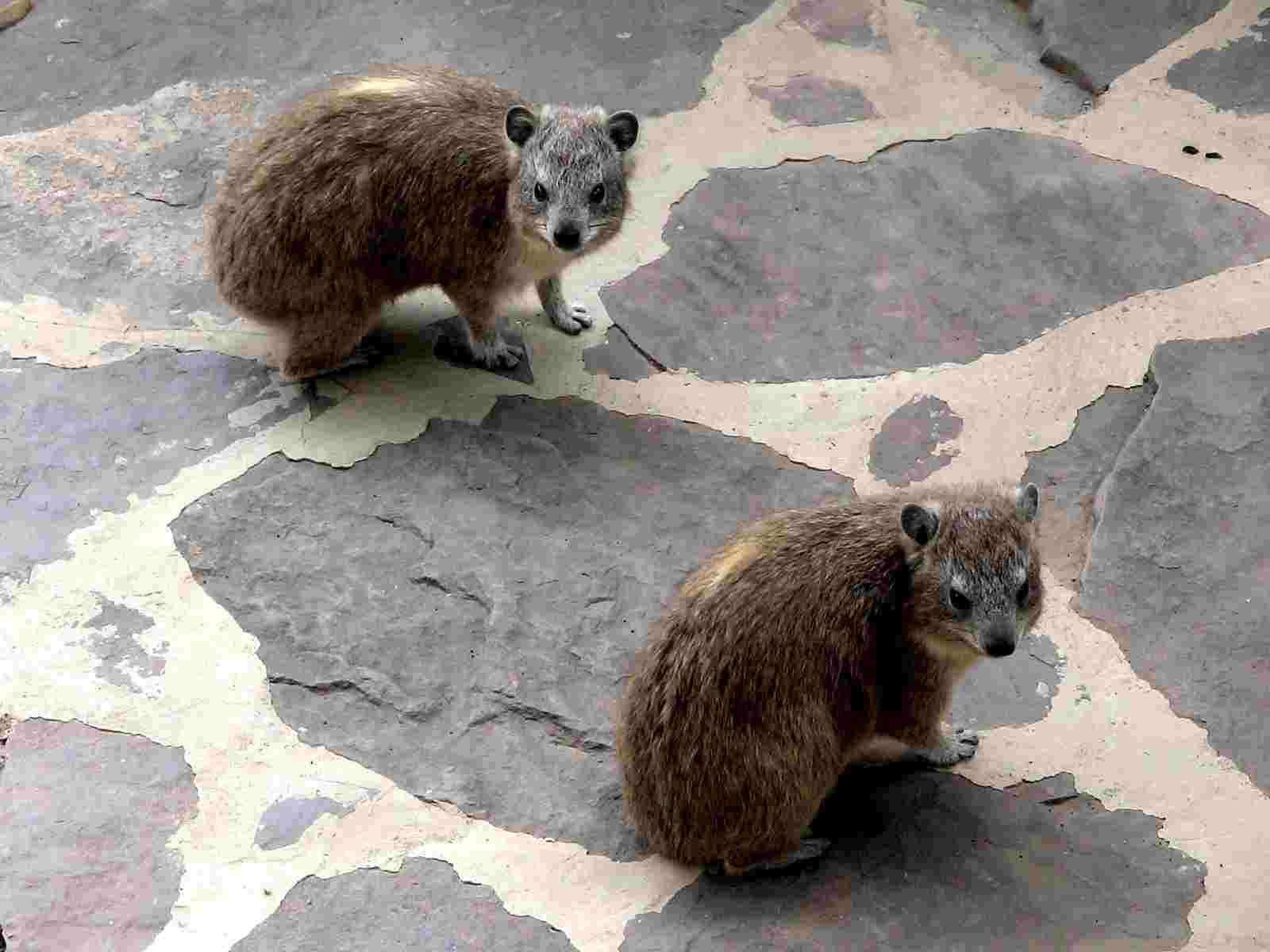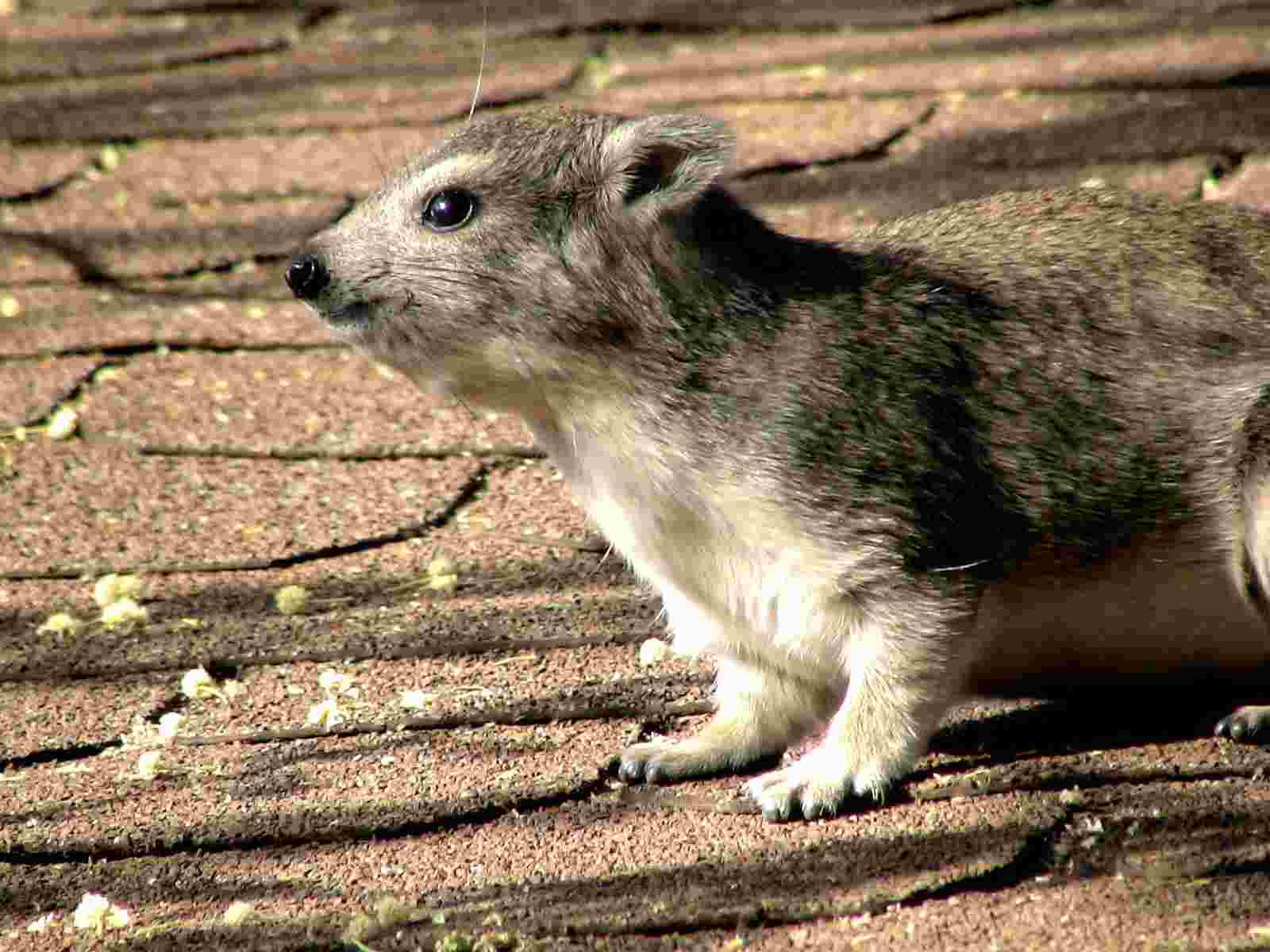 I've been told the hyrax is related to the elephant. I find that hard to believe.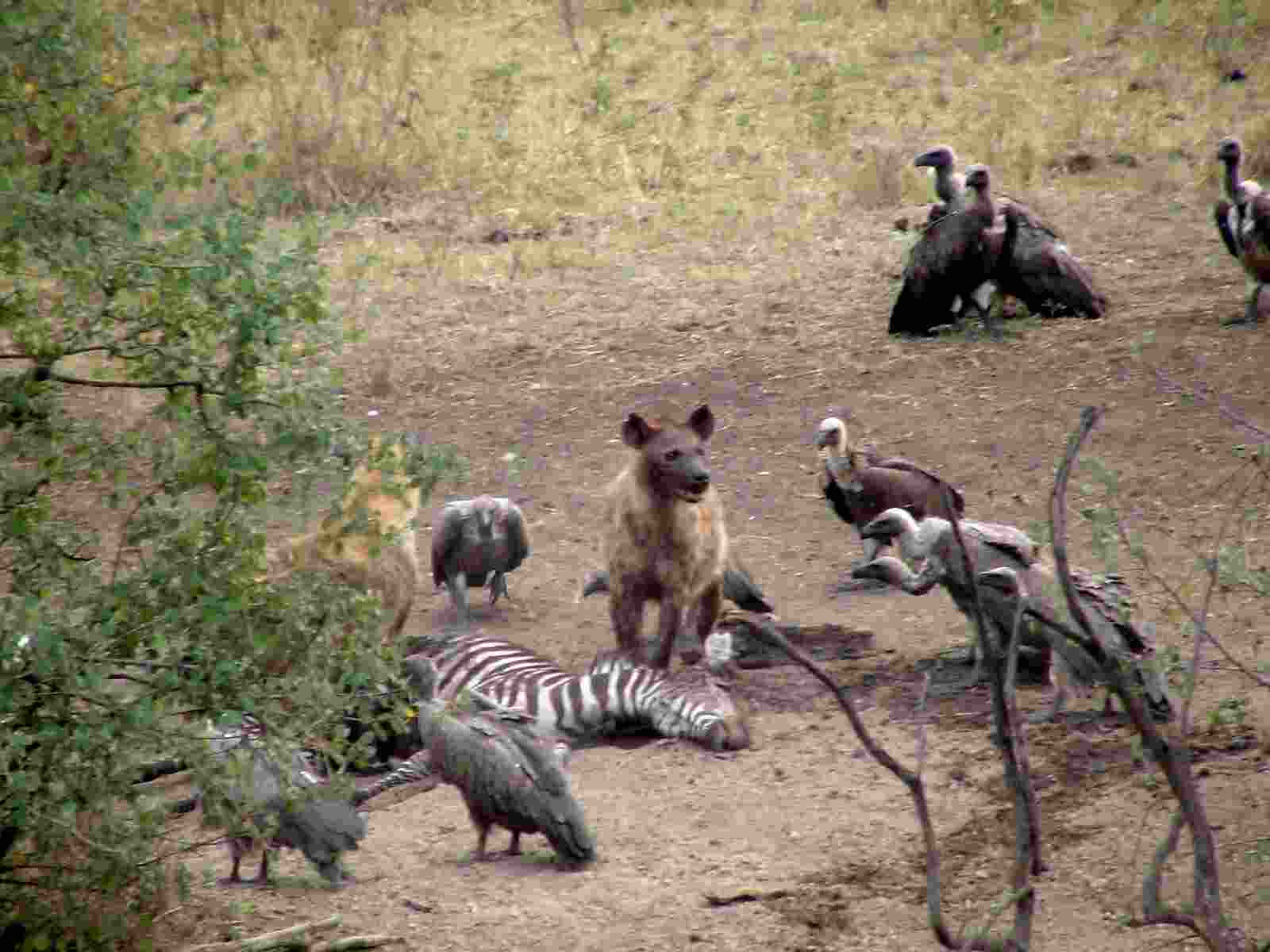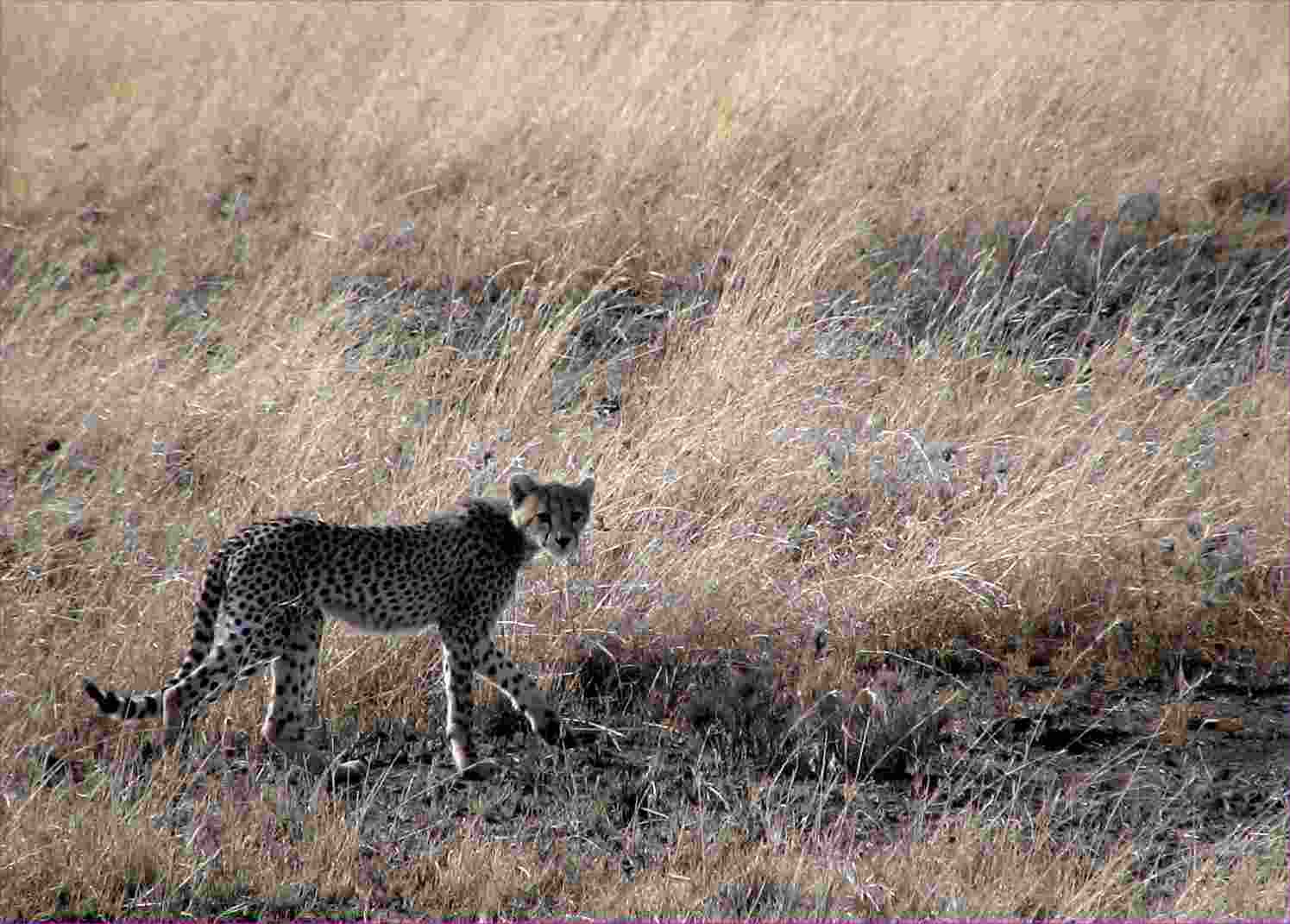 At a fresh kill (top), various predators gather to dine. If this cheetah (bottom) moves into high grass, it becomes almost invisible.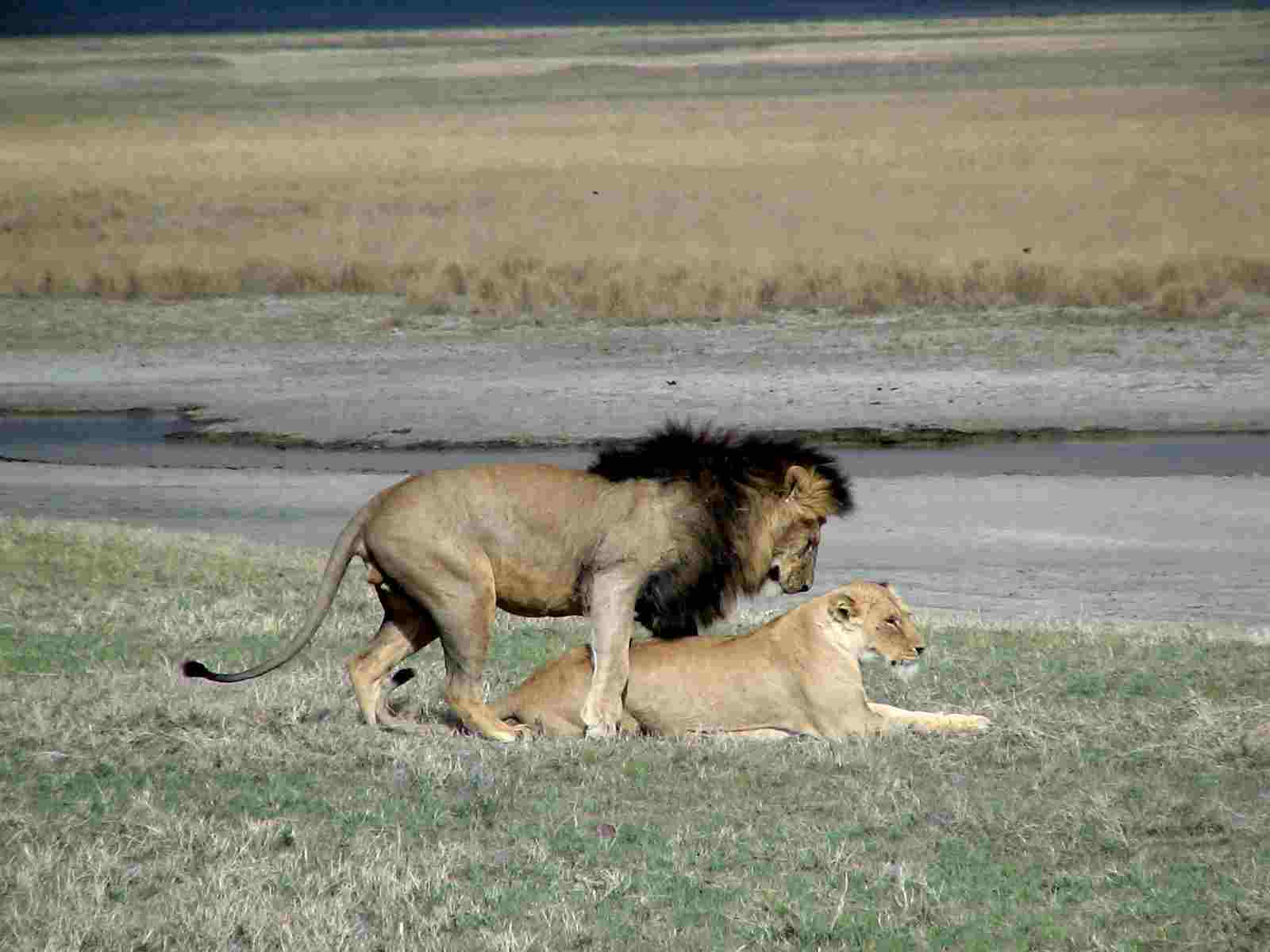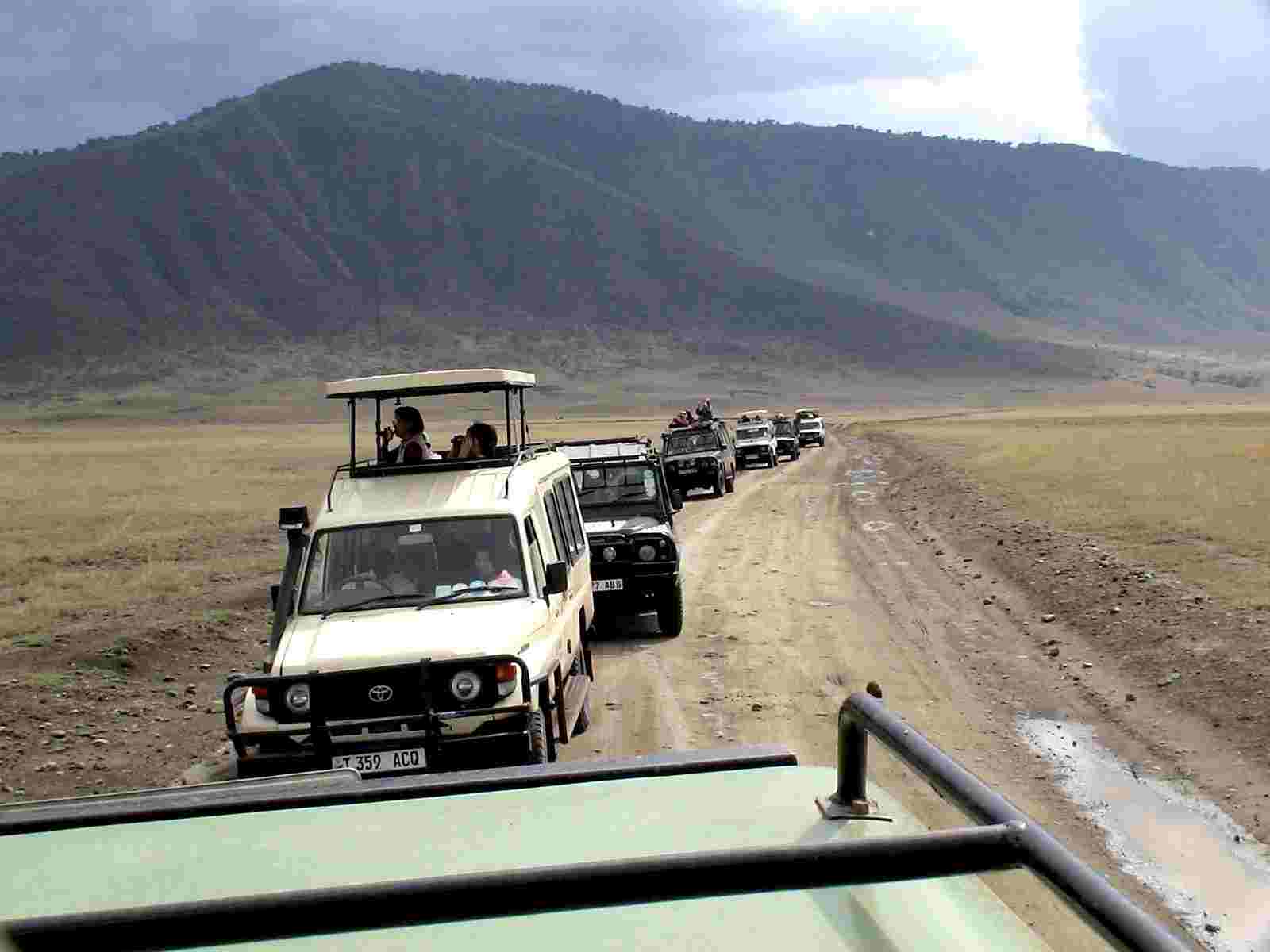 In the Ngorongoro Crater, a pair of lions is about to mate. Tourist vehicles flock to the scene so the passengers and stare and take pictures.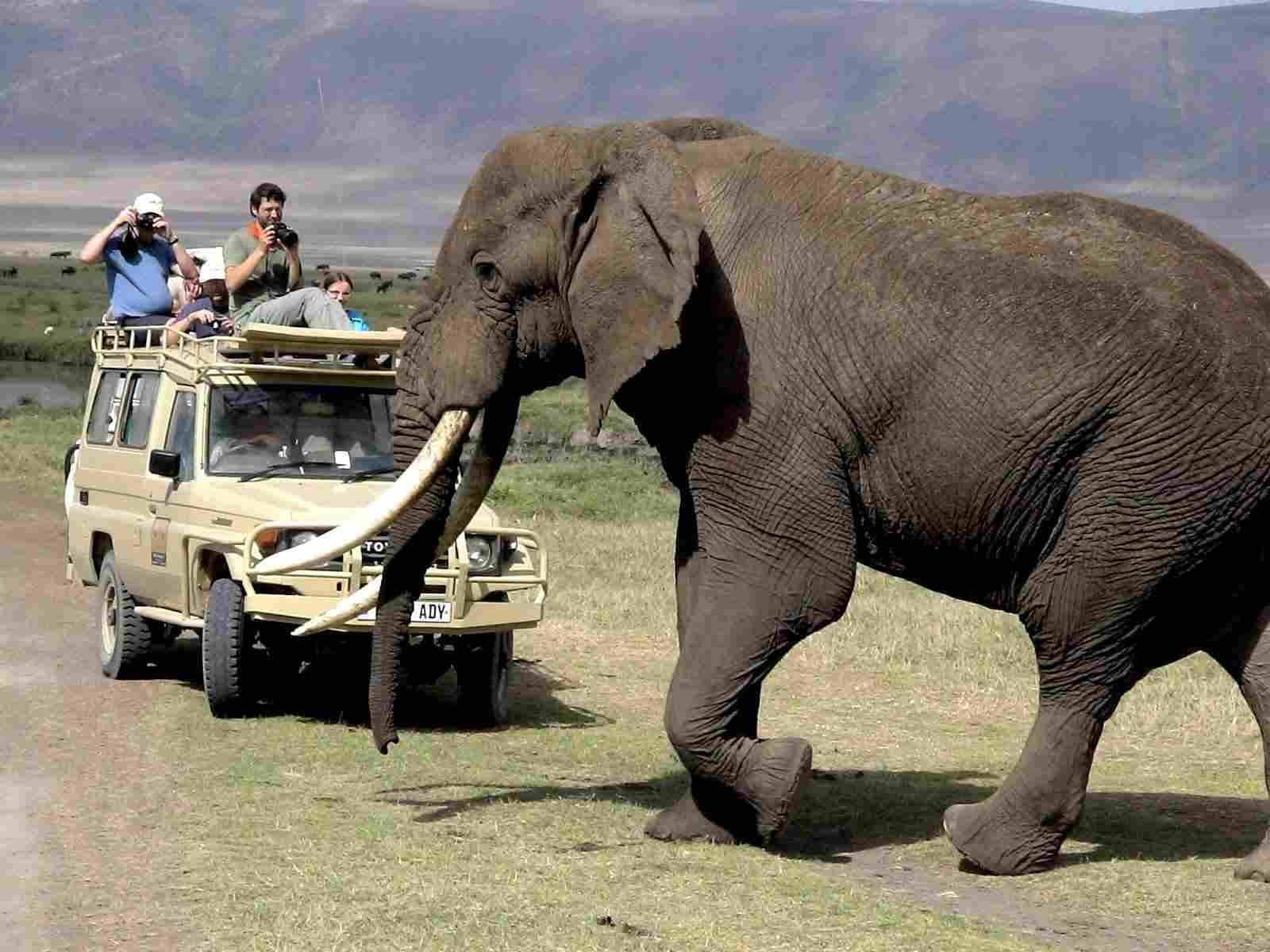 Because of the constant parade of vehicles, animals don't pay much attention to them. Great photo opportunities consequently abound. Notice the huge tusks on this fellow.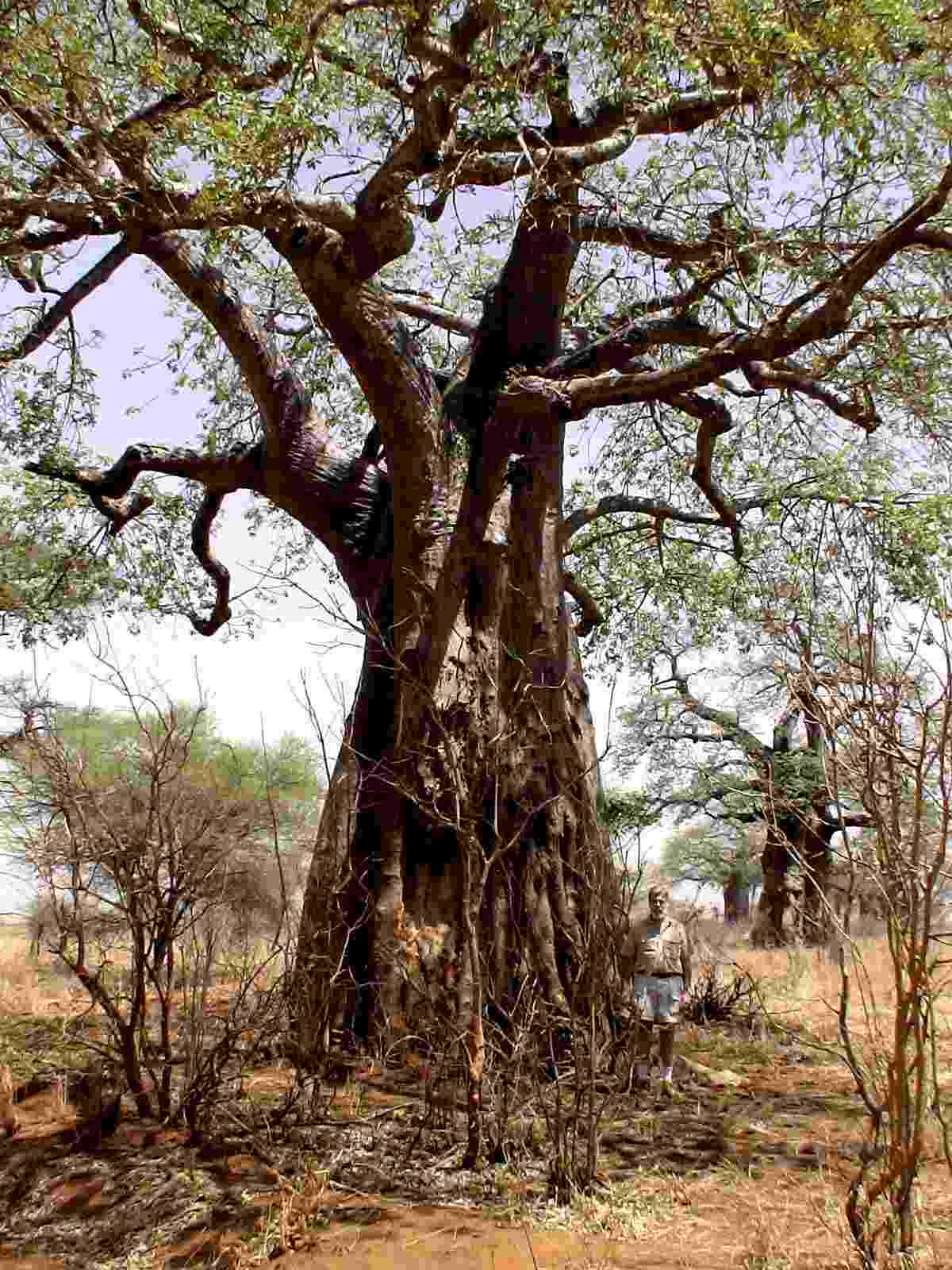 Jim is dwarfed by this baobab tree. (He's standing to the right of it.) Trunk diameters can be 20 to 30 feet or more.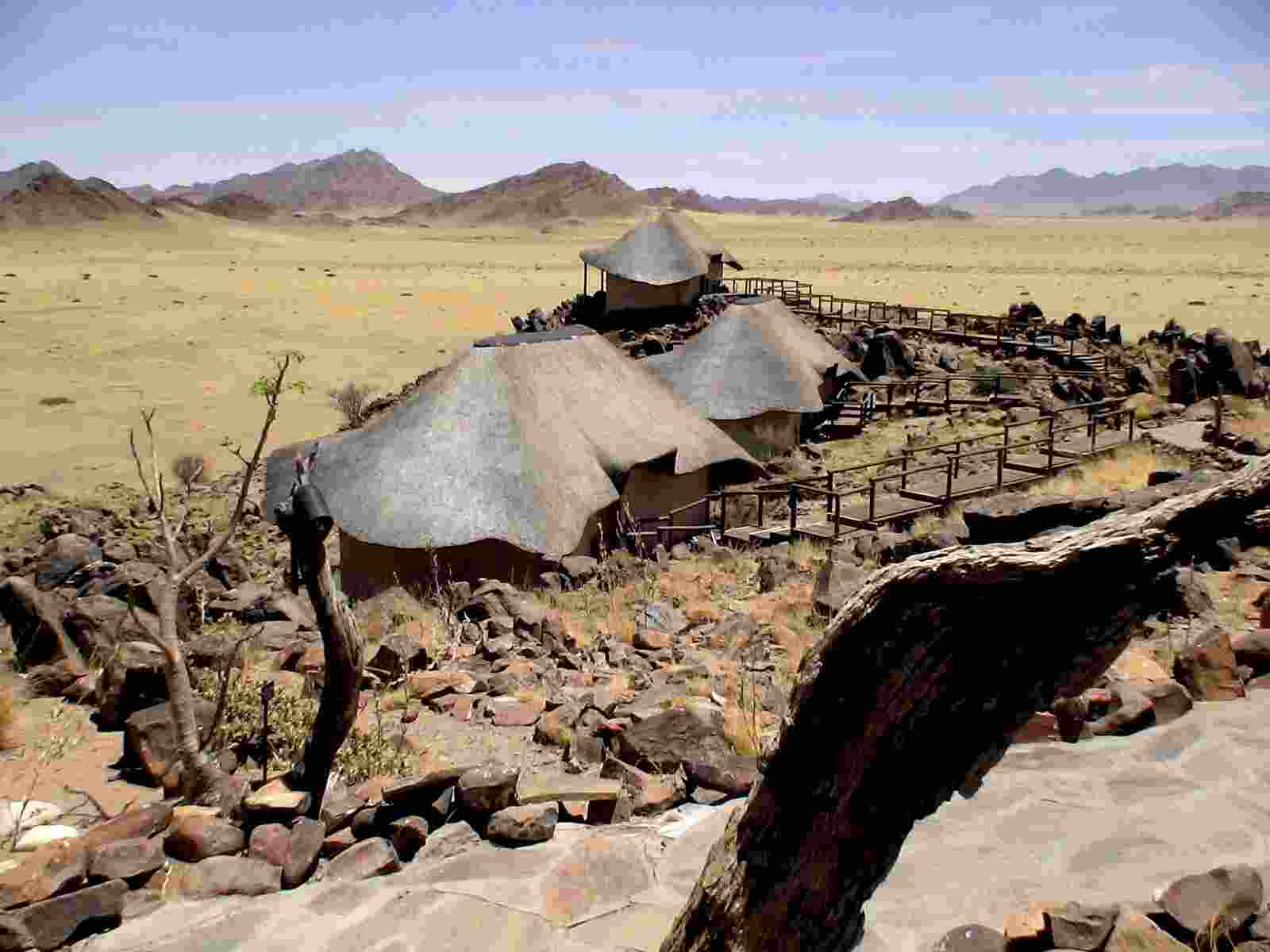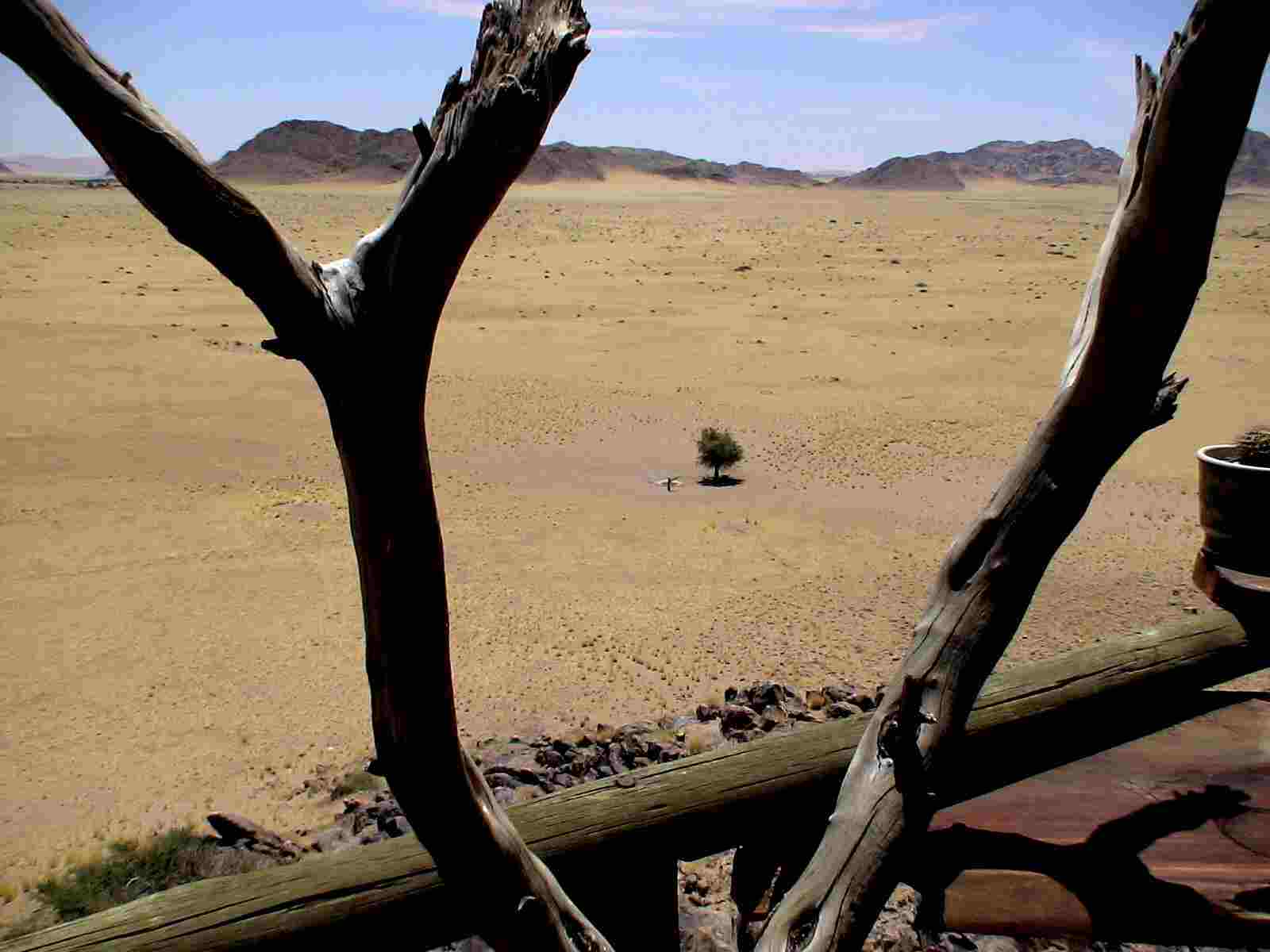 We stayed at Sossusvlei Wilderness Camp near the Namib-Naukluft National Park in Namibia. Our chalet was the one in the foreground (top photo). We're in the middle of nowhere! The bottom photo shows the view from the balcony where we ate our meals.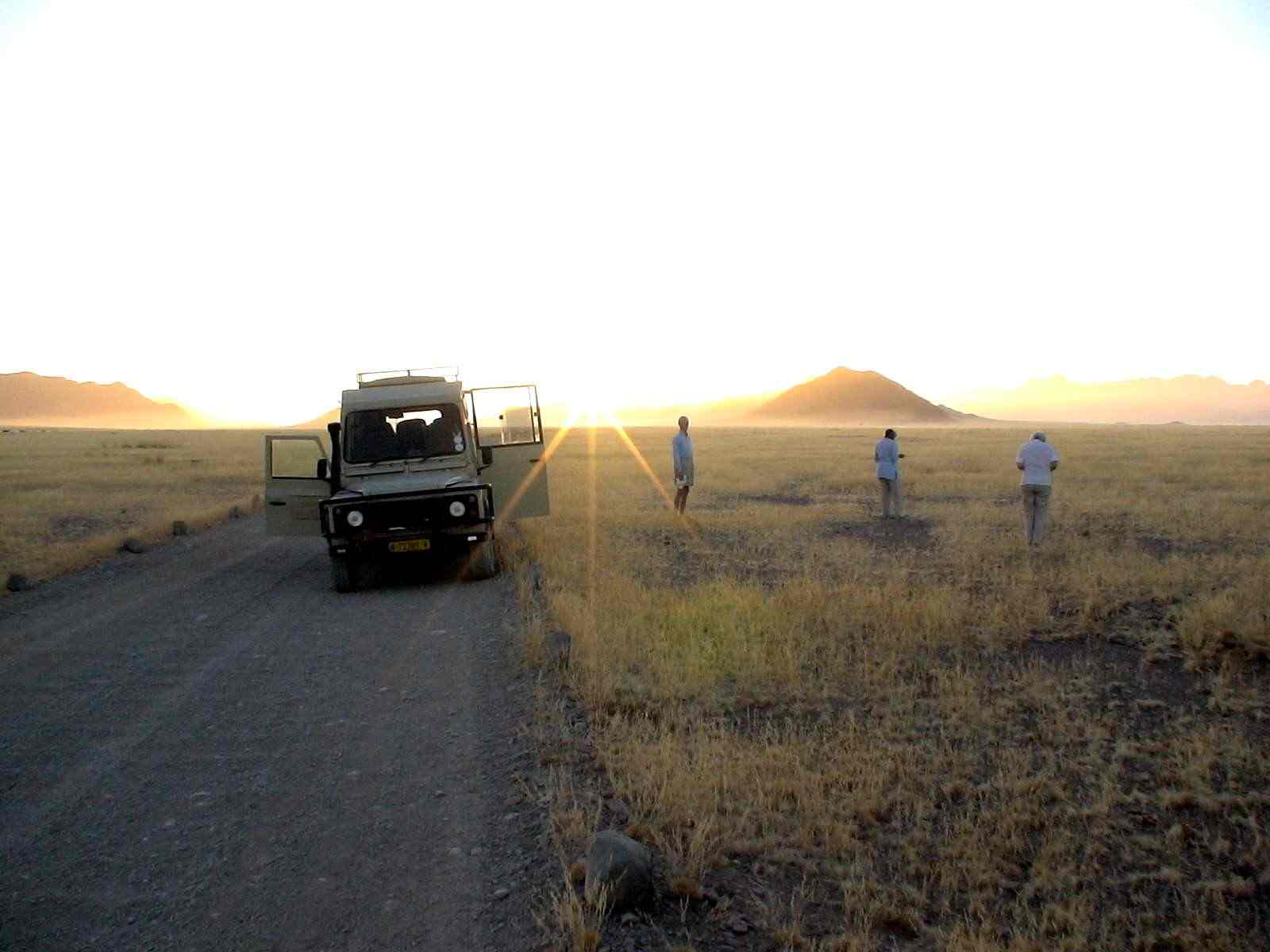 And I do mean the middle of nowhere! It's simply spectacular!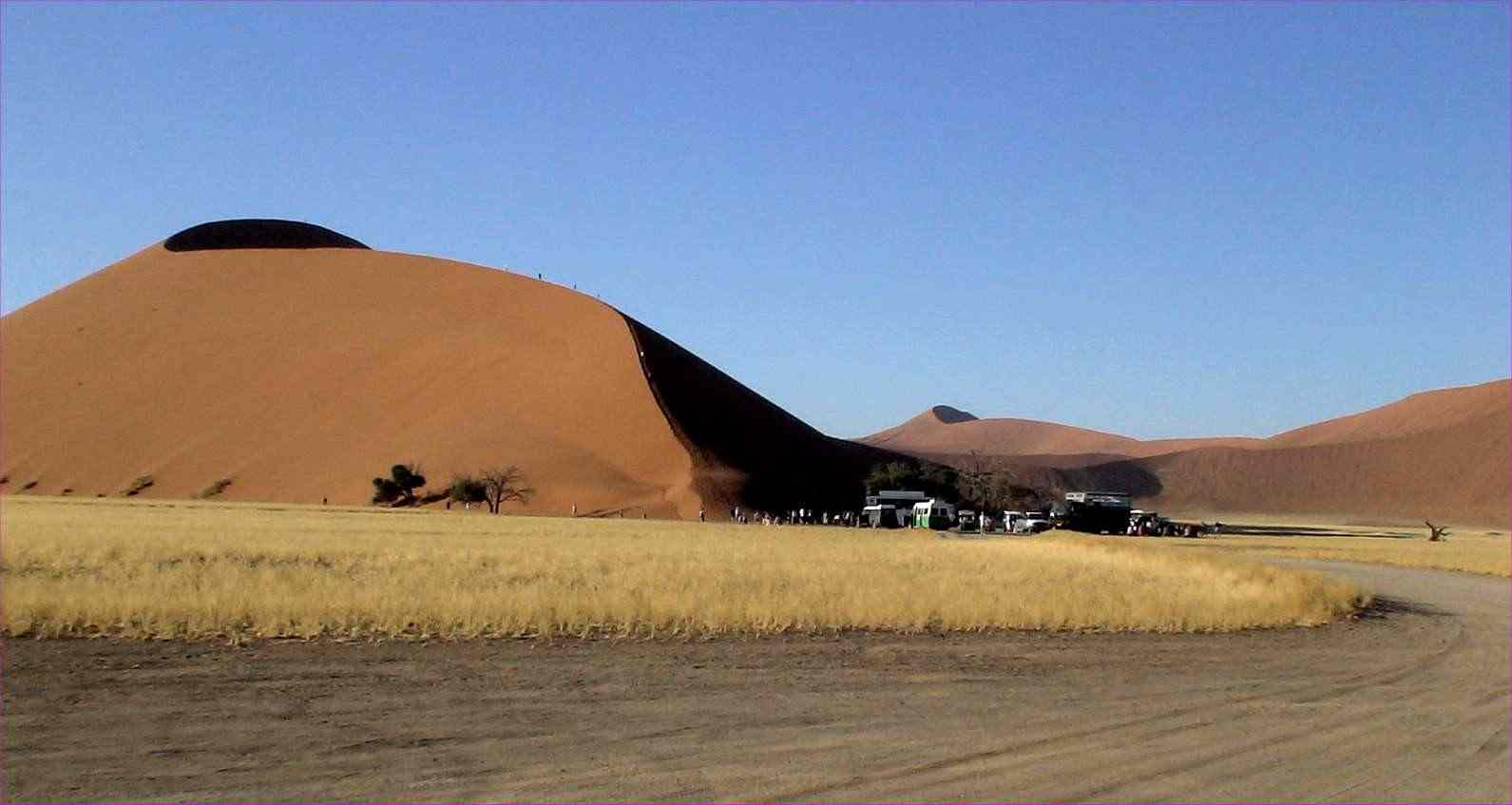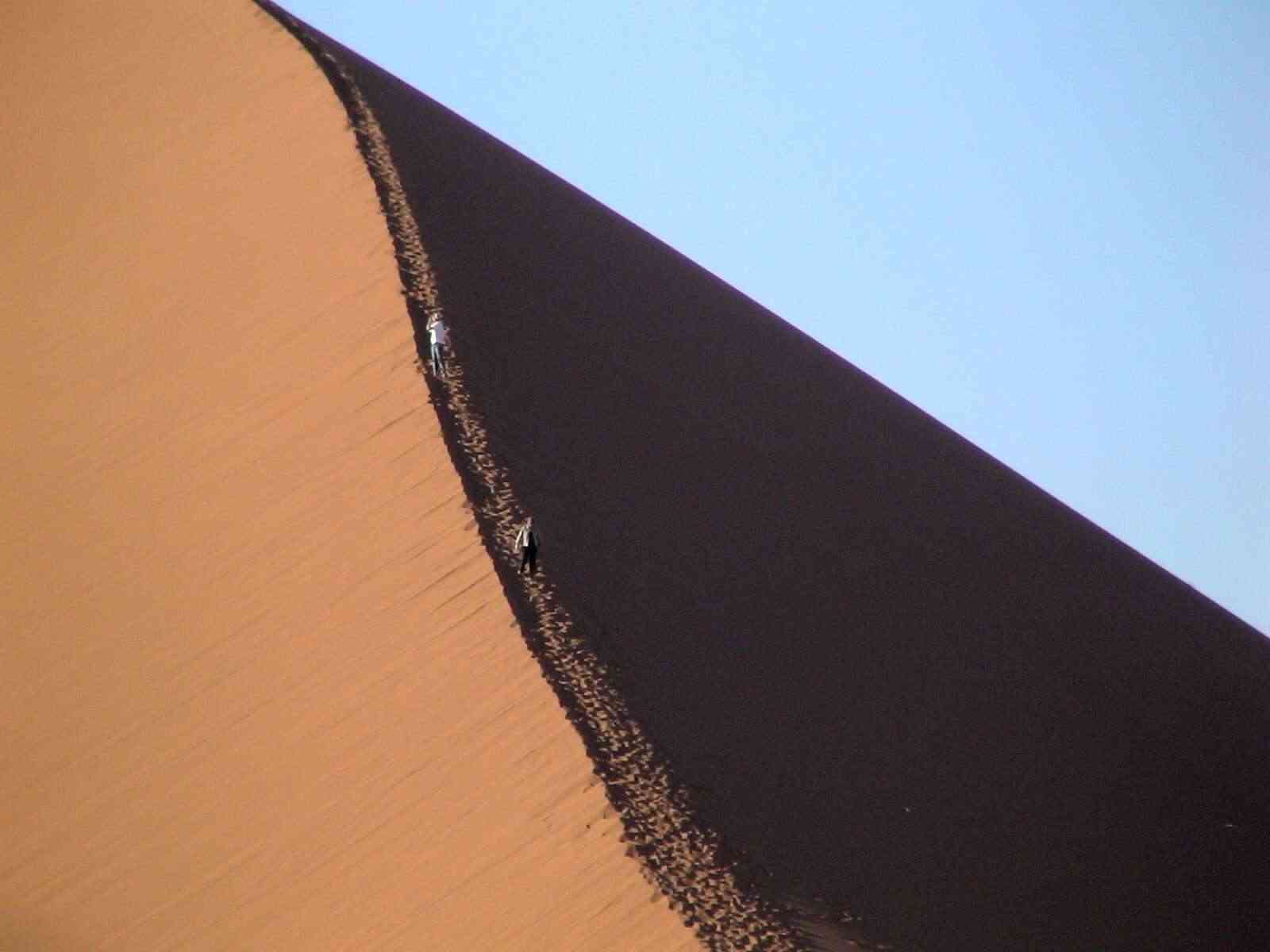 We got up very early one morning for a ride through the Namibia dunes, some of which are the highest in the world. Picture-taking is best when the sun is low and casts long, well-defined shadows. This (top) is a favorite tourist stop where you can climb along the crest of the dune. Overnight, winds will erase all signs of footprints in the sand.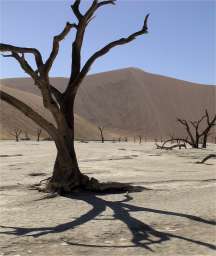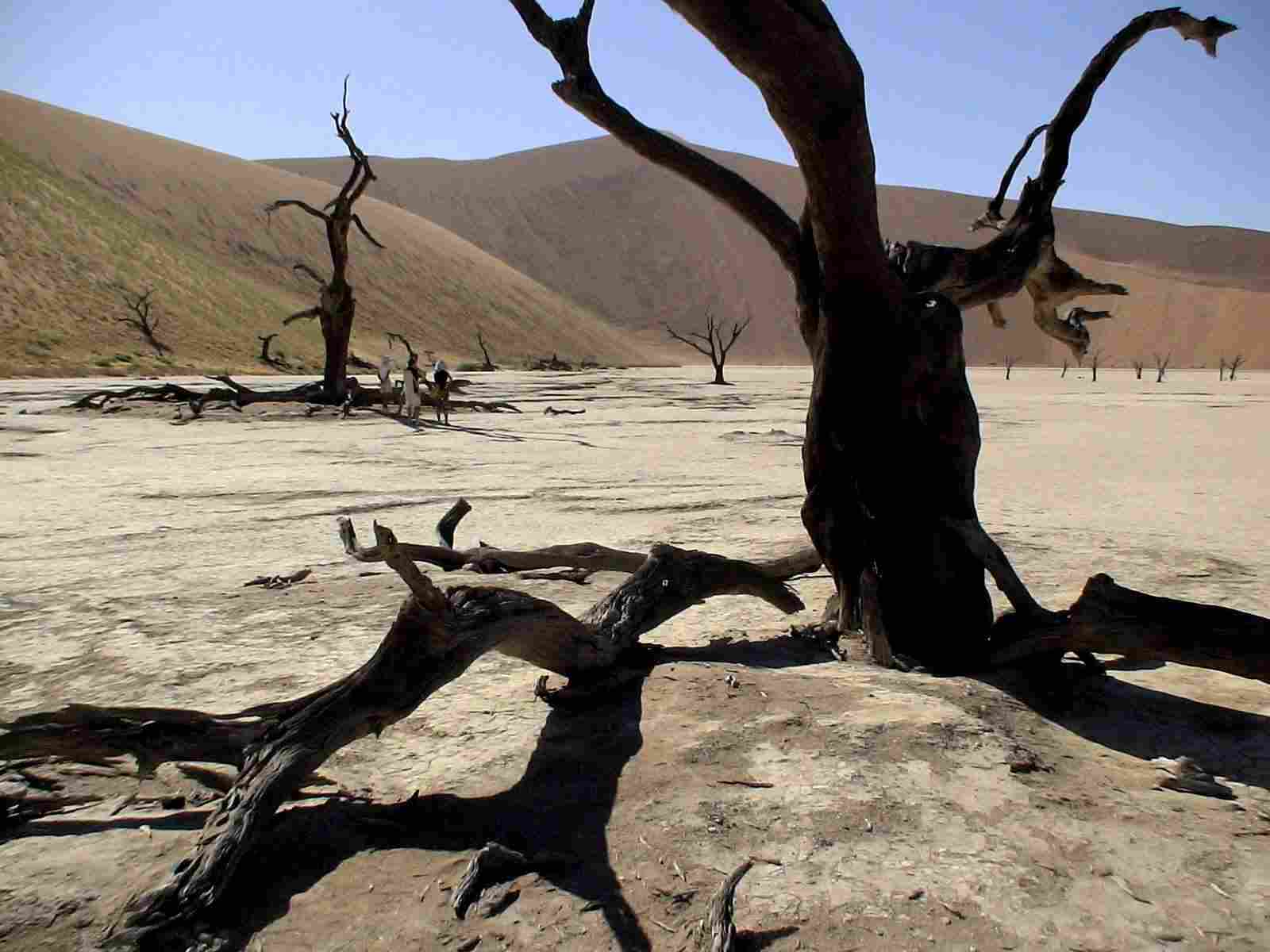 Our destination was this dried-up lake bed in the Sossusvlei Dunes. It was surreal. Picture-taking opportunities were stupendous. I could have spent hours there with my camera. Look closely and you can see several people standing next to the dead trees in the bottom photo.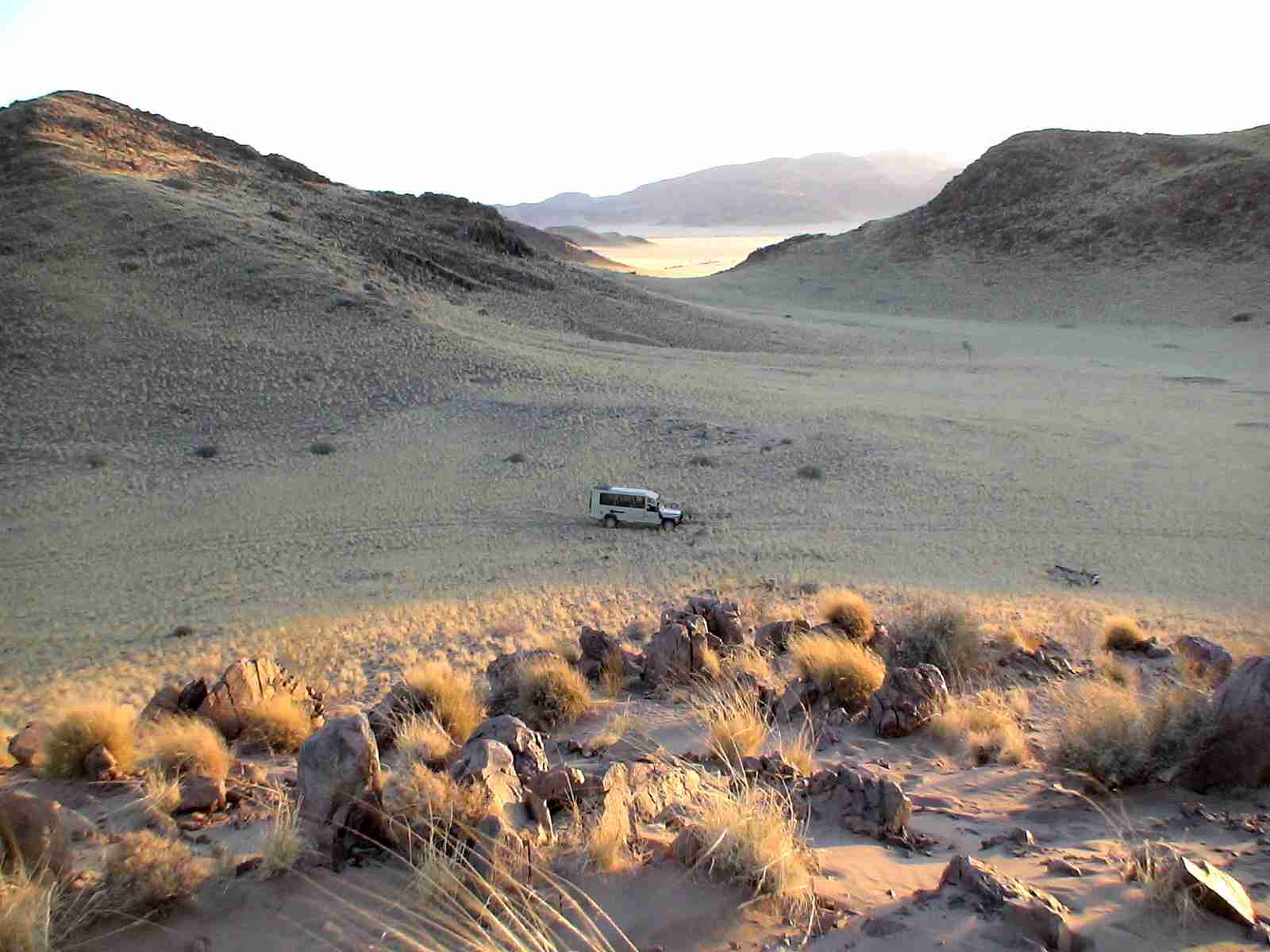 On our last evening in Namibia, our driver parked the vehicle and suggested we ascend a small hill. The view was breath-taking. We had a "sundowner" (drinks and a few snacks) as the sun slowly eased itself below the horizon. It was a very special moment.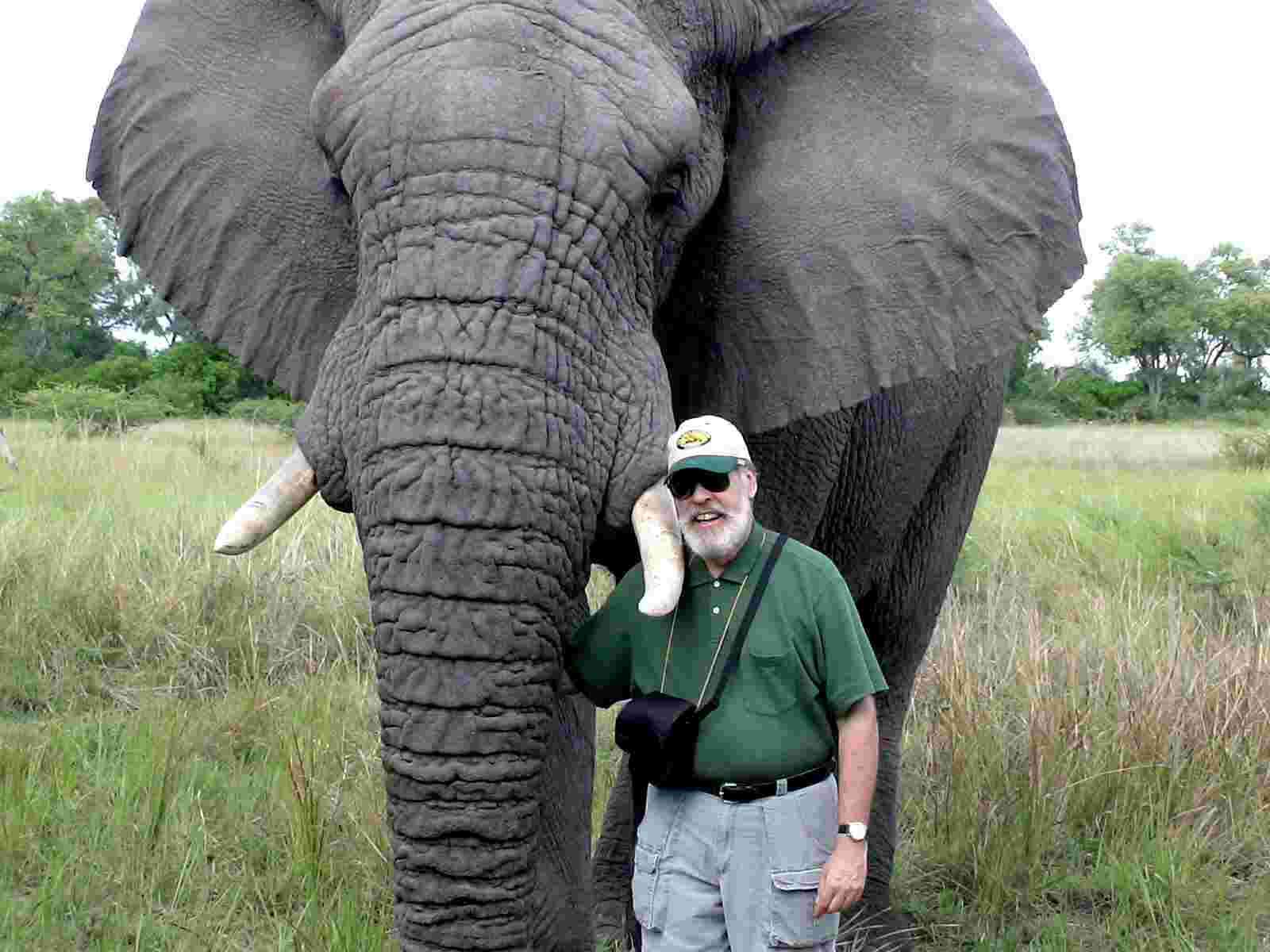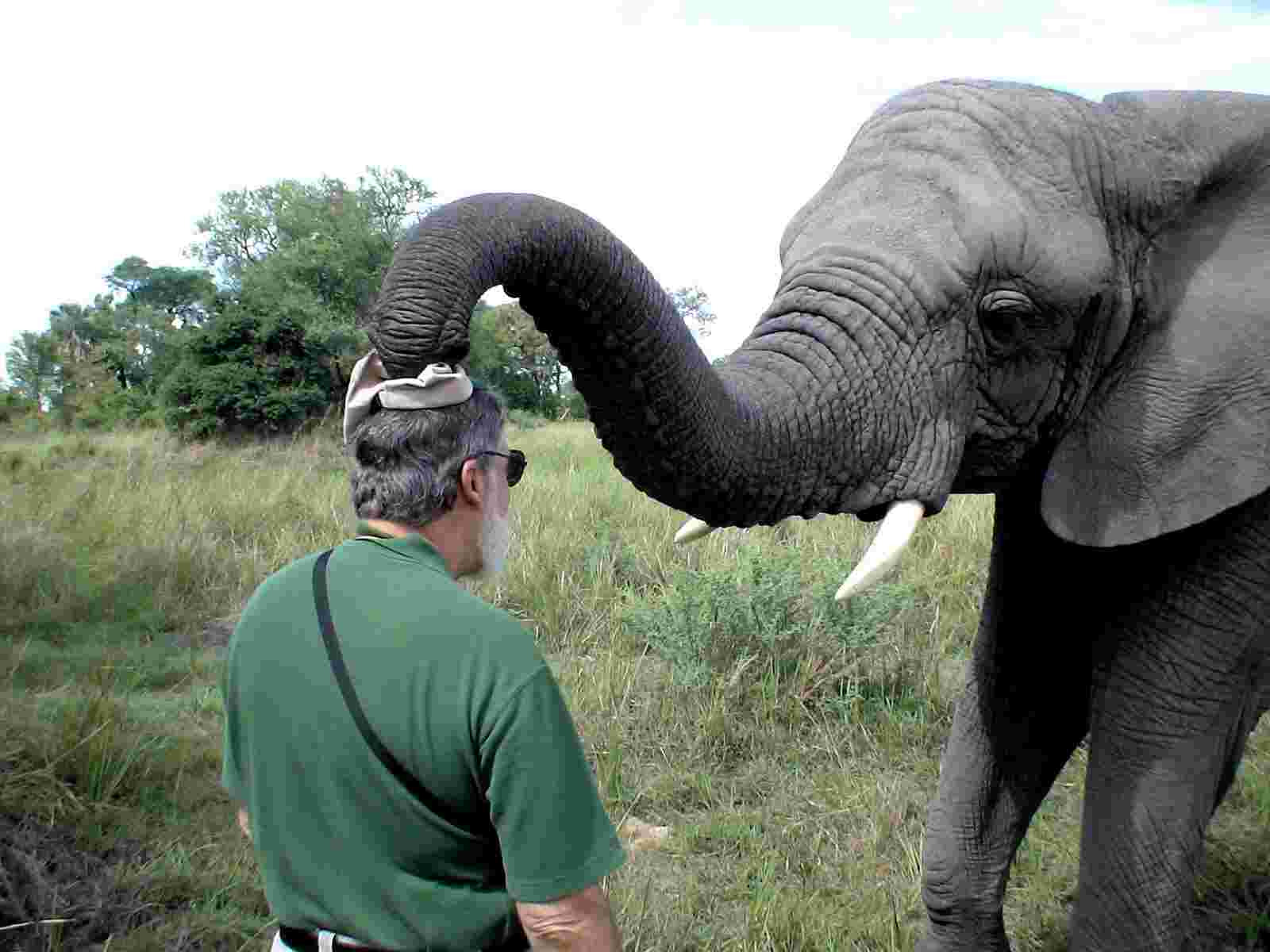 The highlight of a trip to Botswana was a visit with Elephant Guardian Douglas Alan Groves and the three elephants he has trained over a period of several years (Jabu, Thembi, and Morula). We had an opportunity to see the animals up close, to touch them, and in addition to get an interesting and informative lesson in all things dealing with elephants. One of the pachyderms had been taught to pick your hat right off of your head, and then put it on his own head. (Brother Jim witnesses the trick.) What fun!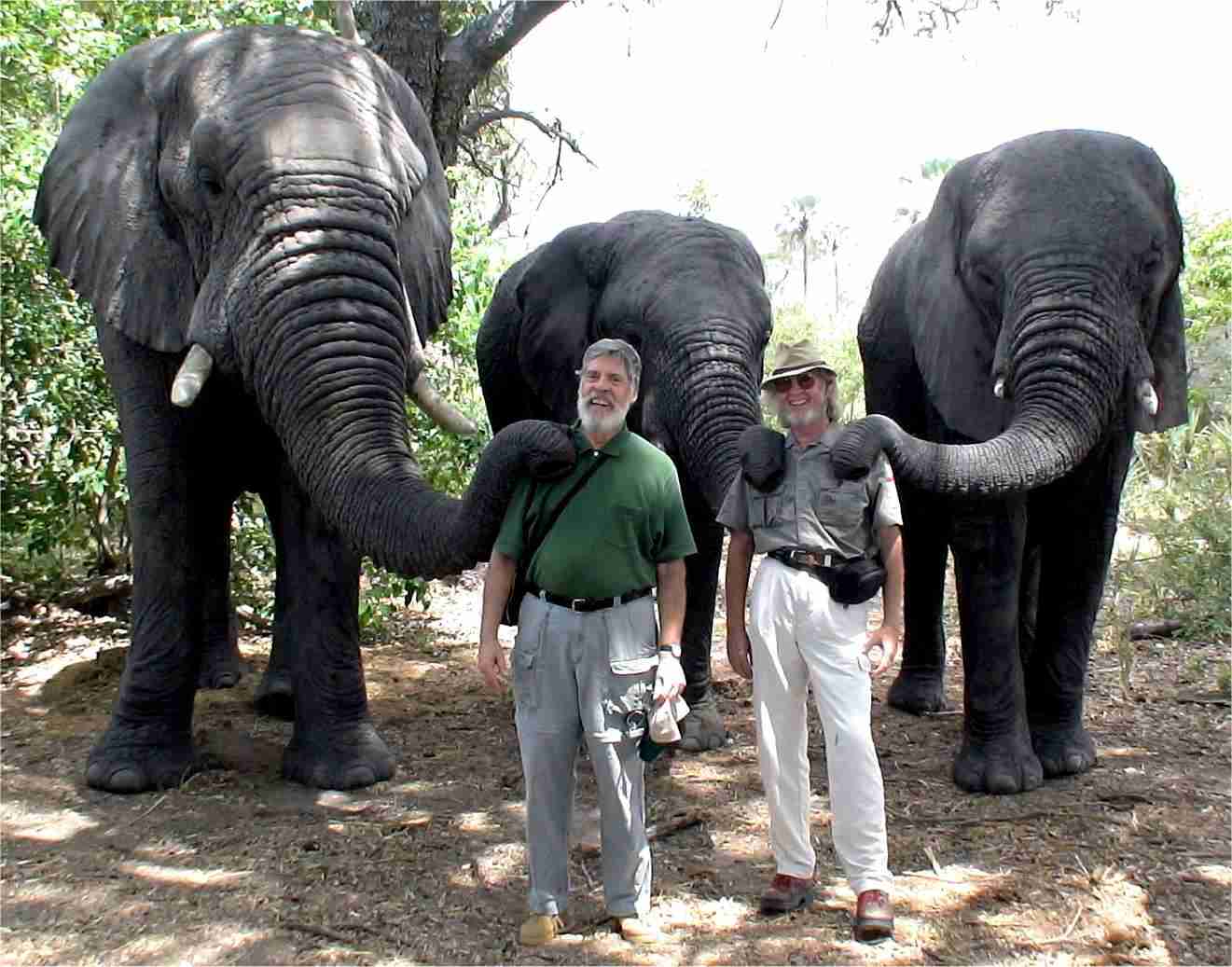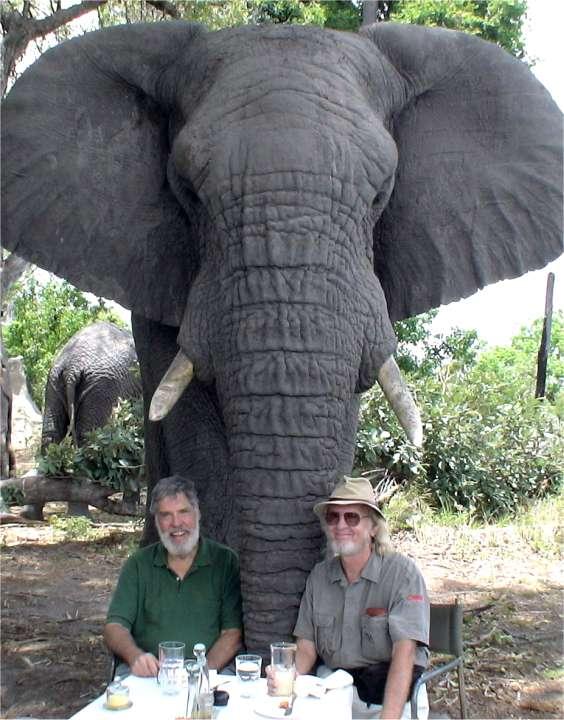 You can't imagine the sensation of having a couple of elephant trunks resting on your shoulders. The trunks are heavy! And to have an enormous elephant muscle its trunk up to the table while you're eating lunch? Priceless! (Alan Groves took these photos.)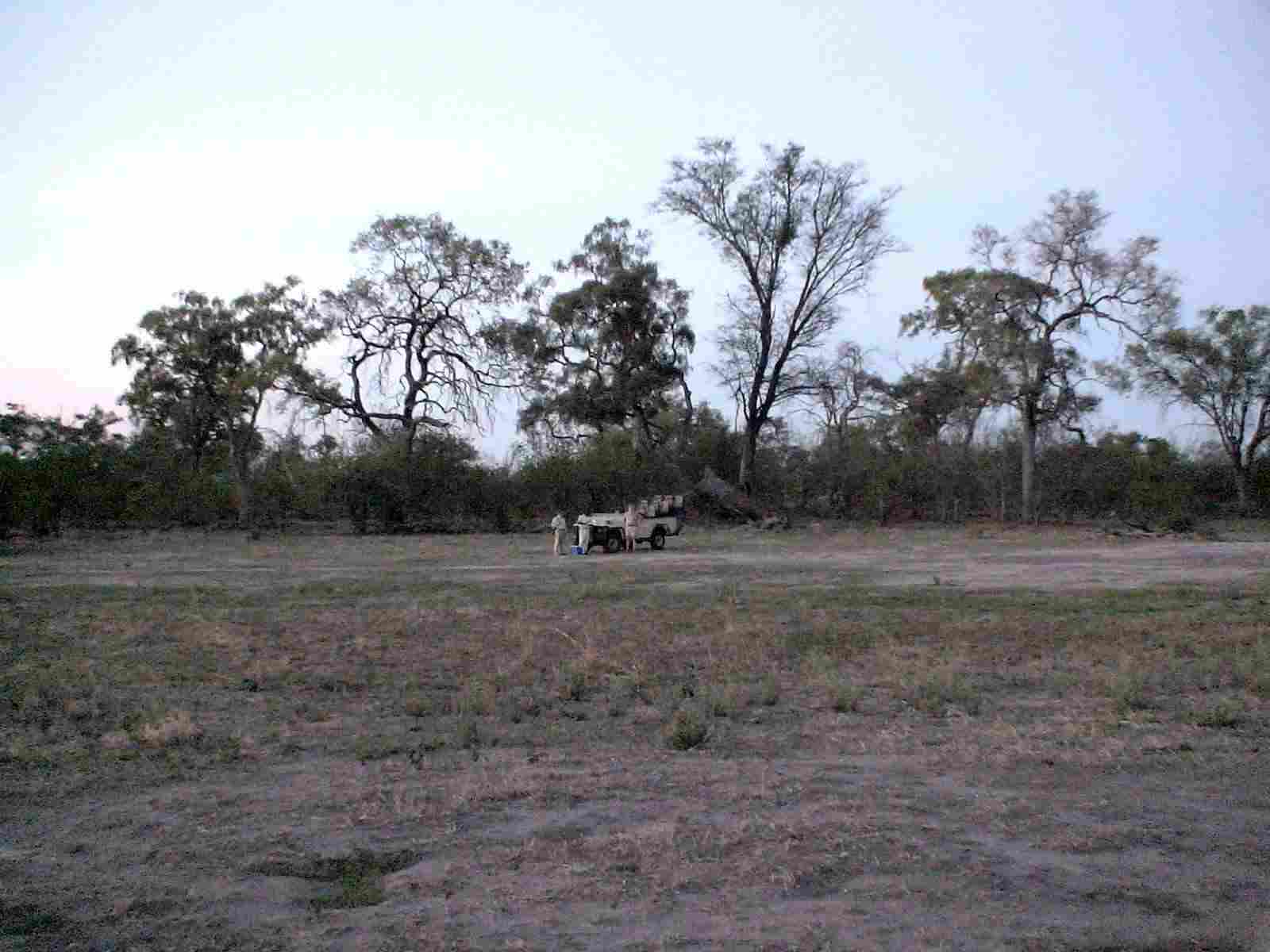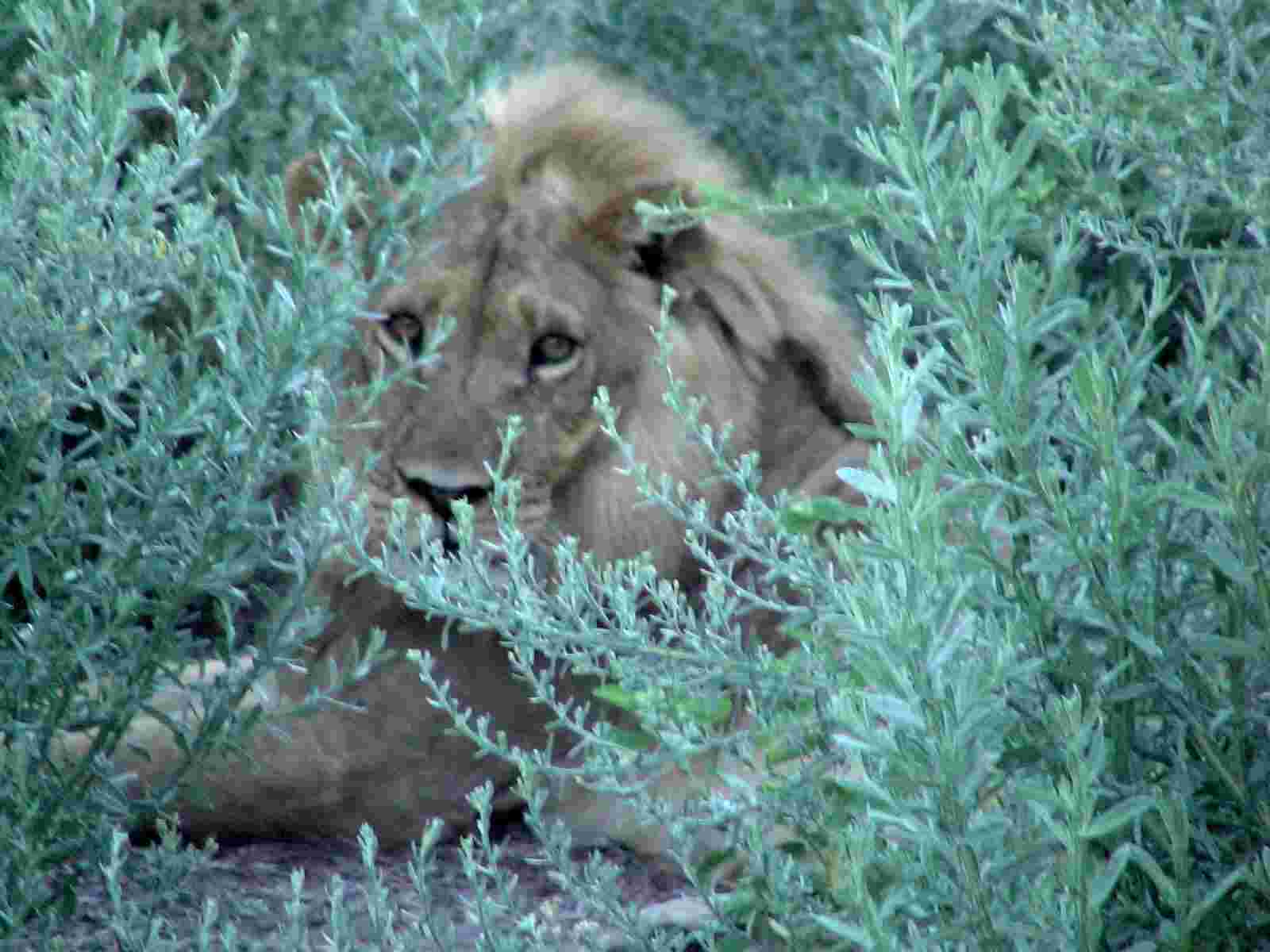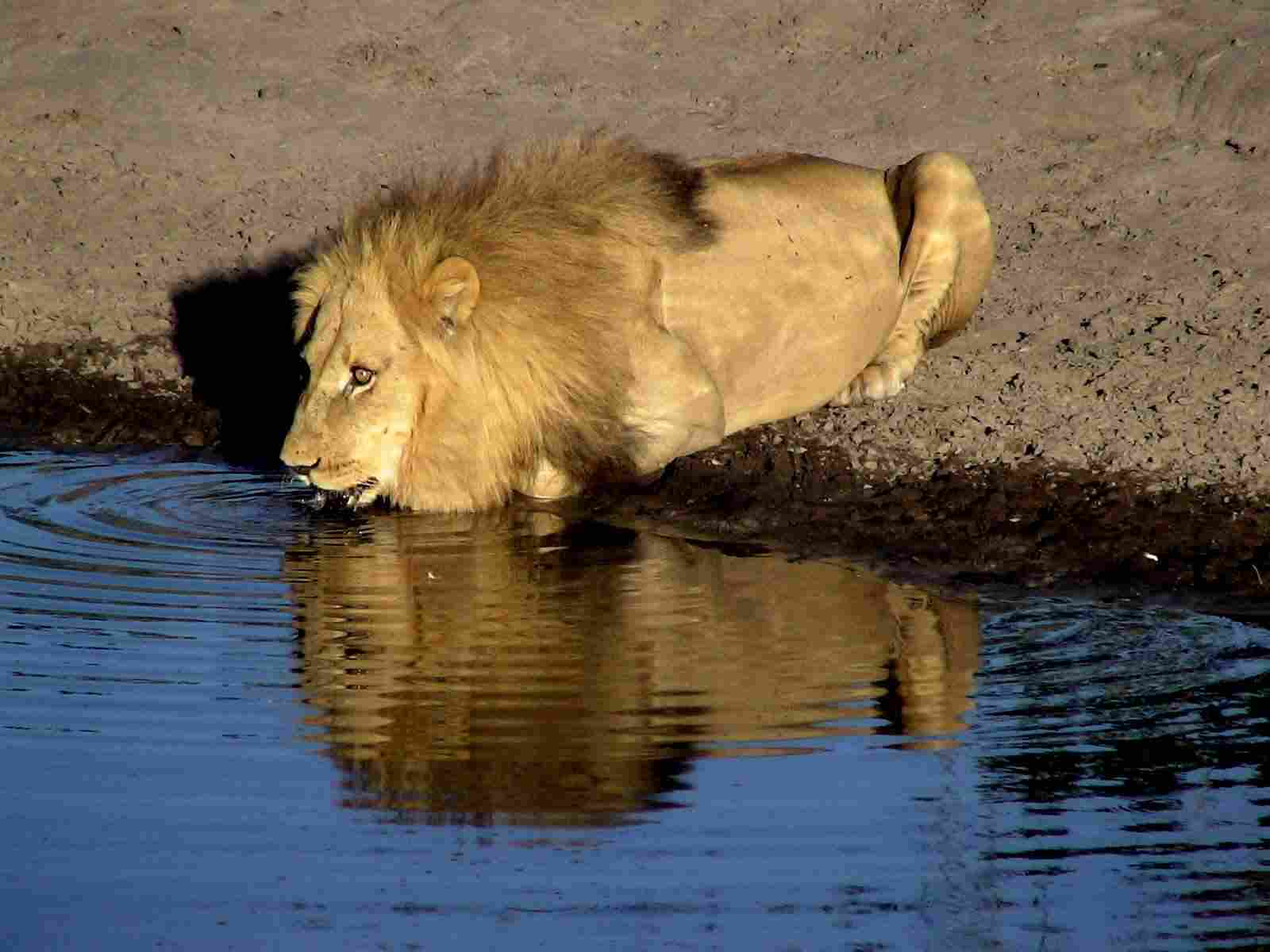 There were many other memorable moments during this trip: fascinating scenery, exciting lion sightings, hippo performances, and many more. But, of course, that is why I love Africa so much.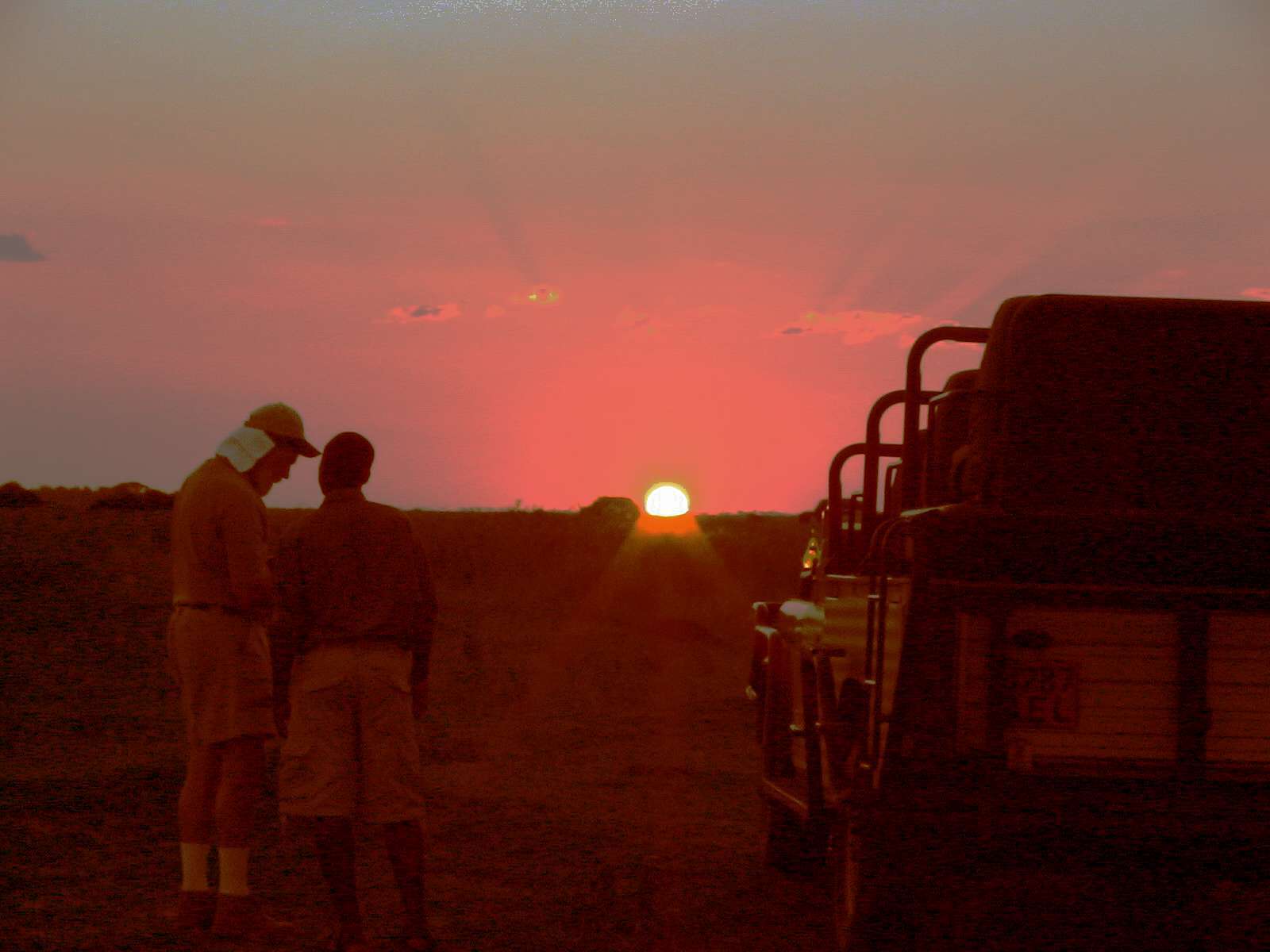 As the sun sets, we stop for some drinks and snacks. (Left, brother Jim talks with our guide.) Just looking at these pictures again gets me thinking about my next trip. I can't wait to return to Africa!





---

The way back home.