Internet Scam
---
Posted here for March 4, 2013




The road back home



I like to shop on the Internet. It's fast and easy. The selection is greater than nearby stores can offer. Perhaps best of all, I can shop right from my computer, any time of the day or night. There's no driving to and from a shopping center, no finding a parking space, no dealing with the weather, etc. I simply turn on the computer, do a search, and I can find almost any product I want.

I've had good luck with the honesty and integrity of the businesses I've had dealings with . . . until recently.

One thing different about on-line shopping is I often don't know where the home base is for an on-line business. I've bought from companies around the country and even around the world. I've made several successful purchases from companies in England, and even one in China.

However, back in September of last year, I found these "Gucci, mem's casual leather shoes," and I sent in an order.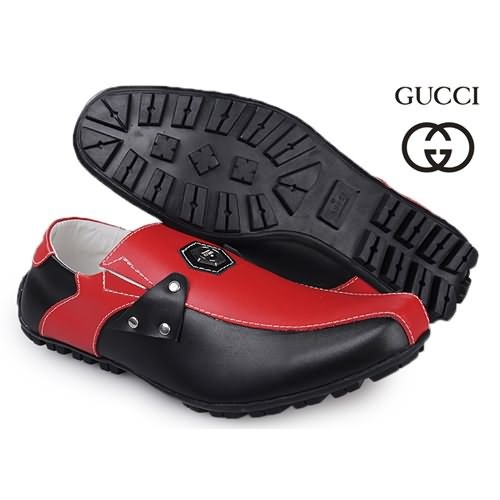 I received an email dated 9-18-12 from Emily Smith (email address: louisvuittonshopuk@hotmail.com). It said:
ok.
Your shoes are black and red.
if you pay by western union. after paying, pls give me the MTCN, the paying name, and how much money u send, then we will prepare order for you soon.
We can contact by E-mail, our email:louisvuittonshopuk@hotmail.com
below is our western union account information
first name:jianxiong
last name: zheng
city: putian
province: fujian
country: China
look forward to your reply.
thanks
emily
I followed the instructions and sent money via a Western Union Money Transfer.

I then received an email dated September 9-19-12. The subject: "Order Confirmation No: 49." It said:
Thank you for your order.
We are preparing the goods you ordered now.
After checking everything is right, we will deliver them to u right away and i will email you the tracking number, as well as the website for you to track ,pls be in touch with me.
Best regardes,
Emily
Then I waited.

Since I sent the money transfer to China, I assumed it would take weeks, perhaps a month or more for my purchase to reach me. (While Emily's email address suggested a shop in the UK, I assumed the shipping point was perhaps the point of manufacture, in Putian, China.)

On October 12th, I wrote to Emily asking when I should expect delivery of my order.

There was no answer.

Then on October 17th, I asked the same question.

No reply.

On the 19th: same question, no reply.

I asked again on he 31st. No reply.

On November 13th, I wrote: "Please let me know when I can expect delivery, or please refund the amount I paid."

No reply.

On November 20th, I wrote again. No reply.

On December 1st, I wrote: "Please let me know when and how you will be refunding my money."

No reply.

On December 4th then again on the 6th, I wrote again. No reply.

On December 11th, I wrote:
Emily, Emily, Emily,
What am I to do with you?
In your email you say: "pls be in touch with me."
Well, I have been in touch with you, but you don't reply.
Where is my order? Why hasn't it been delivered?
Next week, three months will have passed since you wrote the note below. That's a quarter of a year!
It's time you returned my money. Right away.
What actions should I take if I don't get a prompt refund? Maybe promote my experience with you on my website. Maybe get in touch with the manufacturer. Maybe get in touch with some Internet agencies. Maybe something else.
Why do you choose actions that produce such a terrible reputation?
I am very frustrated with you.
Emily, please respond.
Not surprisingly, no reply.

I wrote again on December 17th. Of course: no reply.

On December 23rd, I wrote Emily telling her I plan to write to the Louis Vuitton and Gucchi companies.

On December 24th, I wrote letters (not emails) to Louis Vuitton North American Headquarters, and Gucci Corporate Offices. I said, in part:
Can you help me with this order?

I assume you'll wish to take some action with regard to this matter as the Louis Vuiton and Gucci names are getting a terrible reputation as a result of experiences like mine. These well-known names and products with these names are becoming synonymous with irresponsibility, atrocious service, and rip-offs.

Please let me know what you can do to help me get a refund.
Guess what. After more than two months, no reply.

So, I am led to the conclusion either Louis Vuiton and Gucci are in on the scam, or they simply don't care about it.

In either case, I plan to never again purchase a product from either of these companies. I hope you will boycott them as well.


---

(On February 27th I wrote again to Emily telling her of my plan to post this information on the Internet. As of March 2nd, I received no reply.)



---
---



Posted here for November 6, 2017



Since March, 2013, I've had several additional bad experiences with companies in China. I decided I wouldn't do business with any Chinese company. I don't like getting ripped off.

Back in April of this year, I found on the Internet a pair of sneakers I wanted to buy. From all appearances on the website, the company was located somewhere here in the U.S. I looked carefully and was convinced it was an American business, so I submitted my order.

I expected delivery in a week or so. Didn't happen. In about a month I got a package. The return address: Chaoyangqu Jiangtaixiang, BeiJingShi, Beijing 100016, China. Oh, no!

I opened it and found a pair of sneakers . . . not what I ordered. Not even close to what I ordered. I immediately wrote an email to the company (email address: saleservices2015@gmail.com). On May 23rd, I got a reply:
Hello,
Thank you for your photos and feedback,We are so sorry to hear that,It may an mistake,However you have got it,Would you please keep it,We will offer you 8% discount.
yours sincerely,
fiona
This began a long exchange of emails with Fiona. I would not be allowed to return the sneakers. I could not get a refund. My only option: wait until the company got an order from America for what was shipped to me, then I could forward what I received to that person, and then I could receive the sneakers I ordered. Rip-off City!

I don't like what was sent to me. The sneakers look much cheaper than what I ordered. The style is ugly, a far as I'm concerned.

And now six months later, I'm still stuck with a pair of ugly sneakers. My guess is there was never any intention to send me what I ordered. They got my money, and I'm sure Fiona doesn't care one whit I'm a disgruntled customer. I bet there are hundreds, maybe thousands of people here in America who are as mad as hornets over how Fiona has treated them. And I bet Fiona couldn't care less. It seems to me when the Chinese deal with Americans, their slogan is: screw you!

I would encourage you and everyone you know to never do business with a Chinese company. Never! Unless you want to get ripped off.