You Don't Say
This website, copyrighted 1999 through 2018 by Fred Gielow, is updated periodically, usually about once every two weeks.

To contact Fred Gielow,
please send an email to:
Gielow@Youdontsay.org.

Website Registration
Network Solutions: 800-333-7680.

Website Hosting
Applied Innovations: 866-706-8691.

Background and other graphics used on this website have been found on the Internet and are considered to be in the public domain. Please notify Fred Gielow immediately if there are any copyright concerns. Thank you.
---

Track My Website
Counter above activated: 9-23-17.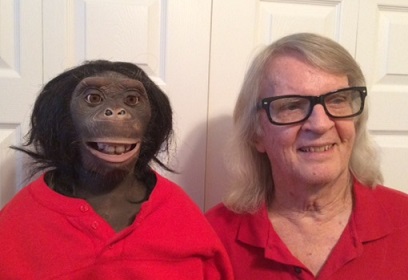 Fred and friend.
(Fred is on the right.)
Where Do Website Visitors Live?
A sampling -- right after September 22, 2017.
(USA visitors in red.)

Ottawa, Ontario, Canada
Chigwell, Essex, UK
Southend, Southend-on-Sea, UK
Australia
Hangzhou, Zhejiang, China
Stuart, Florida
Woodford, Virginia
Gallatin, Tennessee
Mountain View, California
Clinton, Massachusetts
Arsta, Stockholms Lan, Sweden
Spring, Texas
Helsinki, Southern Finland
Nashville, Tennessee
Poughkeepsie, New York
Lisbon, Lisboa, Portugal
Wilmington, Delaware
Alexandria, Virginia
Portsmouth, Rhode Island
Lidingo, Stockholms Lan, Sweden
Medina, Ohio
Denver, Colorado
Redmond, Washington
Moscow, Moscow City, Russia
Birmingham, Alabama
Knoxville, Tennessee
Goteborg, Vastra Gotaland, Sweden
New York
New Philadelphia, Ohio
Lake Forest, California
Montreal, Quebec, Canada
Brazil
Fairbanks, Alaska
Chengdu, Sichuan, China
Los Angeles, California
Harrisburg, Pennsylvania
Ann Arbor, Michigan
Milford, New Hampshire
Wilmington, Delaware
Lincoln, Nebraska
San Francisco, California
Guangzhou, Guangdong, China
Houston, Texas
Norwalk, Connecticut
Russian Federation, Russia
Jacksonville, Florida
Beijing, China
Shanghai, China
Williston, North Dakota
Albuquerque, New Mexico
Scottsdale, Arizona
Comfort, Texas
Sunnyvale, California
Germany
Mayotte, France
Seattle, Washington
Leichhardt, New South Wales, Australia
Vietnam
Romania
St Petersburg, Russia
Simi Valley, California
Kazan, Tatarstan, Russia
Netphen, Nordrhein-Westfalen, Germany
Kaluga, Russia
Kostroma, Russia
Menlo Park, California
Penza, Russia
Poughkeepsie, New York
Islamabad, Pakistan
Adelaide, South Australia
Philippines

Recent Visitor Information.



Recent Visitors